HDR takes centre stage at IBC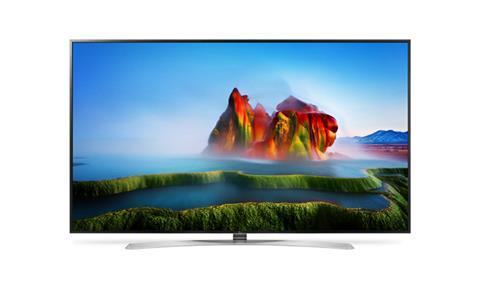 Of all the technology trends at IBC 2017, from IP to VR, it was High Dynamic Range (HDR) that shone brightest for the Brits among the 57,669 visitors.
The show hosted a vast number of HDR upgrades and updates, while Ikegami launched an HD HDR camera, the HDK-73, and Sony unveiled the UHC-8300 camera, which shoots in S-Log3 for Hybrid Log Gamma. Additional HDR monitors, switchers and colour management and conversion systems were also exhibited.
IBC visitor Peter Collins, a workflow manager at The Farm Group, said it was "good to see HDR technology at the forefront this year, and to see it being adopted so rapidly by [all parts of the market]".
"As we've seen with several HDR projects at The Farm, the technology offers creatives new avenues to explore, and brings consumers a level of depth and immersiveness."
Jigsaw24 chief engineer Phil Crawley, another IBC visitor, found viable high-quality HDR display options and practical HDR test and measurement kit, summarising that 2017 was "the first IBC in five years where Ultra HD and HDR has firmed up and studio and facility owners have options for the future".
On the same theme, Evolutions operations director Owen Tyler was pleased to see "affordable" HDR monitors, noting that HDR "has grown up a bit" now.
The panel for the 'UHD from Lens to Screen: Who is calling the shots?' session reinforced the creative benefits of HDR. Representatives from Sky, Sony Pictures, Netflix, Ericsson and Molinare noted the industry has not "seen the best of HDR yet" as directors of photography are still gaining experience of shooting for an "HDR output".
There was also support on the panel for HDR being applied to 1080p HD content, rather than just as a sub-set of the move to increased resolution within Ultra HD.
Visitor Duncan Payne, a director at finance firm Adamantean, summarised the HDR versus resolution debate: "HDR technology is far more immersive than just adding more resolution. It's hard for the most discerning viewer to tell the difference between good HD with HDR and 4K. And when I still can't get HD for BBC regional news, why are we pushing to 8K?"
Cyber-security was another talking point at IBC, with consul­tant Hugh Waters naming it as his "theme of the show". He warned: "The massive rise of reality-bending technologies – AI, VR and AR – allied with the 'Internet of Things' and powerful connectivity, means we are laying ourselves open to electronic catastrophes on a grand scale."
The speed of change was another frequent observation. "The time between being shown a rough prototype and product launch is shrinking rapidly in many areas," said Sky Sports head of technology Mike Ruddell.
An interesting sub-plot developed after IBC, with some exhibitors debating the show's five-day length. A social media poll started by Object Matrix sales and marketing director Nick Pearce revealed that 87% of respondents supported a reduction to four days. In a blog post on the subject, Pearce praised IBC, but also called for a shorter event to help maintain a healthy work/life balance.
An IBC spokesperson said: "We are committed to working closely with our customers and we are always assessing plans and ideas to add further value to the show."
The organisers are researching all aspects of the event, the spokesperson added.