Post-production firm The Farm Group is relocating from its Soho Square headquarters to a new 33,000 sq ft building in central London.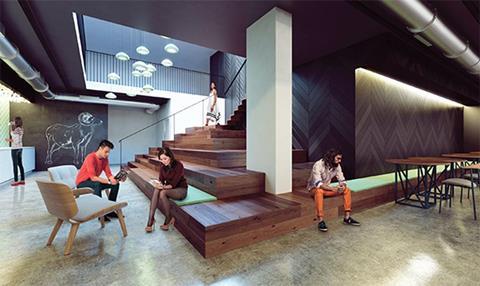 The facilities company's exit from Soho Square, where it has been based since it was established in 1998, follows the landlord's decision to redevelop the building into a single 7,000 sq ft residential property.
The Farm's new 33,000 sq ft premises on Newman Street will house 60 cutting rooms, 15 finishing suites, three grading rooms, four large drama-focused audio studios and subsidiary audio rooms.
It will be linked to The Farm's other London sites via dark fibre. Renovation work has already begun ahead of the January opening of the building.
The Farm co-chair Nicky Sargent said: "One of the reasons for the move is the need for new premises, but rather than take on like-for-like space in terms of square footage, we needed to expand because of client demand.
"We are oversubscribed across the board, but in particular there is more and more demand from scripted content."
The Farm is also embarking on a recruitment drive to staff the Newman Street site, with as many as 40 additional employees sought by the post-production group.
The Farm moved into 'William', a 20,000 sq ft building on Marshall Street, in 2013. It also runs facilities on Livonia Street and Dean Street in Soho, as well as operations in Bristol, Manchester and Los Angeles. In addition, it operates a post facility for UKTV's creative team at the broadcaster's Hammersmith base.