The public rushed to pick up new sets after PM Boris Johnson told them to stay at home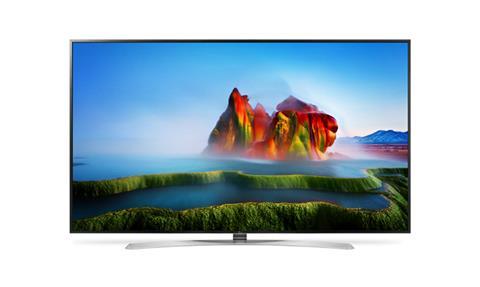 Sales of TV sets saw huge growth as people prepared for a long stint of staying at home.
Prime Minister Boris Johnson told people in the UK to stay at home and only take essential trips two weeks ago, in an effort to battle the coronavirus pandemic. Other measures have seen many shops close, and companies funded to keep people in jobs even if they have no work to do.
One unplanned result of this appears to be a large rise in the sales of TV sets. According to research from data analysis company GfK, the week running 15 – 21 March saw sales jump 59.5% in volume and 43.3% in value. The improvement in sales was most pronounced for smaller sets – of 42 inches or less.
UK retail lead for market insights at GfK, Kelly Whitwick, said: "Despite the jump in sales, the average price point of the overall purchases is at its lowest point seen this year. This suggests people are buying basic models for practical solutions, rather than splashing out to enhance the viewing experience with a better model."
"Basically, people are facing having their entire household at home every day; possibly with the need to keep distance from each other, and almost certainly with very different views on what they want to watch – so they are quickly buying an extra TV to spread out around the house."
Although this short boost will help the manufacturing sector and shows that TV viewing figures are likely to grow in this time, all companies involved will still have difficulties going forward with the quarantine measures currently in place.