Ireland's TV3 has installed a new graphics system from Avid's Studio Suite as part of a refresh of its daily studio output.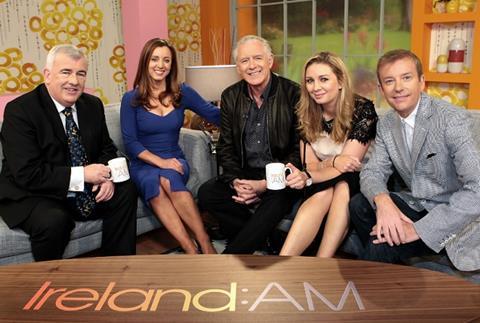 The Dublin-based broadcaster's soon-to-be upgraded Studio One is the main workhorse of TV3, broadcasting almost all of the daily studio output, including news and magazine shows and current affairs programming.
TV3 will incorporate Avid's Storage, Media and Studio Suites into an existing Avid infrastructure, including integrating Avid Maestro and 4Designer with existing Avid Media Composer suites, Avid Interplay Production media management and Avid shared storage.
Avid 4Designer graphics authoring software will enable TV3 to boost its television content for newscasts, panel shows and sports programming. Maestro, Avid's on-air graphics and video solution, will allow the broadcaster to create, manage, distribute and play out high-resolution 3D graphics and videos.
TV3 Group head of graphics Liam O Neill said: "We feel graphical information should never be intrusive, but only add to the narrative of the main content.
"Avid's tools will help us create greater ownership and awareness of graphic looks within programme teams. It will also allow the TV3 graphics team greater movement to create more dynamic transitions, which in turn, will create a more balanced flow between graphic and live studio content."
The kit was supplied by Dublin-based reseller and Avid partner Tyrell CCT.
The upgrade will go live towards the end of January, with a view to upgrading TV3's Studio Two "in the near future", Avid said.