Taskmaster was conceived as a way to get my own back on my friend Tim Key, says Alex Horne
Taskmaster wasn't created for TV, and perhaps that's why it works. Like a lot of good ideas, it wasn't forced. In truth, it came from a happy place of gentle desperation, mild envy and professional frustration.
I had been making very little impression on the comedy circuit for almost a decade when my wife and I had our first son, Tom, in May 2009. One of the many downsides to being a new father is that you're not allowed to have as much fun anymore.
For the first time in many years, I didn't go up to the Edinburgh Fringe that August.
Seizing this opportunity like the greedy snake he is, my former colleague, sometime best friend and Tom's godfather, Tim Key, did go – and came home with the much-coveted Edinburgh Comedy Award. Yes, I had a child, but in my book, Tim was winning.
On 1 September that year, I decided to get my own back. I set up my own awards, with my own rules, that Tim would not win. I emailed 20 comedians I knew and invited them to take part in my competition – 12 tasks over 12 months, with a live grand finale on stage in Edinburgh.
"The first challenge was to deposit a sum of money into my bank account. That funded the whole endeavour"
All 20 said they were keen (comedians are a competitive bunch), so we were off.
The first challenge: to deposit a sum of money into my bank account. Whoever sent the most received 10 points. That first task funded the whole endeavour.
In August 2010, with most of the comics on stage behind me, I told a drunken late-night audience how Tim had found a hedgehog in eight minutes and how Joe Wilkinson had sent me multiple copies of Eddie Large's autobiography, and then crowned Mike Wozniak the first ever Taskmaster Champion.
It was a lot of fun; if anything, too much. So, in 2011, I did the same thing with 10 comedians. At this point, Avalon (producer and distributor of Taskmaster) suggested it could work on TV.
My wife was keen because I'd spent two years filling my life and our house with silly comedians' silly ideas. If there was some way to do this not in my house and for actual money, we were definitely interested.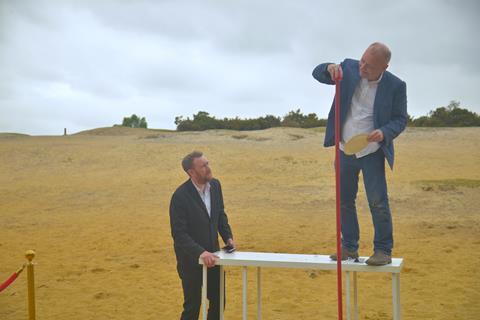 We pitched the idea to every channel, all of which smiled politely and said no. So we adjusted the format slightly, tweaked the ideas and pitched again.
This time, UKTV's Dave got on board. In fact, they not only got on board, they provided the board, the rigging, the wind and anything else that might work in a metaphor that shows how fi rmly they got behind the idea and powered it into people's living rooms.
They then swiftly commissioned a second series, which sounds simple but is crucial for any team trying to create a brand new comedy programme.
Dave has been exceptional to work with, allowing us to make Taskmaster the way we wanted to make it.
Perhaps they trusted a comedian to come up with the funny ideas; more likely, they trusted our director and executive producer Andy Devonshire. Either way, they never meddled and any suggestions they did make were unerringly useful.
We have now made five series and are on the brink of a two-part Champions of Champions special. It drags the quintet of winners back to the Taskmaster cottage for the ultimate showdown.
It's going to be titanic, and without any of the negative associations of that word, because, thankfully, Taskmaster seems to be more afloat than ever. And not just in the UK – we have a series in the works with Comedy Central in the US and a number of other countries.
In my head at least, I have many more series planned, with more tasks and more comedians ready to sign up. It really is a dream job, working with my heroes, on and off camera, to make a show that people seem to have taken to their hearts.
And all because my mate won an award and I got jealous. So if you have an idea, follow it through. It might just take over your life.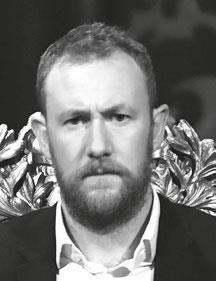 Alex Horne will be speaking at the RTS Futures event 'Taskmaster Masterclass: Get Your Idea On TV' on 8 November. Visit the RTS website for more details. Taskmaster: Champion of Champions airs on Dave this December