UKTV has made a shock move into live sports, landing the exclusive rights to David Haye's comeback fight.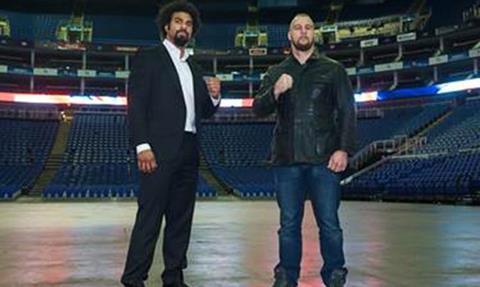 Dave will air the former heavyweight world champion's forthcoming fight against Australia's Mark De Mori at The O2 on 16 January.
It is Haye's first fight since defeating Dereck Chisora at Upton Park over three years ago.
Sports rights represent a major departure for the free-to-air general entertainment channel, which is best known for entertainment series including Taskmaster, Storage Hunters UK and Dave Gorman's Modern Life Is Goodish.
The fight will be produced by David Green at Giant Film & TV and Salter Brothers Entertainment for UKTV. It will be executive produced by UKTV's Helen Nightingale.
Dave will also air a half-hour preview show, Haye v De Mori: The Countdown, the night before the fight.
The deal was done by Dave general manager Steve North and director of commissioning Richard Watsham.
"We are quickly establishing UKTV as a network able to handle attention grabbing live events, from the Python's last ever performance - Monty Python Live (Mostly) for Gold through Really's Halloween spectacular Most Haunted Live to the Red Bull Soapbox Race," said Watsham.
"Our ambition continues to grow in terms of the variety and quality of our programming and appointment to view TV remains at the top of our wish list."
North added: "Dave's own spin on the event will help to show the sport in a brand new light."