Storage Hunters UK and Dave Gorman's Modern Life Is Goodish helped UKTV inch past Channel 5 and Sky to record its most successful year on record.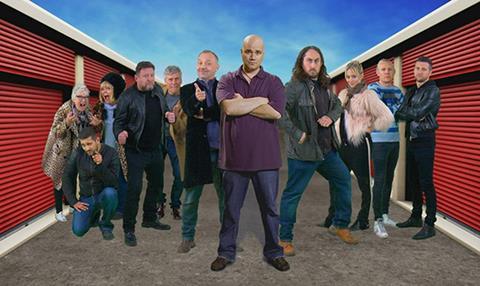 The multichannel broadcaster's share of commercial impacts (SOCI) – its share of the TV advertising market - hit an all-time high of 9.27% over the past 12 months, up from 9% in 2014.
According to UKTV, it was narrowly above Channel 5's portfolio of channels, which includes its main channel, 5* and 5USA, at 9.26% and Sky's branded channels, including Sky 1 as well as its movies, news and sports channels, at 9.25%.
The SOCI figures are based on the year-to-date to 26 December 2015.
Dave's Storage Hunters UK Celebrity Special, which aired on 29 December, was the broadcaster's best performing show of the year with 728,000 (3.4%) overnight viewers.
UKTV, which is a joint venture between Scripps Networks Interactive and BBC Worldwide, enjoyed its best Christmas to date, after it recorded its highest daily share yet, 7.62%, on Sunday 27 December.
"UKTV's success is because we have taken risks and experimented with our content mix, ensuring viewers' needs are at the heart of everything we do," said UKTV's chief financial and operations officer Jan Gooze-Zijl.
"For the first time in our history we are on a par with both Sky and Channel 5's full portfolios which is testament to the hard work of all 270 staff members based here in Hammersmith."