The tenant of Wimbledon Studios has reopened the facility for hire by TV and film productions.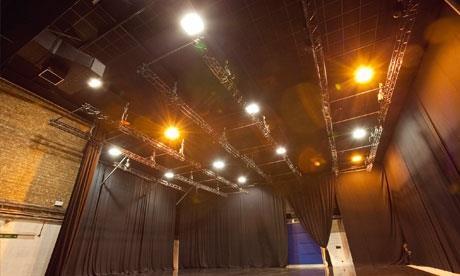 The south London site was taken over by Persian-language broadcaster Marjan Television after site operator Wimbledon Studios was put into administration a year ago.
Marjan TV, which is based at the site, has agreed a sales and marketing deal with location agency The Collective which will be responsible for managing the facility's 7,000 sq ft and 8,000 sq ft studios.
The Collective managing director Anthony Iredale said: "We're incredibly excited to offer top quality studio space inside the M25 at a time when the industry desperately needs more.
"With a newly employed and highly experienced studio manager dedicated to London Wimbledon Studios, we're looking forward to bringing our flexible and innovative approach and vast network of production contacts to a purpose built and fully equipped studio environment."
Also available for hire are production facilities including office space, workshops, costume facilities, dressing rooms and hair and makeup facilities and a standing street set.
Over the the past six months improvements have been made to the studio roof and office space has been refurbished. A site-wide power upgrade is also due to be completed shortly.
Property firm Panther Securities, which owns the freehold of the site, had a 25% stake in Wimbledon Studios before the facilities business entered administration in August 2014 resulting in the closure of the studios.
Later that month, Marjan TV agreed a 15-year lease for the site. Marjan TV owns and operates Manoto 1, a UK-based channel broadcasting to audiences in the UK, Europe and the Middle East.
The studio closure left producers seeking alternative studio space and some 40 tenants of the facility's media park in search of new premises.