PSBs still first choice despite FAANGs becoming top customers
Those attending our first event to celebrate Broadcast's 60th anniversary (B60) were treated to plenty of news snippets.
They learned that Stephen Lambert lacks the cricketing prowess of his two brothers; that Sir Peter Bazalgette co-created Changing Rooms while sitting on the Central Line travelling to the BBC; and that Studio Lambert's top two customers are now Netflix and Amazon – with Channel 4 coming in third.
That feels like quite a clear indication of a shift in power.
For years, Studio Lambert has been closely associated with C4, thanks to shows such as Gogglebox and Three In A Bed, and Lambert's co-interrogator Baz took on the mantle of the British broadcasters when asking him, with his tongue only half in his cheek: "How could you, Stephen?"
In some ways, the answer is pure economics. High-concept drama The Feed is being principally funded by Amazon, which is making the kind of financial commitment that no British broadcaster could match.
And the international deal that Studio Lambert has struck with Netflix for The Circle is lucrative – it comes with the kind of premium format fee for each version more common when striking deals with traditional domestic broadcasters around the world. But there's more to it than that.
Lambert said the FAANGs' deep pockets make them an obvious boon for the production sector, but was equally clear that the continued rights position offered by the PSBs means winning a UK commission is still his preferred option.
There's a danger that UK broadcasters could start to feel slightly used, and I occasionally hear commissioners grumble about feeling like a shop window, and that their original show is almost a glorified taster tape for overseas sales.
"Lambert suggests that the basic tenets of being a successful producer are the same as they've always been"
But with so much change, there's something reassuring about Lambert's view that the UK's demand for new formats and IP rules mean it is still his market of choice.
In fact, Lambert suggests that the basic tenets of being a successful producer are the same as they've always been: develop innovative ideas that you're incredibly passionate about, and cultivate the kind of commissioner and controller relationships that give you a chance of getting those shows on air.
And for those of you thinking, 'well its alright for him', he admitted to plenty of struggles too: "The hard thing is getting a second series. If you're lucky and you've got an idea you believe in and you push and push, sometimes you get it on air. But the number of times I've thought that something's going to work, and it doesn't happen… is more than I care to think about."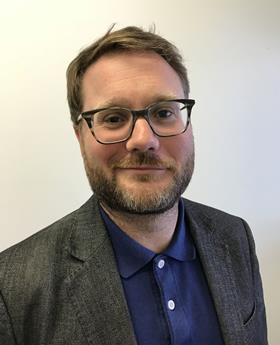 Even industry grandees face the same hiccups, bumps in the road and challenges as the rest of us.
Chris Curtis is the editor in chief of Broadcast