The not-for-profit PSB finds there is great value in taking risks, says Chris Curtis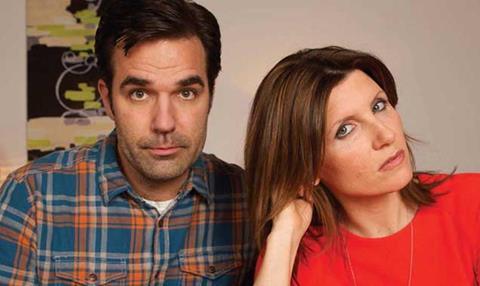 It's a shame John Whittingdale and George Osborne weren't at the Broadcast Awards on Wednesday night to witness the very best of British TV – and see Channel 4 crowned Channel of the Year.
C4 won because of its outstanding blend of popular and distinctive programmes, rather than to make a political point. But a roll call of its best shows surely demonstrates the value of a risk-taking not-for-profit PSB.
Take Best Comedy Programme winner Catastrophe (pictured). It is a rare beast: a contemporary, relationship sitcom with genuine emotion, laugh-out-loud moments and pitch-black humour.
It was adored by its small legion of fans (including most of the industry) but limped its way to consolidated first-series ratings of 1.1 million (5.7%).
Would a profit-making channel have reordered it? If not, they would have missed out. Series two was just as strong and watched by (slightly) more people.
Moreover, it has helped rejuvenate the sitcom genre and is a successful export, having been picked up by Amazon Prime in the US.
And in a week when Richard Klein left ITV, highlighting the challenge of getting audiences to watch factual programming, C4 is delivering in that genre too.
Gogglebox's overnights regularly top 4 million on a Friday evening, demonstrating that innovation and eyeballs can go hand in hand, and it is interesting to ponder what numbers the likes of The Secret Life Of 4 Year Olds (Popular Factual Programme of the Year) or The Island With Bear Grylls would have done if they had been on ITV?
Yet when pressure is ramped up at commercial channels, the tendency is to play safe. It is still no clearer to me how a privatised C4 could square off a remit to take risks and a requirement to make profits under a new owner.
There is still uncertainty over when the future of C4 will be resolved, and what that future will be. Is the prospect of £1bn for the Treasury really worth undermining one of the pillars of British television?
Chris Curtis is editor of Broadcast