CBS and Fox recommission US adaptations of comedy formats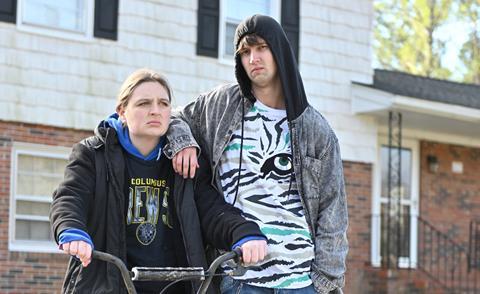 US adaptations for BBC Studios comedy formats Ghosts, This Country and Miranda have all received further orders from CBS and Fox.
The second series of the adaptation of Monumental Television and Them There's BBC1 comedy Ghosts featured at a Paramount Upfront in New York, where the US cast debuted a musical number.
The series is produced by Monumental Television and BBC Studios for CBS Studios in association with Lionsgate Television and BBC Studios' LA Productions.
BBCS LA Productions has also secured recommissions from Fox for Welcome to Flatch and Call Me Kat, which are based on This Country and Miranda respectively.
Welcome To Flatch, the adaptation siblings Daisy May Cooper and Charlie Cooper's BBC3 mockumentary sitcom, is directed and exec produced by Bridesmaids director Paul Feig, and adapted by Sex and the City's Jenny Bicks, who also exec produces alongside Angie Stephenson, Daisy May Cooper, and Charlie Cooper.
The first series, which follows the daily lives of cousins Kelly and Shrub Mallet, was produced by Lionsgate, BBC Studios LA Productions and Fox Entertainment.
President of entertainment at Fox, T Michael Thorn, said: "We see great promise in the show."
Call Me Kat, based on Miranda Hart's BBC1 sitcom Miranda, and starring The Big Bang Theory's Mayim Bialik, has been renewed for a third season on Fox. 
The first two series have been exec produced by Bialik, Jim Parsons (The Big Bang Theory) and Todd Spiewak through That's Wonderful Productions, and Angie Stephenson and Miranda Hart through BBC Studios.
The first series premiered in January 2021 and was recommissioned for a second run in May 2021.
BBC Studios LA Productions achieved record growth last year, helmed by general manager Valerie Bruce.