Former police officer Tony Schumacher called on all his experience to create The Responder – his first ever TV project. Alongside the show's producers and star Martin Freeman, he talks to Stephen Armstrong about reflecting real life with a mix of dark moments and humour
Production company: Dancing Ledge Productions
Commissioner: Mona Qureshi
Length: 5 x 60 minutes
TX: 9pm, BBC1, from 24 January, (all eps available on BBC iPlayer)
Executive producers: Laurence Bowen, Chris Carey, Mona Qureshi
Writer: Tony Schumacher
Directors: Tim Mielants, Fien Troch, Phil Barantini
Series producer: Rebecca Ferguson
Post house: The Farm
EDITOR'S NOTE
When this article was first published there was a serious transcription/ reporting error in the opening sentence. Tony Schumacher was quoted as saying 'I was a corrupt cop', when he actually said 'I wasn't a corrupt cop'. Of course this mistake was made in human error, and Broadcast would like to apologise to Tony and those at Dancing Ledge Productions.
"I wasn't a corrupt cop. I feel like I should tell everyone," says Tony Schumacher, who wrote BBC1's new police show The Responder. "I just thought my life was coming to an end. I was suicidal; I had PTSD. So it's quite vivid when I'm looking at Martin Freeman playing Chris – I think, Christ Almighty, that was me."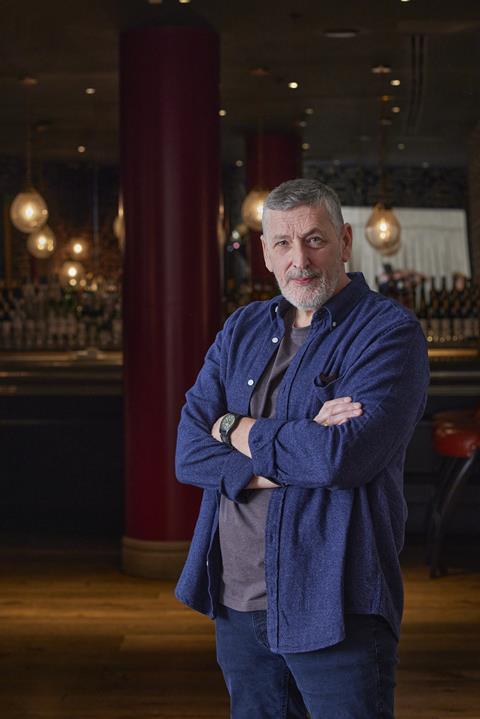 Police dramas are almost as old as television itself – the first regular cop show, Telecrime, aired on the BBC in 1938. In the US, they've accounted for about a fifth of all scripted drama for years. And yet Schumacher is one of just a handful of police officers who have actually written one of these shows.
The Responder, produced by Dancing Ledge Productions, offers a different take on the genre: no car chases, no guns, no one given 24 hours to solve a crime or turn in their badge.
Freeman's character, Chris Carson – demoted from detective inspector to PC for perceived corruption three years before the show opens – goes through a working week of night shifts in Liverpool as a first-response officer, dealing with the everyday minutiae of domestic disputes, dead bodies, petty crime and explosions of violence.
The Responder is not merely a day-in-the-life procedural, however. Carson is trying to hide his mental health issues from his wife and daughter, when his lifelong friendship with a local drug dealer prompts a kindly act to a young junkie – which in turn threatens to tip his damaged mind into full meltdown.
"Standing in the room with a dead body feels profound. If you thought about it, you'd lose it"
Tony Schumacher, writer
Alongside the dark drama, there are plenty of surprising moments of light comedy – waiting for an ambulance to arrive as he sits with a body, Carson helps himself to the dead man's dinner and watches TV, chatting idly to the corpse.
"Standing in the room with a dead body feels profound," Schumacher says, speaking from personal experience. "If you thought about it, you'd lose it. Watching TV and commenting on it to the body – those moments are what makes a copper."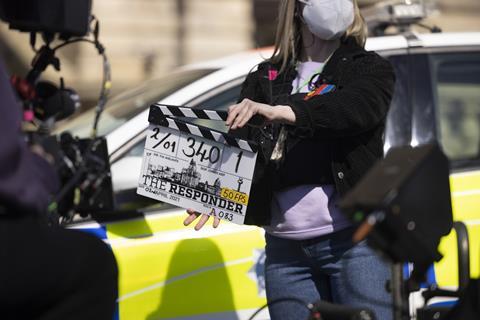 Schumacher left the Liverpool force in 2007 and ended up homeless. "There was a sense that I had nothing left to lose, so I could do what I'd always wanted to do, which was to be a writer," he explains, sitting in a London hotel room with Freeman and exec producers Laurence Bowen and Chris Carey, chief executive and managing director of Dancing Ledge respectively.
Schumacher wrote three books over three years, then 30 pages of speculative script, and was invited to take part in the BBC Writersroom Northern Voices Scheme. He was picked for the ScreenSkills New Writers Programme, which is funded by the High-end TV Skills Fund, and which works with Dancing Ledge to pair writers with mentors such as Lucy Prebble and Jack Thorne.
Schumacher was introduced to Jimmy McGovern. "We met in a pub. I had this script, and he said 'what other ideas have you got?'" Schumacher recalls. "Then he went through them - that's your second show, that's your third show, that's your fourth show. Then he said: 'You are your first show'. That was Jimmy's genius – forget the script and write my own story."
Schumacher was given an £8,000 bursary and the Dancing Ledge duo read the result in 2018.
"It was an extraordinary script," says Bowen. "It was clear that it was authored, and it didn't feel like it'd been made by a committee. Tony captured the moral complexity of these characters, how everybody is flawed, but they all have hope. He has seen the very greatest things in life and the very darkest, and he's able to bring all of that personal experience to bear in his writing."
"The thing I liked about the pilot was that it wasn't very plotty. It was just this adrenaline dump"
Martin Freeman
Dancing Ledge has a development deal with Freeman, and sent the script on to him. Before long, the quartet were in a taxi "pitching it all over town".
Freeman says: "The thing I liked about the pilot was that it wasn't very plotty. It was just this adrenaline dump on to paper, like someone had gone 'there you go, a real authentic account of what's going on, and it's not trammelled by the rules'. Over five episodes you have to give a structure, it can't just all be meat. But I love it most when it's just stuff happening in Chris's life."
Local focus
The BBC's Piers Wenger and Mona Qureshi commissioned another draft of the pilot episode plus a second episode, and then greenlit a series. To capture the spirit of Liverpool, casting director Robert Stone spent six months in the city over the course of the Covid winter, seeing hundreds of actors.
He cast local legend Ian Hart and Warrington-born Warren Brown as Carson's dealer friend Carl Sweeny and police rival Ray Mullen respectively, alongside newcomers Emily Fairn as teenage junkie Casey and Josh Finan as wannabe roadman Marco.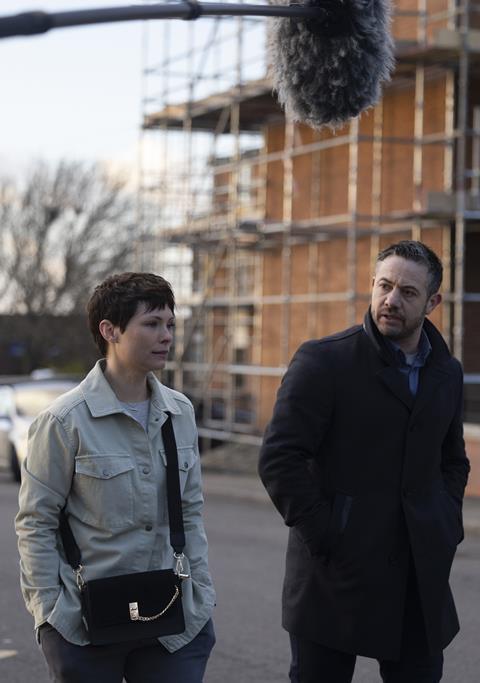 "Robert does the legwork of going out to cast locally and makes sure that no stone is left unturned," Carey says. "Casey and Marco represent the underbelly of Liverpool – the ones who have fallen through the net. Emily's performance is remarkable. Casey looks young and vulnerable and has a terrible existence, but the spirit, sense of survival and cheekiness that Emily brings to her turns Casey into one of the most enjoyable characters in the series. Emily and Josh are both new to acting, but you just watch their careers for the next 20 years."
Liverpool's strong sense of cultural identity and the local cast meant the details were important – including, as Freeman points out, his accent.
"There isn't just one Liverpool accent," he explains. "It depends which part of the city you're from, which social class. There was no way I was prepared to go on telly doing a terrible Scouse accent in Liverpool with a load of Liverpudlian actors. I'd get taken to the cleaners – and rightly so."
Setting the tone
Director Tim Mielants had experience of shooting in the city from his time on Peaky Blinders, and Carey says he has a quirky view that dovetailed with the script's tonal changes. "He can see funny, but he can see poetry and darkness too, and is not afraid of really leaning into that in a way that isn't depressing."
Schumacher adds: "We had walks around the city chatting, and it was like he'd lived there all his life."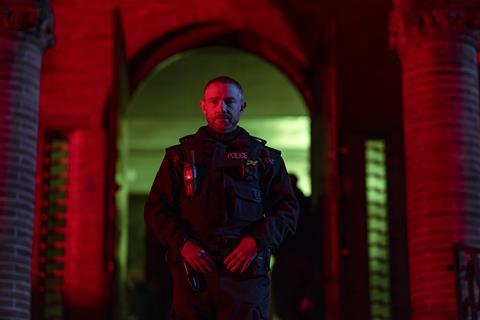 Mielants' previous experience in Liverpool, however, hadn't included a Covid lockdown, which provided the backdrop for this shoot. Carey acknowledges that the virus meant "an extra level of anxiety, no question", but there were also some unexpected consequences.
"Everything is shot on location in Liverpool city centre at night, and I was expecting that to be… interesting, shall we say," Freeman laughs.
"I thought it was going to be chaos and in fact we almost had the streets to ourselves. It did occasionally feel like we were the only people in Liverpool. Plus we had to condense things down from six to five episodes [because of additional Covid costs], but in a weird way, I wonder if it made the storytelling more intense."
HOW LIVERPOOL IS BACKING PRODUCTION
The Responder is one of four HETV dramas – alongside Time, Help and ITV's upcoming The Ipcress File – to have received significant investment through Liverpool Film Office's LCR Production Fund in 2021.
"With budgets stretched due to Covid-19 and other inflationary pressures, regional funding has become something of a 'must have' rather than a 'nice to have' in a production's financing plan," says the fund's executive producer, Christopher Moll, who is seeking new projects to support in 2022.
Liverpool has always embraced film and TV production, launching the first dedicated film office in Europe more than 30 years ago.
"The city has been submerged by film sets," says Lynn Saunders, head of Liverpool Film Office, reflecting on a blockbuster couple of years. "Our team has trebled in size, we've opened our new 40,000 sq ft shooting facility The Depot, and welcomed the world's biggest stars, and superheroes."
Saunders is referring to Warner Bros' upcoming The Batman, where Liverpool doubles for Gotham City.
"It's mesmerising to watch the city on screen as London, New York – and Liverpool, of course," Saunders says. "And it'll be even better when there are no [Covid] restrictions."
The Responder comes at a time when the content of British drama is becoming a political issue. In September, then media minister John Whittingdale proposed making it a legal requirement for PSBs to preserve programmes that "could only have been made in the UK". While the show clearly fits that brief, the team are dismissive of the suggestion.
"It's for all people," says Bowen. "It works as a crime drama about a policeman doing his job, but Tony uses it to channel a lot of the emotional and mental health experiences. The police and mental health are both in the news a lot at the moment, around the world. While we are specifically rooted in the culture and people of Liverpool, it could be any city in the world."
"I didn't set out to write a British drama," adds Schumacher. "Those people could play in Delhi, they could play in Sydney, they could play in Beijing. It is British because it's in Liverpool, but there's nobody Morris-dancing or singing the national anthem. I'm really wary of anyone judging what people want.
"The best coppers don't judge anyone. It doesn't matter what they've done. It doesn't matter if you're talking to a victim of a crime or a perpetrator, you just don't judge, it's not your job. It turns out that's the same for writers."