"We offer staff sabbatical opportunities to work in different aspects of production elsewhere in the ITV group."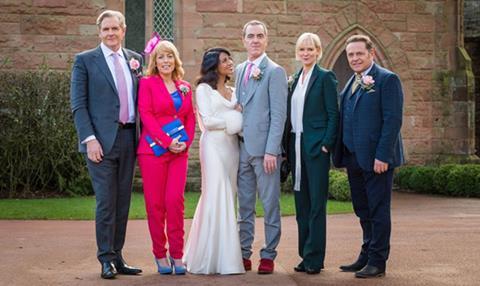 FAST FACTS
Number of employees 28 (all full-time)
Location London
Owner ITV Studios
Key shows Cold Feet; Mum; Friday Night Dinner
Chief executive (years in position) Kenton Allen (8)
KEY PERKS
Membership of ITV rewards scheme; pre-screenings and premiere invites; food and snacks
Matthew Justice, managing director
How do you spot talent and develop members of the team?
When a permanent position opens up, we look to our work experience pool to see who might be suitable for the role and invite them in for an interview. Many people recruited in this way move up to key production and development roles.
Where a member of staff expresses an interest in something in which they're not currently involved, they can spend time with that department and, in time, move over into our development team.
We offer staff sabbatical opportunities to work in different aspects of production elsewhere in the ITV group. Recently, for example, someone moved out of scripted and into factual after going on a sabbatical to a factual company.
How do people get a foot into your company? What is your approach to apprenticeships and mentoring?
We offer two-week work experience placements. We also utilise Creative Access and Creative Skillset. We are thrilled to be part of the Betty Box and Peter Rogers
Comedy Writing Programme, a scheme for new comedy writers. Designed to attract writers from all walks of life and all ages, it is a fi nancially and professionally supported programme for talented individuals to focus on their craft over a concentrated period of time.
How workable is formal training in the modern TV environment – and what do you offer?
We have access to many of ITV's training schemes and seminars. Where a specific skill is required that isn't covered by the regular training programmes, we look to other ways of helping our team grow and develop.
What one thing could make Big Talk a more attractive place to work?
We have just refurbished our offices, enhancing the staff areas. We have really approachable senior management whose doors are always open to chat through any areas of concern, and hence enable personal development.