This evocative documentary about the death of IRA hunger striker Bobby Sands in 1981 probes some deeply contentious issues which benefit from a cooler 35-year perspective.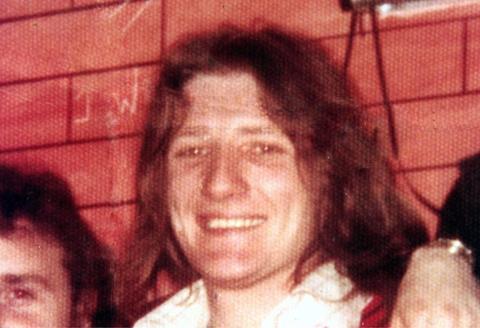 Dir. Brendan J. Byrne. Ireland/UK. 2016. 105 mins
This evocative documentary about the death of IRA hunger striker Bobby Sands in 1981 probes some deeply contentious issues which benefit from a cooler 35-year perspective. Veteran documentarian Brendan J. Byrne's sensitive and balanced film peels back the years to show Northern Ireland in the grips of its troubles, then carefully layers in historical context with modern-day theorising.
Empathetic editing by Paul Devlin makes Bobby Sands: 66 Days important for those with an interest in subjects ranging from Northern Ireland itself to the development of modern-day terrorism and the iconography of the armed struggle. This intelligent, yet humane documentary should enjoy long play as a learning tool, after its Sheffield Doc/Fest Competition slot and Storyville TV outing.
A fictionalised version of Bobby Sands has been presented on film before, in Steve McQueen's Hunger where he was played by Michael Fassbender, but also in Terry George'sSome Mother's Son (played by John Lynch). This Irish Film Board/BBC Northern Ireland/Storyville-assisted project nourishes the story, taking the image of the poet-revolutionary Sands off the protest banners and the Falls Road murals and awarding him political and military context with some interesting observations from Irish commentator Fintan O'Toole about the mythology surrounding his death and his own "artistic triumph".
Sands is a hard figure to flesh out, an ideal blank slate on which to reflect a movement argues Byrne's piece. Born in 1954 on the outskirts of Belfast, he was forced to abandon his home and, eventually, his job, through sectarian harassment, and was a natural candidate to join the Provisional IRA at the age of 18. During the height of the Troubles in 1972 - the year which started with Bloody Sunday and ended with almost 500 killings - he was jailed for the first time for weapons possession, eventually released, and imprisoned again in 1977 for the same crime and sentenced to 14 years in jail.
Bobby Sands didn't live much outside the Republican struggle, jail consumed his brief adult life and a short-lived marriage gave him a son he never saw. By the time Sands led the second hunger strike at the Maze prison, starving himself to death for the right to be classified as a political prisoner, he was firmly directing his own destiny, conscious of his place in history.
Moving backwards and forwards through Sands' life within the framework of these 66 days, Bobby Sands provides a vivid picture of Northern Ireland at that time. Byrne has assembled an absorbing array of commentators from all sides, from Gerry Adams to Norman Tebbit and Margaret Thatcher's biographer Charles Moore, to Sands' election agent Owen Carron (still a so-called 'on the run'). Placing Sands within the context of political martyrdom and rebel iconography is helpful to understanding what took hold of Northern Ireland at that time.
The documentary is keen to remind viewers that 3,500 people died during the Troubles, and that Sands was only one of 10 hunger strikers who starved themselves to death to make a point which, although difficult to understand now, is clearly explained here. The effectiveness of the action - prompting Sands' election as a British Member of Parliament during the strike, newsflashes across the world on his death, followed by rioting - is also startlingly clear. Martin McCann voices Sands' diary entries and poetry, evocative of Steve McQueen's film.
Production companies: Fine Point Films, Cyprus Avenue Films

International sales: Content Media

Producers: Trevor Birney, Brendan J. Byrne

Consulting producer: Alex Gibney

Cinematography: David Barker

Editor: Paul Devlin

Music: Edith Progue

Featuring: Fintan O'Toole, Tim Pat Coogan, Gerry Adams, Norman Tebbit, Charles Moore, Owen Carron, Colm Scullion, Father Sean McManus