Sponsored content
Find out more
As viewers switch to on-demand, accurate audience data is more important than ever – and a new measurement tool from Finecast could be the answer
As TV audiences fragment across a range of platforms and viewing behaviours evolve, TV advertisers are grappling with how to continue making best use of one of their most trusted mediums.
According to Jakob Nielsen, chief executive of Finecast, the developer of cross-broadcaster-targeted advertising solutions and a division of WPP-owned GroupM, the shift to on-demand is even more fundamental than most broadcasters realise, and advertisers are frustrated at the slow response.
"Traditional linear TV will change and most of it will eventually become on-demand," says Nielsen. "Broadcasters need to adapt their thinking to on-demand and to embrace the power of addressability."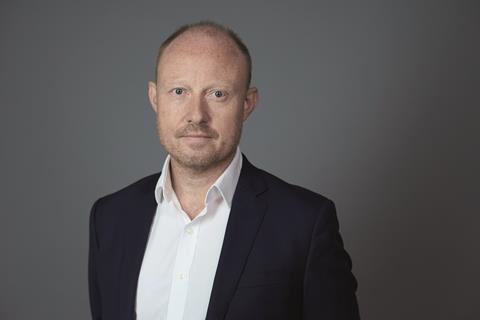 Addressable TV technology promises pinpoint precision and improved post-campaign data. However, there are several barriers to overcome before it can steal a march on traditional linear advertising.
There's a need for a single measurement currency, improved broadcaster collaboration and a shift in mindset to encourage more traditional clients to invest.
Like many in the industry, Nielsen notes the irreversible shift of viewing behaviour towards "unlimited content choices available on multiple devices at inexpensive monthly fees", but he goes further.
"Today, all TV is on our terms," he says. "Even if we watch a live sports game on the TV and we pause it just for a minute to leave the room, technically this becomes on-demand. This raises the question of whether everything will be on-demand in future."
What's more, the viewing landscape for premium VoD services is set to go into overdrive over the next year with launches from Disney, AT&T, Comcast, Apple and British broadcasters in the form of Britbox among them. Nielsen thinks this will lead to pushback from audiences.
"There is only so much that people are willing to pay for content," he says. "There is a limit but with AVoD, they can hedge their bets."
"It is becoming more and more complex to plan TV because viewing is across all these different platforms and devices"
Amazon recently rebranded its IMDb movies and TV service Freedive to IMDb TV, positioning it alongside Amazon Prime Video as a free streaming ad-supported service.
Nielsen predicts that AT&T, Comcast and others will follow suit in offering an SVoD service and an ad-based product. In turn, that ratchets up the need for trusted on-demand measurement.
"It is becoming more and more complex to plan TV because viewing is across all these different platforms and devices," says Nielsen. "We have thousands of TV planners all over the world who need to be re-educated. No one is measuring this on-demand world."
Major brands recognise the unrivalled reach and large captive audience of the living room TV but are increasingly frustrated with the slow pace at which broadcasters are combining this with precision data. "It will take time for Barb to measure all this," says Nielsen.
"It doesn't have agreements with operators to use their router meters yet to help solve measuring STB or OTT viewing. Advertisers don't see Barb measuring on-demand viewing so it's very difficult for them to put money into an environment that logically makes sense but has no transparency."
Channel 4 has been harvesting viewer data for several years, ITV is planning an addressable TV launch later this year on the ITV Hub in partnership with Amobee, and Sky has done what Nielsen calls a "fantastic job" with its Sky AdSmart product.
"It's not as if broadcasters are sitting on their hands," he acknowledges. "They are all pushing at this but Barb has taken too long. Our clients are impatient to see a metric that supports any on-demand platform running professionally produced content."
Finecast is readying a measurement solution for on-demand viewing developed with a third party for release later this year.
"Broadcasters have to innovate and think in terms of partnership. No one can do this by themselves. But if you work with agencies and other broadcasters to add data then, provided you back it up with measurement, you have a fantastic value proposition that you can scale."