Sponsored content
Find out more
Study or work – what's the best way to learn the TV craft? The NFTS's David Croft advocates doing a course to develop skills and gain real production experience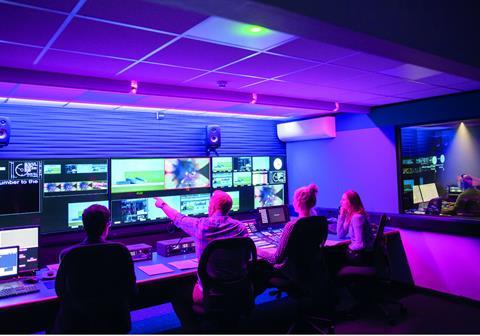 You want to work in TV, but where do you start? Do you work your way up or fast-forward your career through enrolling onto a course?
David Croft (Crystal Maze, Shooting Stars), who runs the Directing & Producing Television Entertainment MA at the National Film and Television School (NFTS), states why he is a strong advocate of investing in learning the craft.
David says: "I believe that investing in yourself by studying will take your career further – much faster. I am living proof of that as I went from doing an MA in Film & TV at the RCA to multi-camera directing network television series for BBC2 within two years of graduating.
Like any industry, we all progress through a number of lucky breaks and I was able to take advantage of those with what I learnt on my MA. When I got the opportunity at the BBC, I could seize it because I had the skills, practice and confidence to do so.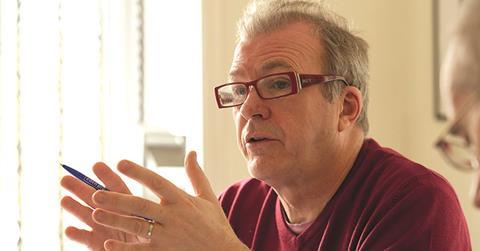 "A good course will arm you with more skills than making tea for several years could ever do. The problem, when you are a runner, is that people aren't prepared to teach you things in a structured way, you have to wait for moments when they have some down time.
"Modern television is highly pressured so it's often very difficult to create space and time for runners to learn – and I mean really learn to direct or produce etc.
"At the NFTS, we have our own TV studio, the students are taught by top-notch industry practitioners and they have two years of constant stimulation and opportunities to practice creating real TV entertainment shows.
"Students on the course get the opportunity to develop some really hard skills for the future, like multi-camera directing in our 4K TV studio, single-camera directing, or the opportunity to produce entertainment shows – which they would have to wait years to do had they started as runners.
"I'm looking for people who are passionate and dedicated about working in TV entertainment as the industry demands serious dedication and hard work"
"The course gives students the opportunity to make their own TV entertainment programmes under the guidance of highly skilled industry tutors and that is a fantastic shortcut for any career.
"I'm looking for people who are passionate and dedicated about working in TV entertainment as the industry demands serious dedication and hard work.
"This course runs very much like a production company in the independent sector: the students receive a production budget for each workshop and they come out at the end of each project having created television shows.
"I want students with ideas, who can collaborate, can develop an understanding of entertainment story structuring and formatting and have a creative and visual flair to be able to tell stories in pictures. If you are thinking about applying, all I can say is: watch a lot of TV entertainment programmes [and not Game Of Thrones]."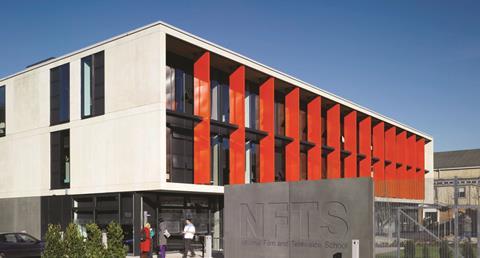 The course has been running for just over 10 years. Alumni come straight out of the course and get researcher and junior assistant producer jobs or go into development departments in entertainment companies and broadcasters like the BBC and ITV.
The high-level industry contacts the students make at the school are instrumental in helping them build their careers. They are meeting and mixing on a daily basis with people at a senior production level – the kind of people they wouldn't necessarily be exposed to on a runner level.
Mark Wildash (executive producer, Four In A Bed), Andy Rowe (producer, Little Big Shots) or Graham Stuart (executive producer, The Graham Norton Show) are just a few of the external tutors who have worked on the course.