Sponsored content
Find out more
From mentoring to giving minority groups a helping hand, the northern city and surrounding region is lending its support to nurturing the talent of tomorrow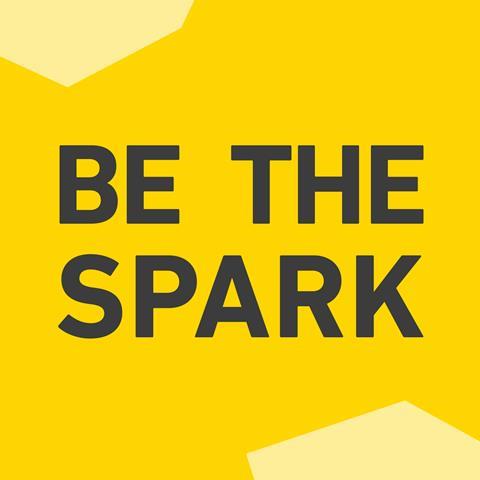 As momentum builds towards the decision as to which city will house the new Channel 4 National HQ, celebrated writer Kay Mellor OBE, award-winning documentary maker Anna Hall and manager of digital media initiative Studio 12 Jamie Hutchinson reflect on the support that helps young talent to succeed in Leeds City Region.
Kay Mellor OBE - Writer, director/ managing director, Rollem Productions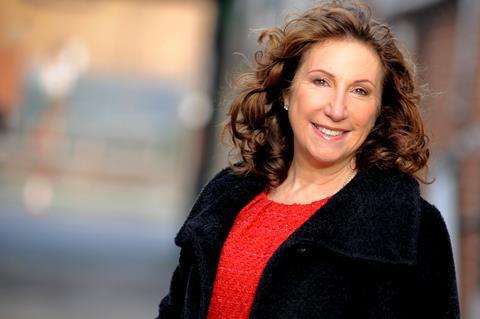 When I started out more than 20 years ago, people used to ask me where Leeds was – they'd never heard of it!
Today, Leeds is really on the map along with surrounding areas like Bradford, Halifax and Huddersfield. The TV industry has contributed to raising the region's profile with shows like Last Tango In Halifax, The Syndicate, Ackley Bridge and Victoria being filmed here.
When Rollem first branched out as a production company, Nicola Shindler co-exec'd with me and I learnt a lot from her. I think mentoring is an enormous help, especially when developing young talent and helping them to find success. It's such a daunting, diffi cult process – every broadcaster wanting something different.
I'm mentoring a number of young writers at the moment, from Leeds, Manchester, Ireland and Scotland.
Usually our discussions start off with: what does the writer want to say, what do they want to achieve and how can I help them realise that? I feel as though I can get new talent through a commissioner's door.
I'm hugely proud to mentor Eva O'Connor, writer and creator of Overshadowed for BBC3, which I exec produced.
Overshadowed has been nominated in this year's Rose D'Or Awards and we have also just secured a script commission for Rebekah Harrison. I get such a buzz from helping new talent to get their voice heard.
ANNA HALL - Creative Director of True Vision Yorkshire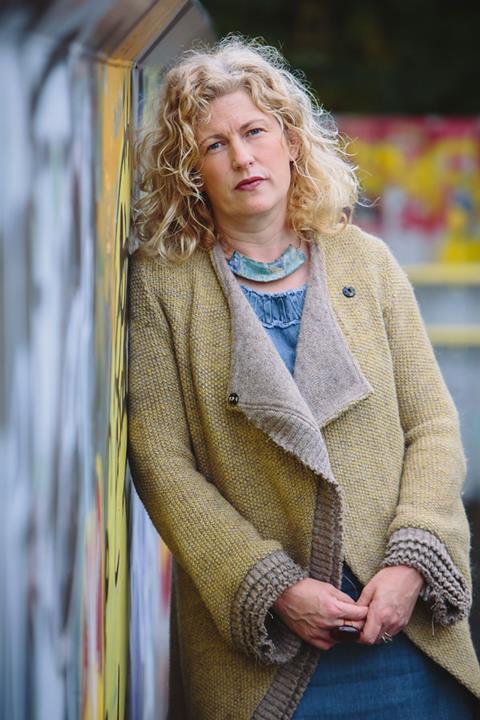 I think mentoring is the best way to help young people learn the craft of filmmaking. I learnt on the job, watching how other people worked. I have mentored a number of people over the past few years and it's been a valuable experience for both of us.
Leeds is my home and I have been really determined that I didn't need to move to London in order to make my career work.
I have managed to do this – despite all the odds! So building my company in Leeds is a natural extension of where I am in my career.
We have lovely new offices in Rodley, where we will be able to house our teams for a good few years I hope.
Our latest recruit is a graduate from Leeds Beckett University. Harry Lock has just graduated from the Filmmaking course with a first.
Harry is coming to us with a bursary from The Maurice Hilton Trust. Maurice was a fabulous editor and friend to many in the TV industry in Leeds and tragically died days before his 30th birthday. The trust was set up by Maurice's friends to help young recruits into the industry.
JAMIE HUTCHINSON - Manager, Studio12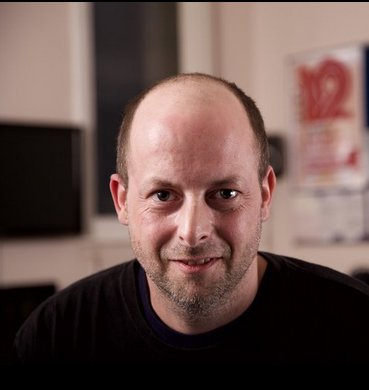 A passion of mine is helping to provide a free multifunctional space for young people in Leeds to grow, develop and fi nd a way into a fulfi lling role within the audiovisual media arts. We are lucky in Leeds to have a visionary Library Service that has invested in such a place, Studio12.
Each year I open my door to thousands of young people to fi nd the latest ground-breakers from this city. More than 80% of young people attending Studio12 are from NEET (Not in Education, Employment or Training) backgrounds, and 85% from BME (Black and Minority Ethnic) communities.
We believe these young people deserve a voice and the opportunity for self-expression. I was delighted when Studio12 alumni Dave-O starred in the 'Be the spark' video for the Leeds City Region bid for Channel 4; and when our Writing Britain films were showcased on BBC3.
Studio12 shows what can be done on a small scale. What could be achieved with more?