Sponsored content
Find out more
Leading UK producers discuss the knock-on effects of a surging market and ways in which the high-end drama levy is being used to alleviate them.
ANNE-MARIE CORVIN
Since the introduction of the high-end drama tax credit five years ago, the amount spent on UK productions has more than doubled to £1bn a year. While the subsequent drama boom has led to a surge in creativity, the industry is facing knock-on effects such as skills shortages.
Broadcast and Creative Skillset brought together some of the leading UK producers to discuss the challenges of working in a market where cast, crew and resources are in constant demand, and how the High-end TV Levy Fund is being used to address these issues.
The fund invests in skills support and training designed by industry and delivered UK-wide, from attracting new entrants to providing support for established crew and talent.
HOW HAS THE DRAMA BOOM IMPACTED YOUR BUSINESS CREATIVELY – IN TERMS OF THE SIZE AND SHAPE OF YOUR SLATE?
ALISON BARNETT We don't really make any shows for under £1m any more. Before the tax credit, our top-budget shows were Spooks and Hustle at £850,000 an hour. Now we have Tin Star – which we're doing a second season of – at £3m an hour.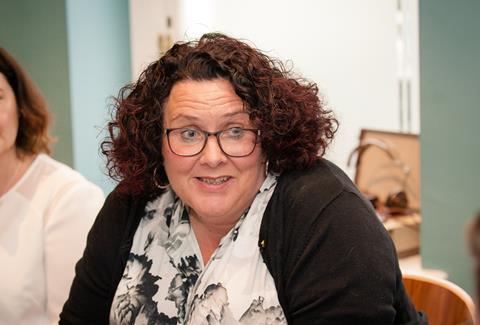 FRITH TIPLADY High-end drama has just become drama. There has been a perfect storm of buyers coming into the market wanting 10 hours of returning series, the SVoD boom and the tax break.
In terms of creativity, the sky's the limit. We're doing a Fast And Furious-style drama for Sky [Curfew] – 10 years ago, that would have been unheard of.
CHRISTINE HEALY We no longer have to travel somewhere to chase a tax credit, which has an immediate uplift in the production values.
Five years ago, I worked as line producer on The White Queen, which went to Belgium because the sums just didn't add up otherwise. Now we're working on the third series of the trilogy, The Spanish Princess, and the production has benefited from being made here using the correct locations.
NIALL SHAMMA Before 2010, we just made films – a lot of authored voices weren't interested in working in TV. The first TV series of This Is England came in before the tax credit but afterwards we were able to grow the show with bigger stories, and it allowed creator Shane Meadows to expand the characters.
Moving into TV also allowed us to have a proper business plan and the potential for returning series.
AMANDA WILKIE We're investing more in original drama. Three years ago, Sky would be looking at four projects a year, now there are between 12 and 14 on our slate – and there's not one that doesn't qualify for the tax credit.
HOW HAS THE INCREASED APPETITE FOR HIGH-END DRAMA IMPACTED ON YOUR BUSINESS?
FT It's confusing in terms of contracts. Employing talent used to be a simple creative conversation, but now you have to get into rights, options and pre-purchase deals.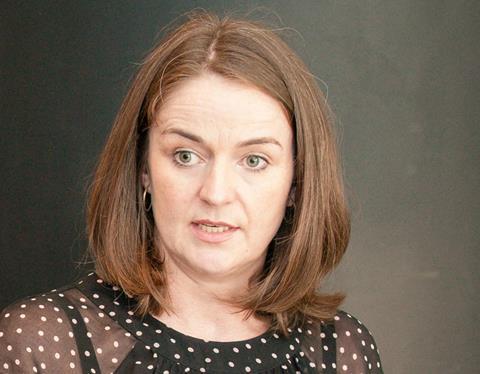 CH You almost have to do a bespoke deal for each job, which is harder. If an American entity is the sole buyer of a show, those options and exclusivity terms tend to be very aggressive and can stop actors from appearing in other shows.
AB That expectation can percolate all the way down to the crew. They might be working on The Crown for Netflix and then come to one of our dramas, which, even if it has a distribution deal with Netflix, still has a completely different set of rates and contracts.
FT There's more pressure on development because although there's more money, most of it isn't used to fund development.
NS Because of this, you have to review your slate more regularly. Should you buy some IP? Do you go leaner to move faster?
That development engine can become a weight. It can feel like an arms race when the billionaires come in and invest. It can make you lose sight of what you're trying to build as a business.
THE BOOM HAS CREATED SKILLS GAPS – WHERE ARE THEY MOST ACUTE?
KAYE ELLIOTT At every level for every role there are shortages, and these vary depending on where you're shooting in the UK. That means investment from the High-end TV Levy Fund can only go so far.
Last year, the levy raised a record £2.6m – but when you look at the backdrop of skills required for the industry, that's a drop in the ocean.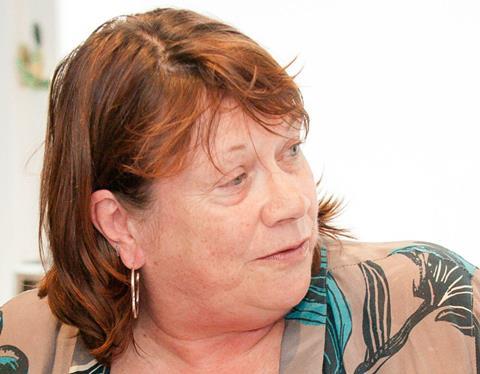 AB Many roles are harder to fill. A DoP might come for an interview, and then go off for another three. And while there's more money, most of the spend goes on talent and crew costs.
These have gone up because before the tax credits, the crew had not had a wage increase in about 10 years. That leaves little room in the budget for training.
Creative Skillset has supported us hugely in this area through initiatives like Trainee Finder (see below). In 2016-17, we took on 14 Trainee Finder trainees and 10 of those are still in work.
FT There needs to be more management training. On Curfew, I've got a co-producer, a line producer and four production managers.
On the type of drama I used to make, I'd just use one line manager. A standard camera team is now 12 people where it used to be four.
The person running this team has a very different job to that of the four-man team: they've got to put the team together, build it and get them to deliver.
AB The other issue is that the boom has led to people rising through the ranks far too quickly without the proper training. You ask a production co-ordinator whether they've looked at the Pact Equity Agreement and they look at you and say: "What's that?"
KE We're addressing these issues with new schemes, such as leadership and management training for HoDs and the Skills Passport (see below) for people who have shot up through the ranks.
SCHEMES SUPPORTED BY THE HIGH-END TV LEVY FUND
TRAINEE FINDER
An entry-level placement scheme for high-end dramas. Companies that pay the levy can access up to three trainees per production with 50% of the costs covered.
LEADERSHIP AND MANAGEMENT TRAINING
Free half-day management training for heads of department and key staff in pre-production on levy-paying productions. It covers people management, decision-making, tackling harassment and recognising natural bias when crewing up.
SKILLS PASSPORT
An online tool to help professionals identify relevant industry short courses required for their grade. The passport records completed training to show to future employers. Bursaries are available for the training.
IN-HOUSE RUNNERS PROGRAMME
A social mobility programme that gives people with no previous screen experience or training access to match-funded runner placements in production companies. This programme also provides living costs support.
NEW PRODUCER PROGRAMME
Supporting nine new producers since 2016, this programme offers
HoDs the chance to step up into producing drama with a guaranteed on-screen credit.
MAKE A MOVE
Provides on-the-job training for people identified by levy-paying productions as ready to move into a more senior role. Funding of up to £15,000 per production is available, which can support crew on an individual drama across all grades.
IS THE COMPETITION FOR WRITERS AND DIRECTORS FIERCE? AND IS IT TOUGH PERSUADING COMMISSIONERS TO TAKE A CHANCE ON NEW TALENT?
AW We need to risk-assess each investment.
We are constantly getting requests to use wildcard writers. They need to be right for the show and productions need to have done their due diligence. But we do give people chances to step up.
FT You've got to look at the bigger picture. You might still spend £80,000 on a role but split it in different ways.
If you go for a certain director, you might have to factor in or negotiate extra filming days. A producer might be inexperienced but have a good line producer – so I might pay them the same money and make it clear why that is the case.
CH For me, the line producer role is so much more important now that more producers are coming up through the script side.
FT That's true. I have a show with a single line producer and three producers and the line producer is holding up that show while the producers are concentrating on the plot.
THERE'S SOME APPETITE AT CHANNEL 5 AND SKY TO CREATE SMALLER-BUDGET SERIES. IS THIS A WAY TO DEVELOP THE PIPELINE OF TALENT?
AB Definitely. You really have to think outside the box and get back to basics. It's a great opportunity for new talent to come through.
AW There are shows like Urban Legends, which comes out of Sky Comedy. You have to be multi-skilled to work on them, but they tend to be more time-consuming for broadcasters because they're shorter and lower budget.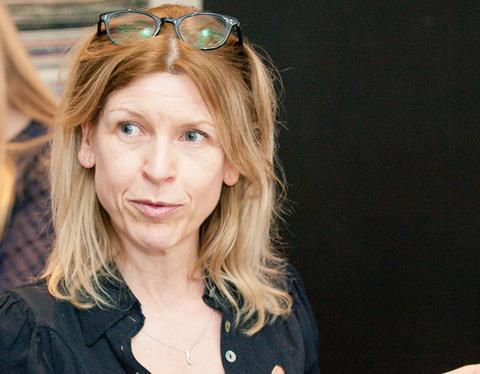 FT Those comedies also tend to be highly authored writer/director vehicles. What used to be brilliant for writer and director training was those mid-ground, multi-episodic single-camera shows. When The Bill was cancelled, it was a disaster for training.
CH I started in the world of continuing drama and it was great because you don't mind asking questions. There's no risk of appearing stupid because you're all at the same level. Most people coming through now have no appetite for working on continuing drama.
FT Being able to give crew a step up to become HoDs has become harder on high-end shows. There are people who have been working for 15 years and are desperate to be a DoP. You used to be able to go from Coronation Street to Cold Feet.
Now you've got Curfew shooting with anamorphic lenses and stunts and it just doesn't feel like the right job for those people to make the next move.
KE One of our schemes, Make a Move, addresses this. It's for any grade to help people step up to give them that boost, and to de-risk from a production point of view.
CH A runner from our office went on that scheme and now she's flying. She wasn't interested in becoming an AP but said that she'd love to get into casting. Two months into her training, she got a job as a casting assistant.
HOW ELSE ARE YOU MAKING USE OF THE HIGH-END TV LEVY FUND?
NS One of our best successes has been the In-House Runners training, which meant we could take a new entrant from an economically challenged background.
The New Producer Scheme has also allowed our production manager on Ghost Stories to step up to become a producer on our new Shane Meadows series.
On a high-pressure production, it enabled us to give her the time she needed to skill up.
SKY INSISTS ALL PRODUCTION COMPANIES WORKING ON ITS HIGH-END DRAMAS MUST PAY INTO THE FUND. WHY?
AW Because we recognise the need for training and advisory bodies for freelancers, and we value that. And the benefits are tangible. Of the money paid in in 2017, Sky Originals contributed £256,000 – that's nearly 10% of the total funding.
Most indies are on board with this but we need to educate people about what it's there for and also let freelancers know it exists and that there is training there for them if they need it.
WHAT WOULD THE MESSAGE BE TO PRODUCTION COMPANIES WHO CHOOSE NOT TO PAY INTO THE FUND?
KE Everyone has been touched by the levy at some point – it has enabled the industry to grow. To focus on the saving to your bottom line from not paying is short-sighted. You may save £40,000 now – but the future of the industry is at stake.
ARE YOU ABLE TO CONVINCE NEW PLAYERS LIKE NETFLIX, AMAZON AND APPLE TO CONTRIBUTE TO THE FUND?
KE We are working on building positive relationships and some do pay. But most of them don't have a footprint on UK soil yet, so it's not the same as UK broadcasters, who understand the need because they are rooted here.
DOES THE AMOUNT CONTRIBUTED TO THE FUND TALLY WITH THE BOOM OR SHOULD THE INDUSTRY BE RAISING MORE?
KE It's a much bigger conversation than chasing the handful of companies that are not paying into the fund. Does the industry feel the levy is high enough following this five-year boom period? Is it meeting the need to provide skills? Are there other investments we could make?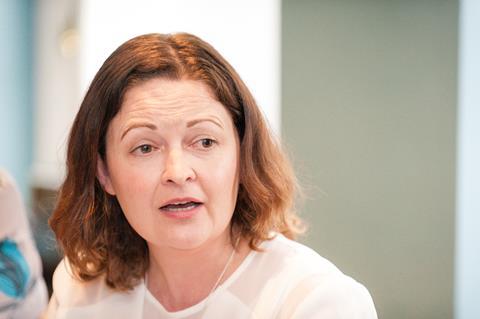 NS Beyond the levy, there are lots of people who aren't aware that the industry is open to them. We were desperate for an electrician to do pick-ups on a film we were making, so I approached someone who had done some work on my house.
He said it was the best day of his life, and he now works on productions too. So we're going to tech colleges and universities to talk to students and inform them that this is a path they can take.
KE A big tranche of our new activity is about outreach to young people from a wide range of backgrounds and who don't have media connections, so they can consider the industry as a possible career.
FT It's also about catching women returning to work. We have a massive talent drain of people who are burnt out, tired or think the industry is not for them.
We need them back in our workforce. New entrants are part of it, but returning to work, and transferable skills, are crucial.