Sponsored content
Find out more
Students on the NFTS Directing & Producing Television Entertainment MA hone their skills using industry-standard kit in a new 4K multi-camera TV studio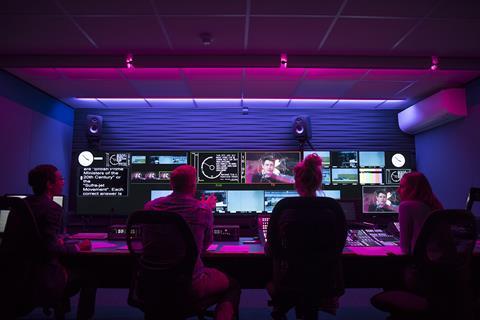 Being a student at the National Film and Television School (NFTS) is not like being at a university. The NFTS operates like a production house, enabling the students to work in teams and mirror real-life productions using industry-standard equipment, including a new 4K multi-camera TV studio.
First-year NFTS Directing and Producing Television Entertainment MA students Alex Cartlidge and Nelson Asare teamed up as director and producer on one of the course's multi-camera studio projects to make The Lowdown, a topical variety show with a live audience, hosted by Rhys Stephenson (CBBC), with stand-up comedy from Ed Night and live music from indie-rock band Calva Louise.
"It's as close to being in a professional environment as you can get," says Asare. "We were set the task of entirely developing a TV entertainment show from scratch, including creating the show's format and identity, sourcing the talent and writing scripts. I found this hugely beneficial as it helped to widen our skillsets.
"The course is the only one of its kind where you are taught the roles of both directing and producing for TV formats, making it a much richer learning experience than you'd encounter anywhere else in the world."
The project involved collaborating with students on several other courses at NFTS, including the Cameras, Sound and Vision Mixing Diploma, Assistant Directing and Floor Managing Diploma, Production Design MA and Motion Graphics and Titles Diploma.
"The opportunity to learn and practice multi-camera directing for studio formats on this project was completely invaluable," says Cartlidge.
"The experiences of directing music, stand-up comedy and interviews in a 4K studio are second to none, and the NFTS course is such a vital and exciting training ground to prepare us for the industry."
INDUSTRY SUPPORT
Students are taught and supported by industry professionals throughout their training at the NFTS, helping them to get the grounding, experience and contacts they need to succeed in the competitive world of TV entertainment.
"At the NFTS, we have our own TV studio, the students are taught by top-notch professional practitioners and they have two years of constant stimulation and opportunities to practice creating real TV entertainment shows under the guidance of highly skilled industry tutors – that is a fantastic shortcut for any career," says David Croft, head of television at the NFTS.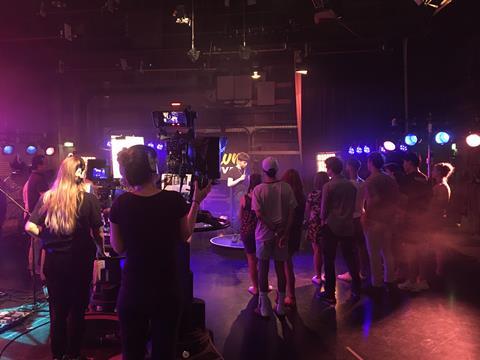 Mark Wildash (executive producer, Four In A Bed), Geoff Posner (Queen's Diamond Jubilee Concert, Dinnerladies, Little Britain) and Graham Stuart (executive producer, The Graham Norton Show) are just a few of the external tutors who have taught on the course.
In recent years, NFTS Directing and Producing Television Entertainment MA students have sold entertainment formats to Warner Bros Television and ITV, while graduation projects have won prestigious awards from the New York Television Festival and the Royal Television Society.
Placements with leading production companies like Hat Trick, Studio Lambert and Maverick, or broadcasters like the BBC and ITV, are also an integral part of the course.
NFTS students are given 24/7 access, 364 days a year to the largest production facilities at any UK film school, with its own industry-standard film studio and 4K television and rehearsal studios.
With a recent £20m investment in the school, NFTS offers cutting-edge dedicated workspaces for all courses, making the student experience unparalleled at any other UK creative institution.
These unique facilities are designed to prepare students for real jobs and enable them to create award-winning films, TV shows and games, across the wide range of TV courses on offer, including the one-year, full-time Sports Production Diploma in partnership with IMG and the Creative Producing for Digital Platforms Diploma in partnership with Sky.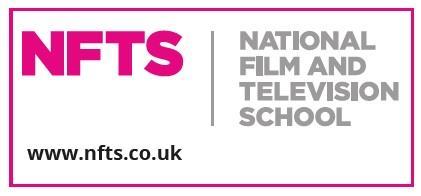 Applications are open for the Directing and Producing Television Entertainment MA until 27 September and the course starts in January 2019. For further information, visit www.nfts.co.uk.