Sponsored content
Find out more
ScreenSkills' In-house Runners Programme offers paid placements with top production companies for those who would otherwise miss out on a TV career
Starting as a runner is a tried-and- tested route into TV, but one that has often excluded those without independent means. That's why the Screen-Skills High-end TV Skills Council decided to address the financial barriers to young people from socio-economically challenging backgrounds benefiting from the experience being a runner can bring.
The In-house Runners Programme was set up to enable would-be runners to take up paid positions that would otherwise have been denied to them. Partly supported through the High-end TV Skills Fund, it offers a salary, travel expenses and support with accommodation for the placements, which is match-funded by the production company.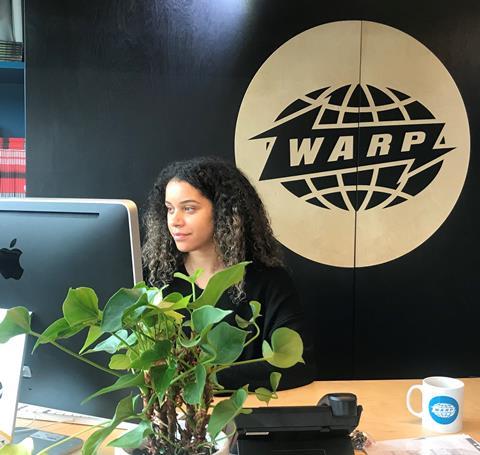 Deterred by the distance and expense of relocating to London, this support enabled Soph Webberley, of Wolverhampton, to join Warp Films in Sheffield after doing her media and film production degree. She proved such an asset to Warp during her six-month placement that she was given a permanent position as PA to the joint chief executives when it came to an end.
"This opportunity has created a platform of development and growth for my career in the screen industry," she says.
Warp chief operating officer and chief financial officer Niall Shamma says the In-house Runners Programme has been a great success for the company. "It's a great way to open up the industry to those who might not otherwise get a chance," he adds.
The initiative is typical of ScreenSkills' practical approach to delivering change on diversity and inclusion. All its programmes have diversity targets and the organisation works hard to meet them.
For example, the 2018/19 cohort of trainees on the High-end TV Trainee Finder placement programme were 16% black, Asian or minority ethnic (BAME), 72% female – and 65% were from the nations and regions.
Some programmes target particular issues. For instance, the High-end Skills Fund joined forces with the Television Skills Fund to support disability awareness training with workshops from disability expert ThinkBigger in London and Glasgow in July.
Other programmes include First Break, a social-mobility initiative that aims to demystify the television industry and offer paid work experience to individuals aged 18+ who may have studied for BTEC or NVQ in further education, be changing career, on a low wage or unemployed.
But the skills body is looking to support the industry to make more structural change too. For instance, the High-end TV Skills Fund is commissioning events to promote awareness of new apprenticeship standards in VFX and post-production with small employers.
Apprenticeships have enormous potential to help diversify the industry because apprentices can earn while they learn.
The fund is also offering leadership and management training in response to industry concerns about a lack of these skills in the workforce. This includes essential information for heads of department and producers on good HR practice and unconscious bias – how your background and personal experiences can affect your decisions without you realising.
This should deliver more fundamental change to how and where HoDs recruit, including challenging the natural tendency to recruit in your own image.
"We aim to identify the barriers to diverse talent getting in and getting on in the industry and look for practical ways to overcome them"
Kaye Elliott, ScreenSkills
This work builds on ScreenSkills' Diversity in Action conference earlier this year, which offered hands-on workshops and practical information on issues such as managing diverse teams, monitoring diversity and how to make job-sharing work.
"More than ever, it is important we share insights and experience of practical doing," ScreenSkills chief executive Seetha Kumar told the conference.
Kaye Elliott, director of High-end TV, expands on the notion: "We aim to identify the barriers to diverse talent getting in and getting on in the industry and look for practical ways to overcome them. The In-house Runners Programme is a classic example of how we try to do that.
"We all know that being a runner is a great training ground, but these positions typically go to young people who have families who can support them in the big cities where production is based. Supporting paid placements and practicalities such as travel genuinely opens up these opportunities to those who previously might not have even been able to consider them."