Sponsored content
Find out more
Shifting TV's centre of gravity outside of London will help to improve creativity by bringing down the barriers to entry and diversifying the industry, says Ruth Pitt
Living in the north is officially cool. The Guardian has just devoted a whole page to extolling the virtues of making a home just about anywhere but London, so it must be true.
ONS statistics suggest the number of people settling in or returning to northern England has more than doubled since 2014, and while in 2009, just over 1% of people leaving London bought or rented in the north, that figure has now leaped to 13%.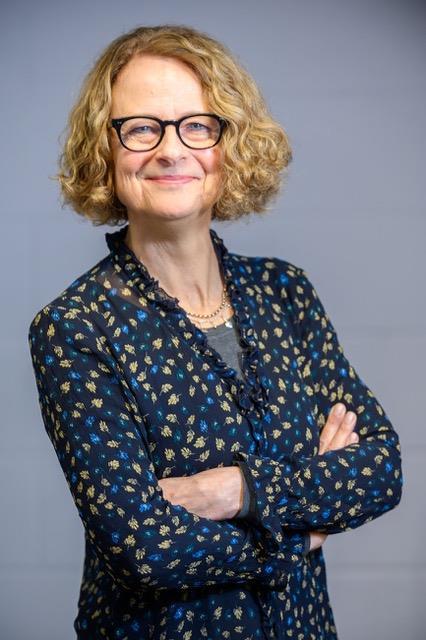 This is great news not just for bank balances and family life but for broadcasters and producers building large-scale production outside London.
Manchester was once the preferred alternative but the trend is now shifting east in favour of Leeds, Sheffield and Newcastle – and I'm not surprised, having recently paid £54 for three very basic cocktails in a London hotel when my wine bar up the road in Ilkley sells a great glass of Malbec for five quid.
Health alert here though: if you're planning to relocate and you haven't lived and worked north of Watford before, make sure you take time to acclimatise.
I've lived in Yorkshire most of my adult life, but although the love affair that enticed me there ended in tears, my love for Yorkshire blossomed, gifting me a passport to God's Own Country and granting me the right to call myself a northerner after only, say, 25 years.
Patience is a virtue, then, and so is a liking for social diversity. Two years ago, an arts industry survey reported that only 12.4% of people in film, TV and radio came from a working class background, presenting numerous barriers for those not already in the charmed London media circle.
When Steph McGovern said people judged her negatively because of her north-east accent, she hit the spot.
"Young northern newbies miss out, not because they lack talent but because they talk differently"
Ruth Pitt
Class is everywhere in UK society but the good news is that it's less pronounced in the north, where most people couldn't care less how you say 'bus' or 'bath'.
I've repeatedly observed enthusiastic young northern newbies missing out, not because they lack talent but because they talk differently, behave differently and don't know the rules of the club. As the industry's centre of gravity shifts, that will change.
The Creative Cities Convention travels to a new city each year to celebrate difference and challenge industry assumptions – in April 2021 to gorgeous Glasgow.
We always work with local universities and city colleges to produce masterclasses and offer bursaries to low-income students, because young people are the future and they deserve an equal shot.
Our industry outside London isn't perfect though. It may score high on social diversity but it lags behind on ethnic diversity, despite high levels of diversity in just about all our great cities.
Michaela Coel said in her 2018 MacTaggart lecture that as a black woman the industry was saying, "this is not your house". People listened, but her wake-up call has yet to reverberate across the country and we'll be asking why.
Recently, I gave a talk on media careers to 50 teenage girls at a comprehensive school in an economically deprived part of West Yorkshire, 95% of them in hijab.
The hurdles they will face in accessing those careers today are considerable, but they are the audiences – and producers – of tomorrow. When I asked how many chose Netflix as their primary source of content, every single hand shot up. Ignore them at your peril.
As the south-east loosens its grip on our industry, the change may seem odd at first but the air is fresh and the welcome warm. We'll all be the richer in the end.
Ruth Pitt is director of the Creative Cities Convention and chair of Leeds 2023