Sponsored content
Find out more
Broadcast brought together rival UK broadcasters to discuss collaboration, competition and building addressable advertising to challenge online platforms
TV roundtable participants
Jessica Goodfellow: Broadcast senior reporter & roundtable chair
Jakob Nielsen: Finecast, chief executive
Matt Salmon: Channel 4, head of agency and client sales
Jamie West: Sky Media, group director of advanced advertising
Steve Bignell: ITV, sales director
UK broadcasters are building advertising solutions that are set to usher in a renaissance of TV advertising by mirroring the targeting capabilities of online platforms.
Addressable TV is a technology that allows broadcasters to insert tailored commercials into ad breaks.
The ads can be targeted via a range of criteria including age, gender, demographic and geo-location, by combining a broadcaster's viewing data with an advertiser's customer data set.
Media agency Group M has established Finecast to help brands navigate the world of addressable TV, while ITV, Channel 4 and Sky are all investing to scale up their own addressable solutions while collectively beating the drum for the power of TV advertising.
For this roundtable, Broadcast asked execs from the four firms to discuss how address able TV will help them safeguard advertising revenue in the face of rising competition from the likes of Google and Facebook.
TV AD SPEND FELL FOR THE FIRST TIME IN SEVEN YEARS IN 2017 BY 3.2%. WILL ADDRESSABLE TV HELP STAVE OFF THESE DECLINES?
MATT SALMON TV advertising was down last year as advertisers reduced some of their spend due to the currency headwind. But the beauty of TV advertising is it is often the first to go, but also the first to come back. We've already seen growth every month this year, and we expect more.
JAMIE WEST There's been exponential growth in advertisers coming back to TV due to addressable. When you look out over the next five years, the future looks bright.
JAKOB NIELSEN This is an opportunity for TV, which is a better, more exciting environment now. I can decide as a consumer where and when to watch it, which has a positive impact on advertising.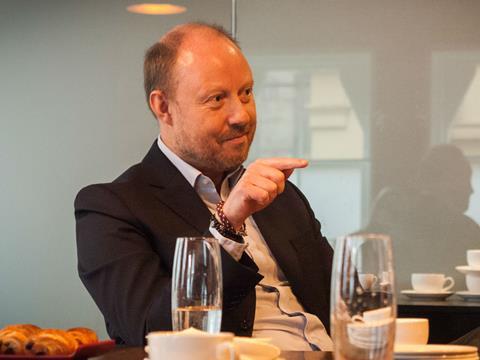 The TV industry is massively regulated – much more than the digital operators. That's all for the benefit of advertisers.
STEVE BIGNELL We need to think about making addressable available in as many homes as we possibly can.
It's about breadth of proposition and scale of audience, helping to lower the barrier to entry to TV. As Kelly Williams said at the ITV Gala last year, it offers the best of both worlds: massive brand building and targeting, but without any of the issues of fraud, viewability and so on.
If we get the mix right, I think TV is in rude health.
JW What we're able to do as a collective is bring together the very best content environments alongside premium targeting capability. It's a win-win.
HOW ARE YOU WORKING TOGETHER TO CREATE A COMMON DIGITAL CURRENCY AND ONLINE SALES PLATFORMS?
JW We need to think about all those technologies linking in, creating ways for advertisers to have a simple and seamless method of transacting.
It's great that broadcasters like Channel 4 and ITV are investing in addressable, as are agencies like WPP's Finecast – it all points to the strength of TV advertising and I hope we'll see even more industry collaboration.
MS It will require greater collaboration – common demand-side planning and reporting. There must be economies of scale. It's amazing how we have gone from being hugely competitive to putting agnostic rivalries aside. The challenge of Facebook and YouTube has forced us to collaborate.
SB It's an ongoing process, but now we recognise this is an issue. We always have to think about how we integrate with other platforms, how we work around data and ad serving, and present it to advertisers in a simple way.
JN It's our job to make it simple, easy to understand and measurable because there are very few clients that are not excited about addressable TV. It's early days, but the future for TV is big.
MS Although 2016 was the biggest year for TV advertising, it got drowned out by the growth of Facebook and YouTube. They have been very clever at telling their story – it's now our job to challenge that.
SB It's about having optionality. Before you could turn around and say 'I can't do this on TV so I'm doing it on Facebook or YouTube', but when you can, you're in a very confident position.
WHAT RESPONSE ARE YOU SEEING FROM CLIENTS?
JW We see more considered decisions about how advertisers spend budget. It's no longer about the new and shiny, but looking at return on investment. Every two days, an advertiser is returning or booking on TV for the first time – our local and SME direct sales force has doubled in the past 12 months.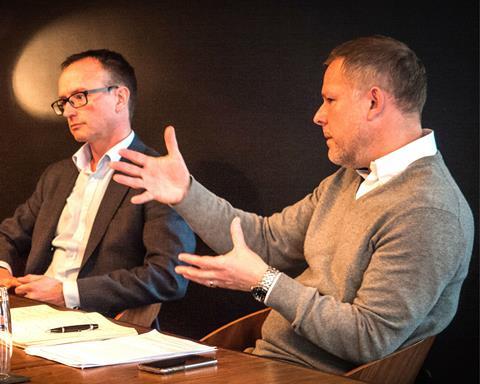 It's important for businesses, which can start off local but grow to become national. SB Locality is important, and there are lots of different ways people are using it.
Let's not forget long-term brand-building campaigns – addressable TV offers a unique opportunity to facilitate reach. It's about how creative people can be around new and different targeting opportunities.
JN There's a group of advertisers that are scaling their spend on TV quicker now as it is easier. I see a lot of our clients starting to challenge the digital world – they like the targeting world but don't like the environment. Now they can do targeting from the digital world in TV – so they will move spend away from the digital environment back to TV.
WHAT BARRIERS ARE THERE STILL TO OVERCOME?
MS Our viewers are watching through the lens of TV so the quality must be the same. GDPR [General Data Protection Regulation] is an issue – the biggest consideration for us is to maintain the high bar and make sure what we do around targeting is compliant.
JW For me, it's not really a regulatory issue, it's a tech issue. When you move out of platforms and into OTT services, you're attempting to apply existing digital tech into a protected, regulated environment. Is it a challenge? Yes. Is it a problem? Not really.
JN We want broadcasting to become a quality medium, in terms of content but also ads. Producing TV ads is expensive, so you have to be careful not to bombard audiences or make low-quality ads and put them into a broadcast environment.
If TV becomes a non-quality environment, we start to lose.
SB I'm mindful that we don't want to destroy the high-quality ad environment. There has to be a blend of creative. We don't want homemade ads in Coronation Street.
DO YOU THINK THE LACK OF CROSS-SCREEN MEASUREMENT IS HAVING AN ADVERSE EFFECT?
MS Measurement is the challenge at the moment. We don't have accurate data on online consumption of catch-up and on-demand TV so some viewers are being missed. This is what Barb's Project Dovetail is intended to provide. We won't fully know the impact of new delivery systems – particularly on younger viewers – until this is done.
JN There are very few clients that are not excited about addressable TV but the question is, 'how do we measure?' We need an independent third party.
Dovetail is not the complete solution currently, because it doesn't measure the whole on-demand world.
WHEN DO YOU EXPECT TO BE ABLE TO OFFER ADDRESSABLE ADS ON A BIGGER SCALE?
JN The way viewers watch is changing but advertising can take some time to follow that trend. It's a few years until advertisers all start seeing the value of addressable TV, but when they do, we'll see a big, big impact.
MS By the end of 2019, I would hope there will be something significant in play.
SB If we could make it available to two-thirds or three-quarters of homes, we'll see it soon.
ABOUT THE PANEL
SKY was the first platform to bring household-level addressability to broadcast TV in Europe when it launched AdSmart four years ago. Advertisers can target viewers in live, linear content, on-demand and in recorded content, across its set-top boxes, and via its mobile apps.
ITV has been trialling a targeting solution on its on-demand platform, Hub, with plans to launch the product later this year.
CHANNEL 4 can offer targeting across its on-demand platform, All4. It is currently working towards offering targeting within live TV on set-top boxes.
FINECAST is a cross-broadcaster solution that provides clients with one point of entry to target advertising across C4, C5, ITV, STV, Sky, Virgin Media and BT's YouView, among others.