Sponsored content
Find out more
Ruth Pitt finds a feast of creativity awaiting media delegates heading to the Creative Cities Convention, which is being held in the Welsh capital this spring
When we set out to design what became the Creative Cities Convention in 2018, I'm not sure we were aware that we were shaping something much more enduring than a fresh platform for media people outside London to meet and chat.
By deciding to visit a different part of the UK each year and inviting bids from big cities to host us, it turns out we were also providing a forum for local government leaders in different cities to talk to one another, get to know their own incredible production communities and show an audience of producers, broadcasters and entrepreneurs exactly what they were made of.
The whoops of partisan joy when the three shortlisted cities presented their showreels at our first conference in Leeds last April convinced us we were on to something.
"Here is a city firmly dedicated to building its creative industries sector as a means of accelerating social and economic growth"
Cardiff won, and although delegates from across the UK will visit for only two days on April 1-2, they'll quickly grasp that here is a city firmly dedicated to building its creative industries sector as a means of accelerating social and economic growth.
Cardiff's reputation as a dynamic cultural centre is well earned. Music, art, performance and sport are thriving. Millions in AHRC grant funding was recently secured to boost the region's screen and broadcast industries.
The city holds the culture portfolio for Core Cities UK and it's working closely with Channel 4 to create and develop a South West super-hub for broadcasting in the UK alongside the new Channel 4 creative hub soon to be based in Bristol.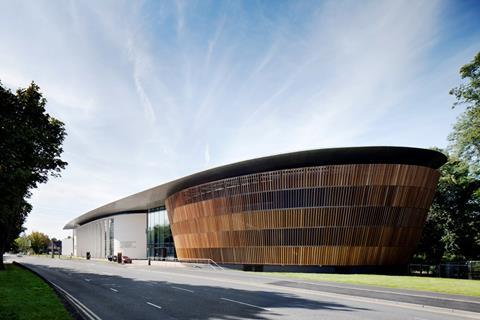 The focused young leader of Cardiff Council Huw Thomas puts it nicely: "Cardiff is ambitious and creativity is at the heart of our regeneration agenda…we are designing our city around the needs of the creative sector."
It's no accident that our theme for this year's Creative Cities Convention is 'Let's Be Friends'. In Wales and the South West, Bristol and Cardiff know they can be stronger together when it comes to talent, innovation and creative working spaces.
It's exciting and encouraging that on the opening night of our conference this April, nestled between two sessions celebrating the massive global brands coming out of both cities and the renaissance of comedy across the UK, Cllr Thomas and the mayor of Bristol Marvin Rees will take the stage to jointly announce their shared commitment to growing our industry.
What better symbol of mutual social and economic intent could there be than the removal last December of toll charges from both the Severn Bridges that connect the two regions – saving commuters up to £1,400 a year and ending an 800-year tradition.
TV people have been scurrying between Cardiff and Bristol to work for years and an accessible creative super-hub gives them even more opportunity to build their careers in both places.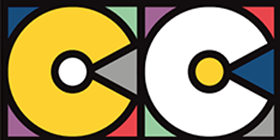 For more information and tickets, visit: www.creativecitiesconvention.com
Local leaders now get it. The Cardiff-Bristol creative alliance is a model that's growing elsewhere, as big cities start working together to build sustainable production.
Rural areas across the UK will benefit too – 93% of the £100 billion creative industries sector consists of businesses employing 10 people or fewer, so we can thrive at kitchen tables in tiny villages as well as the biggest broadcast and indie centres.
In Cardiff, the benefits extend to the wider South Wales Valleys and beyond, where whole communities can struggle to find work. The creative industries are delivering social and economic impact – maybe that's what you call Cardifference.
Ruth Pitt, director, Creative Cities Convention