Escalating tariffs and declining budgets bring a new set of pressures
The challenge of squaring spiralling programme tariffs with declining commissioning budgets is one with which all the PSBs are grappling – across ever more genres.
As BBC2's Patrick Holland spells out this week, the only way it can offer viewers ambitious, expensive factual entertainment is via significant investment from third parties, either through distributor deficit financing or broadcaster/SVoD co-production.
This is especially true if the shows have an international element, such as Race Across The World, The Brigade (pictured) and The Claim, compared with the more domestic MasterChef or The Choir.
But there is some tension attached to the need for third-party funding. I've heard grumbles from multiple indies about the BBC pulling back from fully funding non-scripted shows, and there is unease at its insistence on almost complete editorial control but reluctance to stump ubp the equivalent cash.
The corporation quite rightly develops the most bespoke programmes it can – but the more tailored a show is to a UK PSB sensibility, the harder it can be to find an overseas partner.
If the corporation is only paying, say, 60% or 70% of the tariff, the challenge of filling the gap becomes even more pressing.
"Delivering drama as scripted tariffs skyrocket is keeping senior PSB execs occupied"
That puts even greater significance on old-fashioned producer/ broadcaster relations, and requires both parties to be alert to the requirements of the other.
The fact that BBC2 has managed to create three shows of such scale demonstrates that the necessary balancing act be can be pulled off – but it isn't easy and is likely to occupy more of producers' time in the future.
Delivering drama as scripted tariffs skyrocket is keeping senior PSB execs occupied as well. How Channel 4 can excel in the genre when its financial firepower is dwarfed by the global players is right at the top of Ian Katz's priority list, according to sources.
And the same question might well apply to Britbox in the UK, which will receive just £65m from ITV over two years to fund customer and content acquisition, as well as origination.
It was telling that All3Media's Jane Turton immediately raised the prospect of low-cost drama when discussing the commissioning opportunities the platform will offer.
She suggested the Channel 5 co-pro Blood might be the type of content Britbox orders, describing it as "high-quality, with a proper cast", but made for "what drama used to cost when I started working in TV many years ago".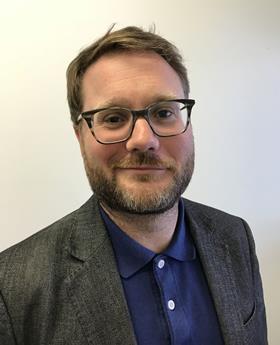 C5's Ben Frow has already indicated that his channel is keen to deliver more drama of this sort, and it is possible C4 and Britbox could follow suit. A renaissance in reasonably priced scripted could yet be a side effect from the SVoD-fuelled drama boom.
Chris Curtis is the editor in chief of Broadcast