Broadcasters have a lot on their wishlists for the coming year
"I Don't Want A Lot For Christmas," crooned vocal gymnast Mariah Carey in the 1990s – but she never worked in the British TV industry. As 2017 ends, the big broadcasters all have fairly extensive gift lists of what they want next year.
Sky wants a breakout hit that delivers critical acclaim, awards and, primarily, lots of viewers. Overnights, catch-up, consolidated – it doesn't matter how they come, but it needs an original show to become part of the national conversation.
The satellite giant (and Sky News staff in particular) also needs certainty over its corporate future. Disney seems set to acquire Sky as part of the 21st Century Fox buyout, but what does that mean for the proposal to buy out its remaining 61%? A Disney deal might distance the Murdoch name from Sky (pending James's potential involvement at Disney) and ease plurality fears.
Channel 4 wants clarity over its location. The disparity between the aggressive threats of legislation in the press and culture secretary Karen Bradley's conciliatory public tone is hard to square, but C4 clearly needs to offer up a meaningful relocation proposal that takes the DCMS's fancy.
The best gift it could get is improved government relations and a way to move 200 staff to Leeds or Birmingham that delivers a genuinely fresh, out-of-London voice without undermining its commercial stability.
ITV could do with a schedule-building fact-ent format and a fresh Saturday night hit. Dancing On Ice may provide January ballast but it's hard to get excited about its revival. ITV will also be desperate for England to reach the round of 16 at the World Cup, and it has first dibs on the semi-finals – but England progressing that far is probably too much to hope for, even at Christmas.
Channel 5 would love to make its low-cost drama plan work, to find a show that can crack 3 million viewers, and to resolve its increasingly fraught relationship with Big Brother – finding a new way to attract young viewers if it does jettison the format.
The BBC is entering 2018 without a crisis in sight. It will reveal fewer talent pay details next year but needs to have made proper progress on the gender imbalance. Perhaps it would be best served by drinking some go-faster juice. If it can get cracking with its SVoD service, and if BBC Worldwide can get its hands on all of UKTV, it could have a happy 2018.
Broadcast is taking a (well-earned) festive break from our print schedule, and our next magazine will be published on Friday 12 January. Our online service will continue at broadcastnow.co.uk until Friday 22 December and resume on Tuesday 2 January. Thanks for your support. Have a merry Christmas and a happy new year.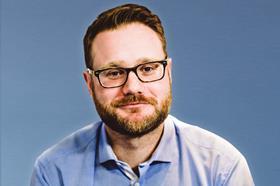 Chris Curtis is the editor of Broadcast