Bold new drama slate offers best chance of securing a breakout hit
Sky held a glitzy bash to celebrate its 2018 slate this week, just a stone's thrown from New Broadcasting House. It was a statement of confidence and of the satellite giant's firm belief that it belongs at the top table of global content creators.
You can see why. It has spent an extra 25% on original content in 2017 and chief executive Jeremy Darroch indicated similar spending growth can be expected in the next few years. Not too many British broadcasters are boosting their programming budgets to that extent.
Yet it still has some way to go before its originals genuinely feel like part of the national conversation. It has already proved it can generate magazine covers and column inches, attract stellar talent with the offer of genuine creative freedom, and deliver projects of undeniably vast scale.
What it hasn't had for quite a while is a grower that elbows its way into the public consciousness – a word-of-mouth hit akin to, say, ITV's Liar. This is partly an issue of historical free-to-air viewing habits and something Sky has always grappled with.
"Sky 1 has just had its best October for many years, though I'm not sure many in the industry would have noticed"
The power of consolidated and catch-up can deliver meaningful figures – the season seven conclusion of Game Of Thrones registered 5.2 million viewers, Sky's highest ever Barb audience. But the nature of time-shifted and on-demand viewing makes it hard to judge the performance of Sky's shows from the outside.
Sky 1 has just had its best October for many years, though I'm not sure many in the industry would have noticed.
And it's worth noting that while Sky Atlantic's Scissored Isle has just landed a richly deserved International Emmy, the creative team behind Alan Partridge are hard at work on the character's return to the mainstream spotlight on BBC1.
Having said that, 2018 represents Sky's best chance at breaking the mould. Amazon co-pro Britannia is a swords and sorcery series with impeccable writing pedigree in the shape of playwright Jez Butterworth, and Two Cities' Patrick Melrose stars Benedict Cumberbatch as a troubled aristocrat. It is co-pro with Showtime.
But it is the most obviously domestic show in Sky's forthcoming drama slate that may represent its best bet for a breakout hit. World Production's Save Me is a tale of child abduction set in south-east london, created by and starring Lennie James.
It is not quite as unremittingly bleak as that synopsis sounds and could chime with Sky viewers. In among its dragons and US superheroes, domestic, working class shows such as Stella and Mount Pleasant deliver some of Sky's highest passion scores.
Harnessing that kind of passion on a different scale is the challenge for Sky.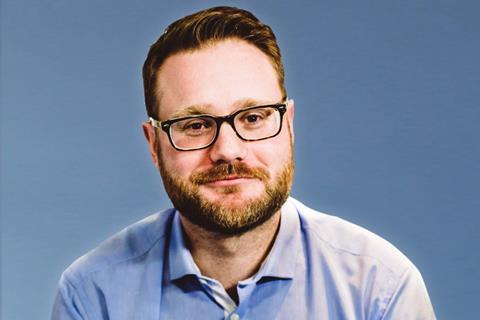 Chris Curtis is the editor of Broadcast