Platform is the right step for the PSBs, but the challenges are huge
I love Netflix's The Umbrella Academy. The X-Men-on-acid drama is an immersive high-cost, high-concept series that is worth my £7.99 a month on its own. It is far more valuable to me than the opportunity to rewatch eps of the (admittedly excellent) Luther, Unforgiven and Peep Show.
The context is that Britbox will launch in the second half of 2019 without a high-profile exclusive series. It will have the marketing weight of the UK's two biggest broadcasters behind it, but it won't have a show that acts as its calling card at launch, like Netflix's House Of Cards.
The buzz around Netflix six years ago could best be distilled to "You need to see House Of Cards, so you need to get Netflix".
There is definitely something appealing about offering subscribers every epic NHU series, or the opportunity to binge on Cracker and Prime Suspect, on top of a comprehensive catalogue of recent British telly after its catch-up window expires.
But at launch, Britbox's appeal will be based solely on things people will probably have already seen. Originations will come in year two, and ITV boss Carolyn McCall has ringfenced £25m in 2019 and £40m in 2020 to fund customer acquisition and content spend.
The latter figure is what BBC3 spends on content annually, and Britbox would dearly love to find its own Fleabag.
But in the grand scheme, it doesn't seem like a huge amount, particularly as it needs to cover second-window rights acquisitions as well as funding originals.
"Britbox's partners need to be perfectly aligned and will need to work damn hard to make it a success"
The BBC might be expected to contribute more in terms of catalogue depth than cash for originals (which would have to come from BBC Studios), so a decent estimate might be that Britbox has maybe a couple of original dramas of scale a year.
All this sounds like I'm pretty down on Britbox. I'm genuinely not. McCall has done a fantastic job galvanising ITV to seize what she knows is a diminishing opportunity to be a significant player in the SVoD space, and to get the BBC over the line as a partner. All the signs are that Ofcom will greenlight the service too.
For PSBs to ignore the SVoD explosion would be reckless and risk consigning them to the past. ITV research suggests 4 million UK households are likely to subscribe to a new SVOD service in the next three months and the PSBs need to push to the front of the queue, with Channels 4 and 5 jumping on board to add greater firepower.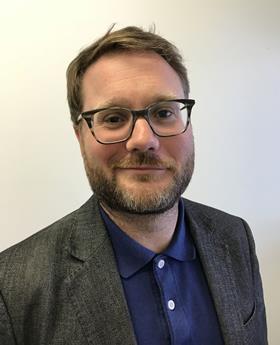 But the challenge is going to be enormous. Customers need to be educated, a brand needs to be built, rights need to be corralled away from rivals and acquired from suppliers, and more cash probably needs to be found for originals.
Britbox's partners need to be perfectly aligned and will need to work damn hard to make it a success. Let's hope they do.
Chris Curtis is the editor in chief of Broadcast