Our team pick their favourite TV highlights of the past 12 months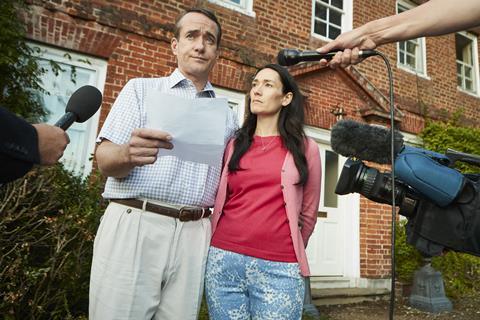 At the start of lockdown, when a potent mix of nursery closure, Zoom ineptitude and Covid confusion made life almost unbearable, Quiz was a beacon of light.
It was tense and silly, with wonderful performances that went beyond caricature or impression to round out the show's Major players (groan) – led by a sheepish and sweaty Matthew Macfadyen.
When so much drama is about solving brutal murders, here was a more joyous conundrum: did an upper middle-class nitwit really outsmart a TV juggernaut to the tune of a million quid?
In truth I don't care, and I suspect the masterful writer James Graham doesn't either. Instead, Quiz was a paean to uncertainty and a celebration of grey areas – it said something important about the quest for truth and 'right' answers and then pricked its own ego with jokes about Craig David and an ill-prepared glitter man.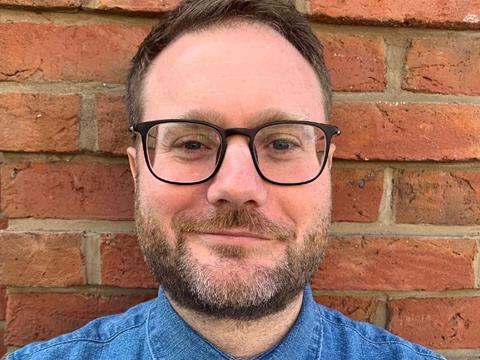 The show did gangbuster numbers for ITV and had a wonderfully meta feel – a stripped TV event about a stripped TV event. It had echoes of Channel 4's recent Jade doc too, harking back to an era that is both very familiar and somehow seems a lifetime ago.
There were more important shows on telly this year, but for three nights in April I shunned my Sky box and overlooked Netflix for an old-fashioned appointment to view. A linear delight.
Chris Curtis - editor in chief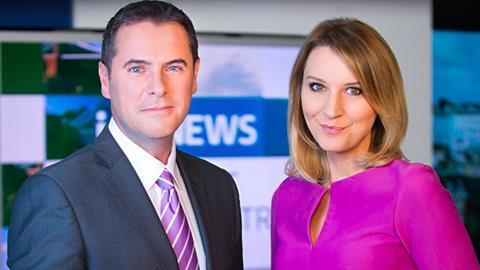 Local news
It's probably safe to say that Ted Sarandos isn't banging the table at Netflix's LA HQ at the moment, demanding: "Bring me that Brit local TV news".
Local TV news isn't sexy, it doesn't get binge-viewed, or win big at the Broadcast or BAFTA Awards. But in the year of a global pandemic, local TV news - from both the BBC and ITV - has played a critical role in helping to keep communities informed and connected about what's happening in their regions.
From the impact on local hospitals, schools and businesses, it's to the local news bulletins in the evenings on BB1 and ITV1 that millions of viewers turn to every day. And while the national news programmes, the 6pm or 10pn bulletins might be where we get the big name journalists and national issues it's in local news services that we can really see the DNA of public service broadcasting.
If the current government really wants to know what sets the public service broadcasters aside from the streamers of this world, then starting with the principles of news - and particularly local news - is a great place to begin that debate.
Local news audiences have also grown this year – with the BBC early evening local news bulletin achieving on average one million more viewers this year than last – with an average audience of 5.6m this year and ITV's also up from around 3.3m last year to 3.6m this year. Those are fantastic numbers to be achieving and show the pulling power of regional journalism and news.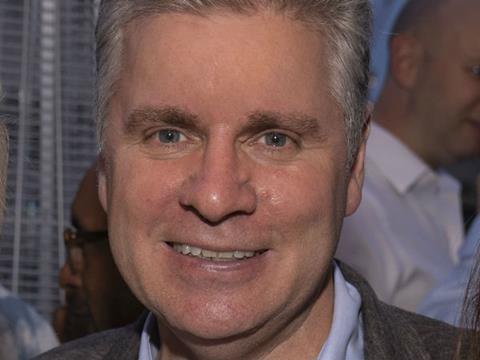 Sadly, local news is too often underappreciated by the broadcasters themselves. In July this year, the BBC announced cuts to 450 jobs in local and regional news services, then delaying some of those cuts because the teams were too busy (and too valuable) to get rid of during the pandemic.
So in a year where I might have picked from a wide range of shows – Dracula, Quiz, I May Destroy You, The Queen's Gambit, MasterChef or Escape to the Chateau - I'm going for the often overlooked stalwarts of public service broadcasting – the BBC and ITV local news bulletins, bringing us the news where we live.
Conor Dignam is the CEO of MBI, publisher of Broadcast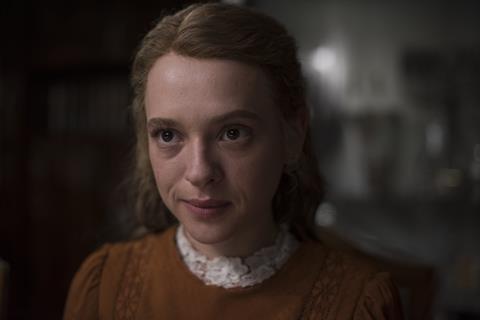 It was early lockdown I had just gotten over the utter chaos of watching seven straight hours of murder, drugs and an odd amount of polygamy in the underbelly of exotic animal zoo keeping… when I stumbled upon Unorthodox.
That mesmerising scene where 19-year-old Esty removes her wig revealing her beautiful bald head and swims out into the lake in Germany took me to a whole other place.
Shira Haas's performance as Etsy was phenomenal. The cinematography was stunning. The music made me want to cry every five minutes. And it was funny and romantic.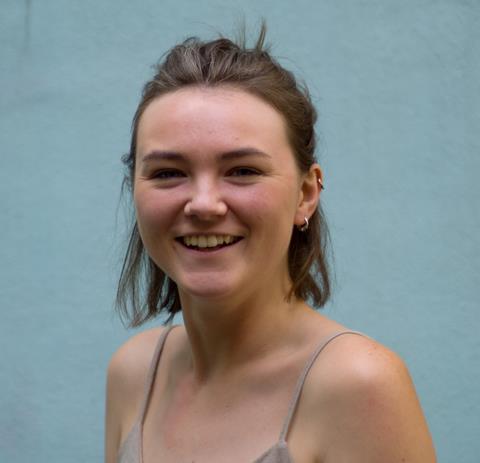 Watching the Etsy's runway journey was one of those times I felt genuinely appreciative of Netflix's commitment to non-English language programming. Not normally one for subtitles I got to spend four hours fully immersed without getting distracted by the 5pm daily briefings or someone trying to get me to join House Party.
As silly as it sounds, I really learnt something and had my eyes opened to a community I had never seen on screen and for that I'm very grateful.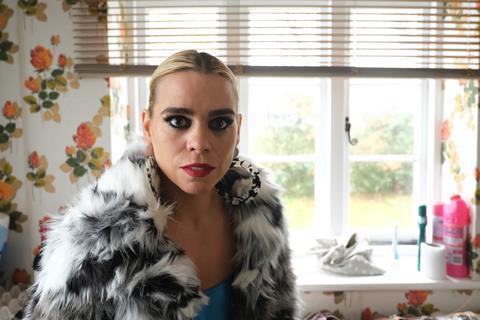 2020 has seen some of the definitive dramas penned by women: I May Destroy You and Normal People to name two often and rightfully namechecked.
But in August, Lucy Prebble and Billie Piper came together for the ingenious I Hate Suzie. As a continuous production it was fantastically arced, and it would not have been out of place as an eight-act play in the West End. It is unsurprising, given Prebble's playwrighting background, but sometimes theatre-like TV jars. This one most certainly did not.
Prebble's conceit to cover the central theme – the revelation and fallout of some leaked salacious photos – via the seven stages of grief was masterful, and Piper's portrayal of each of them was on the button. She could carry each of the scenes by herself; her internal monologues, facial tics and expressions as captivating as anything on screen this year.
Episode 4, besides the frustrated masturbation scene, also delivers the blink-and-you'll-miss-it self-reflexive: "I can't not be authentic. Even if I try, I'll end up being authentic."
The mix of sadness, humour, regret, hope, joy, relief, betrayal – things I expect we've all felt repeatedly this year – was measured supremely and delivered expertly by Piper and her supporting troupe of Leila Farzad, Daniel Ings, Nathaniel Martello-White and deaf, young newcomer Matthew Jordan-Caws.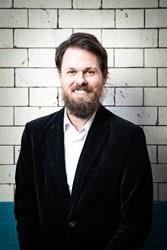 It shattered completely the misery that lockdown isolation brought. And to end, a line from Suzie's husband Cob, which would not be out of place from members of the media at a Covid-19 daily briefing from the PM and his cabinet.
"Did I say a true thing in this palace of c*nts?"
John Elmes - international editor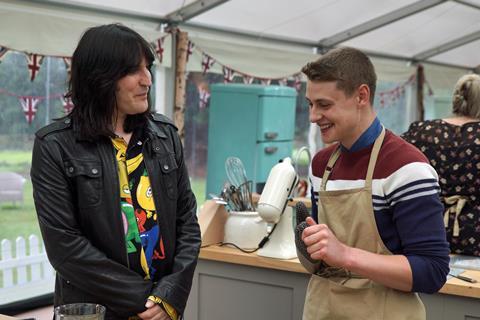 The Great British Bake Off
Love Productions for Channel 4
Developed in 2008, at the beginning of the last financial crisis, The Great British Bake Off feels like a show designed to comfort in hard times. Now in its eleventh series, Bake Off has once again proven just how crucial those light-hearted, comfort-shows really are.
By the time it returned in September, the bad news fatigue had really set in. Another lockdown loomed. And while those Covid-friendly zoom shows did a brilliant job of keeping TV ticking, there's only so many a person can take.
In what was a truly incredible effort, and saw over 120 people entering 'a self-contained biosphere' (a term we would never have dreamed of in 2019) to get the show over the line, Love Productions managed to deliver a sense of normality and fun that had me tuning in every week.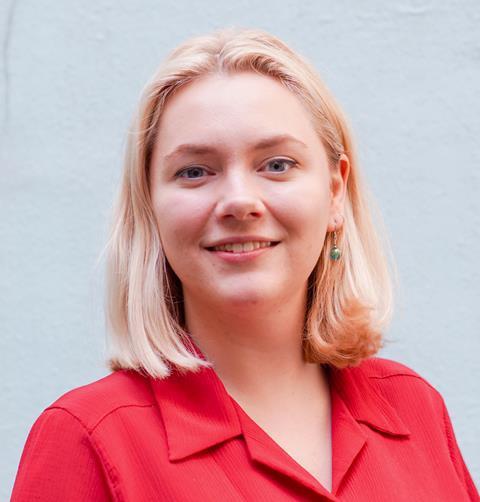 Matt Lucas did a sterling job taking over from Sandi Toksvig and all of the bakers were utterly charming. Additional props to whoever dreamed up the 'bake a cake that looks like a celebrity' showstopper task – thank you for that.
I also felt somewhat more invested this year, given the fact that I, like so many others, had plenty of time to perfect my own banana bread recipe in lockdown. Where do I sign up?
Heather Fallon - Broadcast Intelligence, media researcher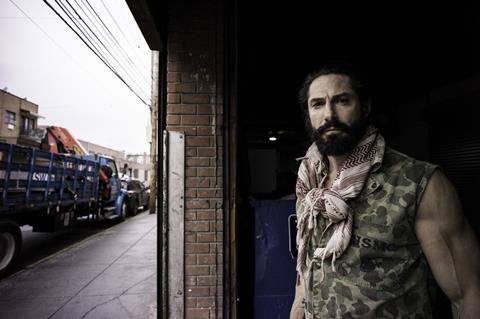 I approached this documentary series with some trepidation – was it going to be a long five hours, stretched Netflix-style thin? – but by the end I was left wanting more.
An amazing cast of characters including the droll Waleed Nesyif, serious and ultimately subversive Omar Mohammed and charismatic Ahmed Al-Basheer steer us through a comprehensive overview of the war and life under Isis., alongside an equally magnetic roster of Westerners.
The on-the-ground stories that emerge are gripping, supported by an incredible array of archive footage and provide an eye-opening counterpoint to the deftly structured macro-view.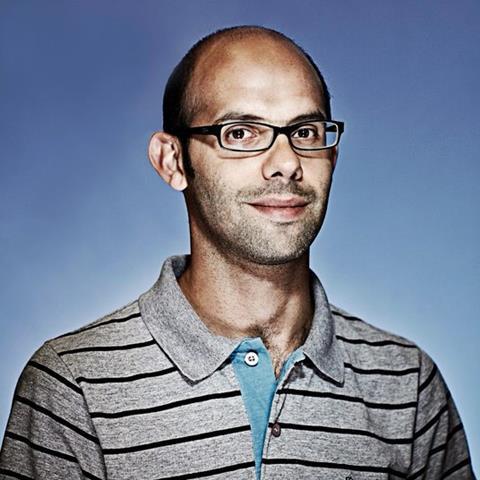 Director James Bluemel, who previously helmed Keo's Exodus: Journey to Europe and The Romanians Are Coming has a keen eye for the bleak humour that goes hand-in-hand with the life-threatening situations faced by his subjects and once again shows his adeptness providing some welcome moments of relief.
Unusually for a factual series, Once Upon A Time in Iraq was released via iPlayer in its entirety for viewers to binge and if the broadcasters' push towards 'boxset-style' on-demand programming continues to result in shows of this quality then they are onto a winner.
Alex Farber - deputy editor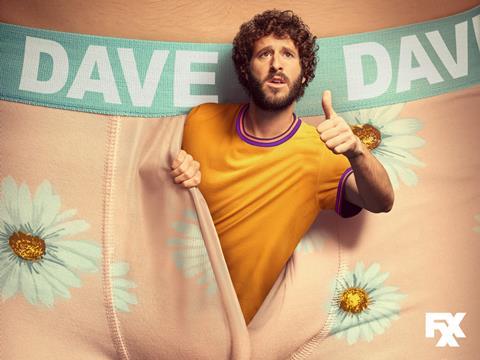 Much of this list will be populated with comedy or entertainment shows that distracted from an annus horribilis, but, although Dave may at first appear to fit this bill, it provides so much more than that.
Granted, the FX 10-parter is completely silly and hilarious, but it also contains poignancy in spades, touches on a gamut of contemporary issues and is highly experimental.
Acquired from FX by BBC2 and iPlayer earlier this year, Dave spotlights the real life experiences of co-creator and wannabe Jewish hip-hop artist Lil Dicky (real name David Burd), a complete narcissist.
The show is qualifying proof, if any was required, that the barriers between drama and comedy have almost completely fallen away.
In one breath the titular character makes jokes about his disfigured penis, while the next involves him consoling best friend and hype-man GaTa following a bipolar episode.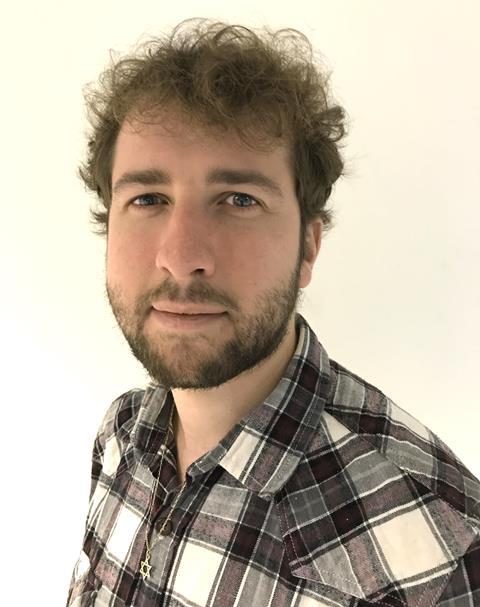 The latter is handled with total care in one of the best scenes of scripted TV I've witnessed in a long while, with barely a dry eye left in the house.
Scenes such as this one, along with a 10-minute fake YouTube video spotlighting Lil Dicky's prison experience, confirm Dave as one of the most exciting and forward-thinking shows out there.
Max Goldbart - senior reporter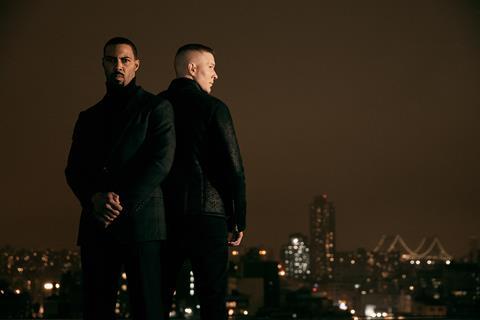 I avoided Power for years. After watching a few scenes of the first episode, I assumed it would be heavy on the sex scenes to hide thin and predictable storylines. But I was so wrong. It is heavy on the sex but the story quality outweighs it by the tonne!
With the pandemic forcing me to binge new shows, I succumbed to the recommendations of friends and gave the show another try. It took maybe a month to watch the whole show and become a fan of the Power universe.
What makes the show great is how it's filled with diverse characters in terms of race, class and culture. I was excited to delve into the history of the characters and watch them grow over time. I appreciated that their growth was pragmatic and didn't tie all lose ends in a happy bow.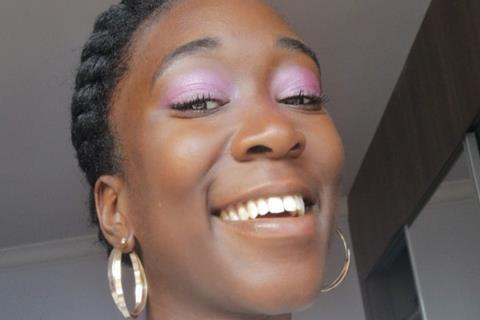 Power made me angry, sad and opiniated. When a certain supporting character died I was upset like he was an old friend! I am proud that a complex black family successfully commanded the show.
I thoroughly enjoyed the series and hope that programmes of this magnitude and diversity of cultures will be normalised more in the future.
Elizabeth McDonald - Broadcast Intelligence media researcher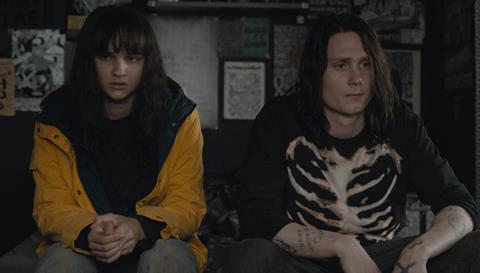 "This German-language Netflix drama had me hooked during the early months of lockdown.
It's not the most beautiful series to look at. Set in the bleak German town of Winden, in the shadow of a nuclear power plant, it certainly lives up to its title, with most of the action taking place in the woods at night, or beneath grey, overcast skies in pouring rain.
But having quickly binged the first two series, by the time the third dropped on 27 June, I was desperate to find out how the makers would resolve this convoluted story involving missing kids, time travel and mysterious characters hell bent on bringing about the apocalypse.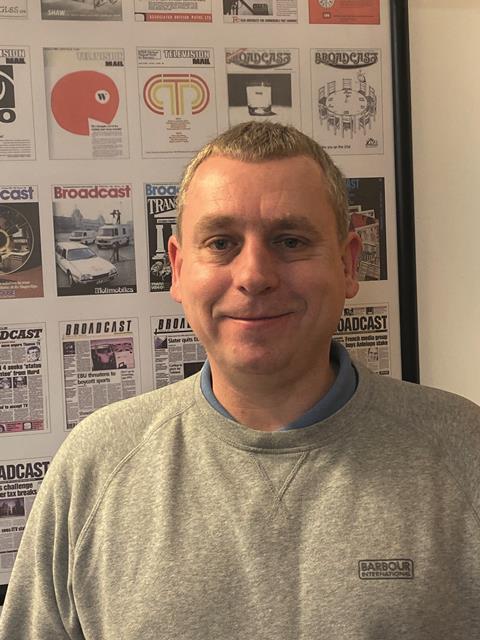 We had already been introduced to characters who turned out to be their own grandparent, their boyfriend's aunt or an older version of someone we had already met, before the third series upped the ante by throwing alternate worlds into the mix. But somehow, the makers managed to tie up every loose end of this at times baffling story in a dramatic and unpredictable finale. It was a satisfying conclusion to a unique and mind-bending series."
Dominic Needham - production editor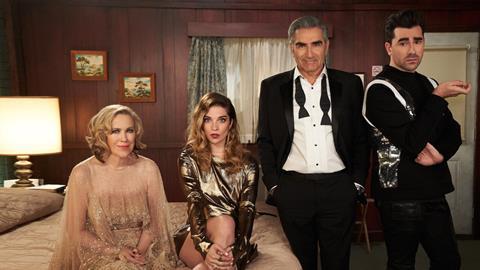 Schitt's Creek
Anonymous Content, Not a Real Company Productions, CBC, Pop Media Group for CBC
Mid-way through the first lockdown I hit a mental block, particularly regarding TV and film. I suddenly barely had the attention span or emotional capacity to watch anything that even hinted at anything dark. (I have since seen Normal People and I May Destroy You, don't worry.)
Horrifically late to the game, during this period I discovered Schitt's Creek and decided to give it a go instead of my usual nightly re-watch of Brooklyn-99 and completely fell in love with it.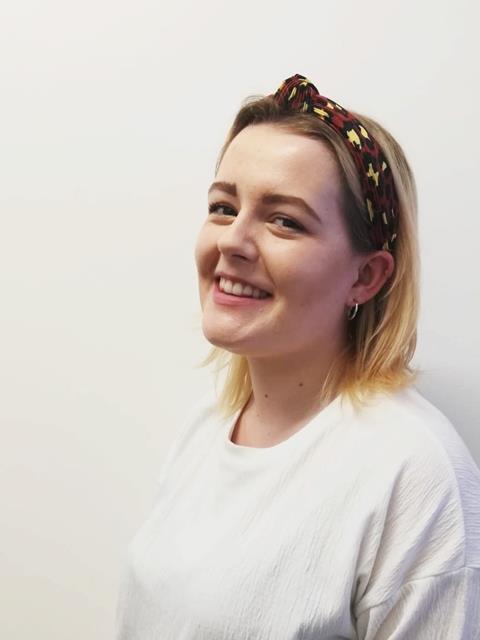 As heart-warming and emotional as it is funny, Dan Levy's creation lands with equal amounts of over-the-top chaos and sincerity. An ode to family and love, it offered me all the emotions I wanted in all the right places.
A few weeks, and six series later, my ability to process emotion returned and I will admit that I got a bit teary watching the series finale and saying goodbye to the characters and town that got me through lockdown.
Alice Redman - Broadcast Intelligence media researcher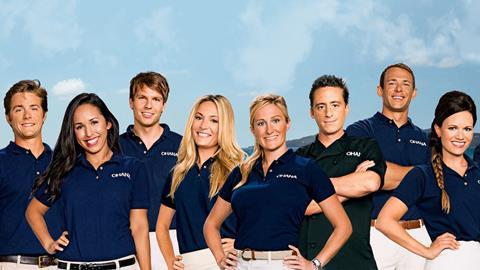 Below Deck
51 Minds Entertainment, Endemol for Netflix/Hayu
Outside everything was on fire. Everyone was ill and angry. Inside, Below Deck gave me and my wife a dose of pre-2020 normality we craved.
It's probably a bit glib to pick a mid-2010s American reality show about privileged westerners on superyachts arguing over the quality of the ironing or getting drunk on the job for my show of the year when so much important television was broadcasted.
But adapting homelife to encompass work and downtime, I needed a lift. In Below Deck (initially through Netflix, later a free Hayu trial), I found that hit of brilliant nonsense.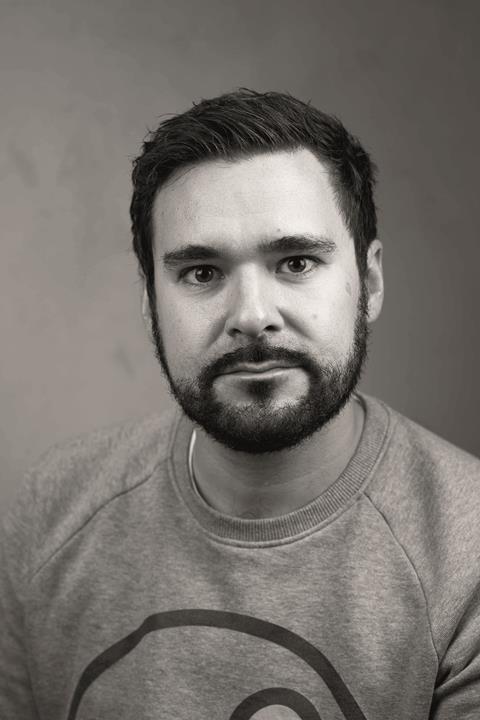 Give me those incredible, sunshiney locations, give me useless deckhands and frustrated boatswains and give me series after series of Captain Lee, the father figure of reality TV whose pearls of wisdom somehow feel like they're directed at you. Give me the Below Deck memes that ruled WhatsApp.
Special mention goes to the post-production team, whose subtitling of drunken arguments and over-sauced yacht guests is genuine comedy brilliance. Give those folk Emmys.
In a year of solid gold terribleness, I found my solace in sea, sun and Captain Lee's furious one-liners. "I'm as mad as a pissed-on chicken," he'd say. And me, Cap, and me.
Jesse Whittock - Insight editor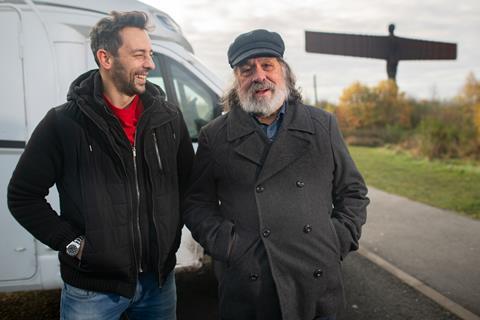 It's fair to say that television has played a big part in helping to get myself and many others through this most difficult year. Spending so much time at home has allowed me to watch more TV than normal and picking one particular highlight is very difficult.
So, let me start by giving many notable mentions. In no particular order, thank you to I May Destroy You, White House Farm, Tiger King, Des, McMillions, Jack Whitehall's Sporting Nation, This Country, Once Upon a Time in Iraq, Race Across the World, Small Axe and Crackerjack. You helped make 2020 much more bearable.
But as I look out of my office bedroom window at the bleak, Tier 4, grey December skies, I think back to the spring and a programme that made me laugh, provided comfort and made me feel I was with old friends.
Usually, nothing makes my heart sink lower than the sight of another celebrity travelogue on the screen, but this sedate campervan trip with The Royle Family stars Ricky Tomlinson and Ralf Little around the north of England was a pleasant joy.
If you haven't seen it, then you missed out on discovering the delights of several northern outposts including Blackpool, York, Leeds, Carlisle and Newcastle. There were more bad jokes than you will read in your Christmas crackers and many Brian Blessed impressions. Many, many Brian Blessed impressions.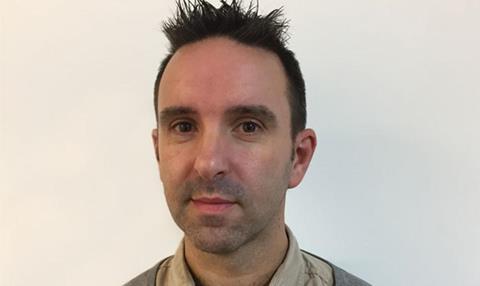 While Ricky regularly referenced stories of working-class Liverpool life, Ralf got stuck into the nostalgia theme, recalling the pair's days on set of The Royle Family more than 20 years previous.
Any unknowledgeable viewer would have been forgiven for believing that the pair enjoyed a father and son relationship in real life, such was their warm onscreen chemistry. It was a delight and very comforting.
Paul Weatherley - online content editor