Resources are already available to tackle this problem, writes Seetha Kumar
As one of the first signatories to the Coalition for Change, ScreenSkills is 100 per cent behind the new moves to improve the lot of freelancers by stamping out bullying.
A code of conduct for commissioners and indies to abide by could be a huge step forward in terms of eliminating harassment and bullying behaviours, and codifying what should be common sense and fair play – but somehow isn't obvious to some people.
That is why we created a simple e-learning module. Available for free on the ScreenSkills website, it is targeted at helping people to recognise and address bullying and harassment behaviours – in others but perhaps also in themselves. So, there is action that everyone – whether industry executive or floor runner – can take now.
The module is short (we estimate it takes 30 minutes) and is built on the principles and zero tolerance guidelines developed with organisations across film, television and games industries by the BFI and BAFTA in 2018.
Those who have taken it over the summer have described it as a good reminder that everyone can take responsibility for respecting each other at work and creating a more friendly and understanding working environment. One participant told us they wished they had known of the simple steps the training outlines when they were being bullied themselves. The feedback suggests it can be revelatory.
For us, this is part of the drive to professionalise the industry, alongside the training we offer in leadership and management, including good practice in human resources and an understanding of the unconscious biases that can be involved in recruitment or managing staff effectively.
It is brilliant that there is to be unified industry action on bullying and harassment and Zai Bennett from Sky and Richard Watsham of UKTV are to be applauded in agreeing to establish a sub-group, with Pact, to explore further action.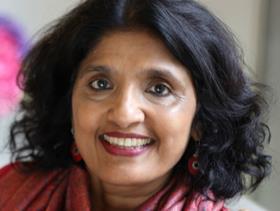 But let's not just leave it to the working group. Covid has highlighted challenges and behaviours that everyone in the industry agrees need to be addressed. All of us need to step up to make progress and we can all take small steps today. Take the ScreenSkills tackling harassment and bullying at work online learning for starters, and play your own part in delivering the change we all want to see.
Seetha Kumar is cheif executive of ScreenSkills