Hard-hit self-employed workers bemoan lack of government support as fresh crisis looms
When a report by Oxford Economics in June predicted the TV and film sector faced 100,000 job cuts and a "cultural catastrophe" due to Covid-19, it sent shockwaves through the industry, particularly among freelancers.
Yet by the start of October, Pact estimated that around 70% of productions had restarted, and logic suggested that meant the majority of freelancers were back at work.
But, like a Line Of Duty plot, many think another twist is coming, with Claire Mundell, creative director of The Cry producer Synchronicity Films, telling the Scottish parliament this month that the pandemic has been "devastating" for the freelance community, and that many had "not earned a penny for six months".
"That will change the shape of the talent base here – some people will leave the industry, because no one wants to be exposed to that level of risk again," she said.
"As we head towards the possibility of another lockdown, there's a feeling of uncertainty among the community about what that means for them"
James Taylor, Viva La PD
There are no updated unemployment figures from researchers or any major broadcasting organisations, but a straw poll of members of the producer and director group Viva La PD, conducted for Broadcast, shows that while many are now working, few opportunities are expected in the near future.
Viva La PD spokesman and senior producer/series director James Taylor says: "We know from when the pandemic first hit that freelancers were particularly badly affected by the stop in production, and there are still those who are feeling the effects of that now.
"Many had no income for months and were excluded from government support as well. As we head towards the possibility of another lockdown, there's a feeling of uncertainty among the community about what that means for them."
COVID MADE ME REFLECT
Kate Hebden-Brittain, freelance edit producer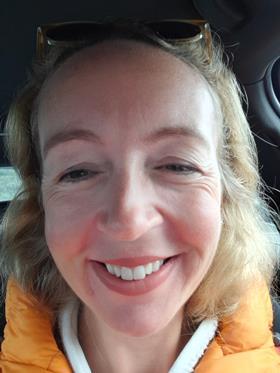 The edit producer got 'long Covid' in March, having just finished working on Discovery documentary Mysteries Of The Abandoned.
"I've been unable to work during this time but the positive is that it's given me time to reflect on my career," says Hebden-Brittain. "I've worked for 17 years as a TV producer all over the world with hardly any time off, but was lucky to receive the self-employment grant, which has kept me afloat for the past six months. A lot of my friends have fallen through the gaps."
She is now feeling better and was encouraged to return to work by a flexible working webinar held by The Talent Manager and Share My Telly Job.
"Their support was invaluable to show there's a way to get back into the workplace that's manageable with the illness and its unpredictability," she says.
She is now working on Strawberry Blond TV's The Great British Dig for More 4.
Of the 86 freelancers who took part in the Viva La PD survey, all but 10 are currently in work. However, the majority (56%) do not have another job lined up.
Taylor says: "The current situation is unusual and disconcerting and I share the concerns of those who don't know if they're going to have a job in a month or two, even if on paper they do.
"January is a notoriously quiet time. If we're in another lockdown, does that mean it's going to be worse than usual in the new year? If so, I don't know how freelancers will survive."
Another organisation at the coalface is freelance crew sourcing site The Talent Manager, which represents around 100,000 freelancers and 3,000 companies. According to managing director Matt Born, in September there were 570 jobs posted, compared with 512 last year. October traffic looks similarly busy, up approximately 25% from 2019.
He says the majority of jobs are found by companies actively searching The Talent Manager for people, rather than listing job vacancies, but the volume posted "is a useful indicator".
However, Born harbours concerns that the uplift could be temporary due to the pent-up demand for production.
He adds: "Certainly there was a substantial fall off in work over the lockdown months – with the volume of job postings down about half. On the other hand, companies were still doing a lot of searching – using the downtime to headhunt talent they wanted to work with in anticipation of production picking up again."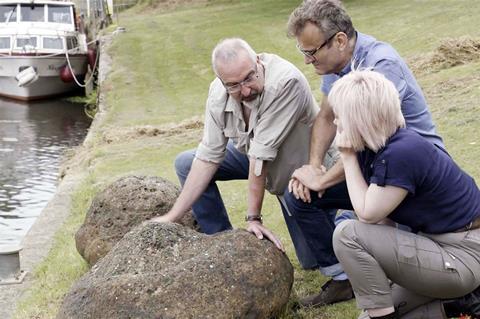 Now with the bulk of productions up and running, he has noticed that although big shows are recruiting, the smaller projects or pick-ups are not as prevalent.
A decline in rates was initially touted as a major concern following lockdown, but most freelancers say their pay levels are holding up.
One reveals they were contracted to work on a big show that needed an episode turned around quickly, with some staff working over their contracted hours, until 2am. "To get a production out of the door, [indies] realise they can't quibble over what they pay," the individual says. "There's a sense of desperation."
Born says while most companies are behaving responsibly, the pandemic sped up plans to launch a rate checker on The Talent Manager. The anonymous information collated shows that rates are about the same as they were before the national lockdown.
"We have had one case of a company offering a below-standard rate for a senior producer," says Born. "It wasn't completely outside the realms of acceptability but it was 10-15% below what would normally be paid. We've been able to go back to the company and ask it to review either the rate or their job spec – or revert back to its commissioner."
"There are crew members who have not earned a penny for six months. Some will leave the industry, because no one wants to be exposed to that level of risk again"
Claire Mundell, Synchronicity Films
One of the factors keeping rates up is "a sense of not enough people", says Louise Patel, freelance producer/director and founder of the freelancer community website Share My Telly Job.
Although training bodies and organisations such as ScreenSkills are setting up initiatives to bring in more talent, Patel fears that the pandemic will have put youngsters off joining the sector.
"The problems that were there before Covid – not nurturing talent and taking the time to train and support people – are going to bite the industry on the bottom," she says. "There's a lot of chat about how working practices are going to change, but there's simply no time to do that now."
"The problem is that producers and broadcasters now have to rely on people they know who can turn shows around quickly – so the people who need nurturing aren't going to get called."
It's an issue raised by another freelancer, who says there simply isn't time to hunt for new talent, despite broadcaster requests for more diverse crews and transparent recruitment practices.
One key question is the extent to which the government is prepared to provide financial support for freelancers unable to work as fresh restrictions and local lockdowns are introduced.
Because of the industry's unusual employment methods, many people fell through the cracks of the Job Retention Scheme and Self-Employment Income Support.
"There are still many creative freelancers who continue to be excluded from government support measures"
Caroline Norbury, Creative Industries Federation
Caroline Norbury, chief executive of the Creative Industries Federation, which commissioned the Oxford Economics report, says it is vital that there is equal support for those who are self-employed and those on payroll.
"The creative sector is built on its freelance workforce," she adds. "Although the extension of the Self Employment Income Support Scheme is welcome, we know that there are still many creative freelancers who continue to be excluded from government support measures.
"One in three creative practitioners is self-employed. That's more than 600,000 people across the UK, from screenwriters to actors, to lighting technicians, camera operators and set designers."
Uncertain times
The combination of the production paralysis and the way the industry is structured has pushed some to the brink. One freelancer, who wishes to remain anonymous, is a single parent who finished a job just before lockdown.
Her young child could not be looked after by a nursery or relatives so she was unable to find work – but due to being on maternity leave, she received just a third of her usual income from the government's support scheme.
I LOST MY SENSE OF IDENTITY
Adnan Ahmed, freelance director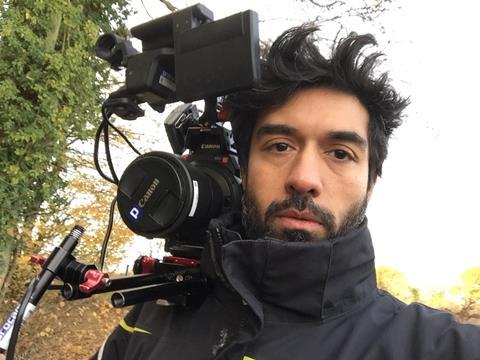 The doc series director's work stopped in early March and he "became one of the thousands of freelancers left looking down the barrel of no work, wondering where the money was going to come from".
Ahmed was luckier than some, however, because his fiancée was in a full-time job. "Many friends were struggling financially and emotionally. I have realised how broken the industry feels because for the first time we are having these honest conversations about how much we all earn, and how we operate as 'companies'."
Despite having had hostile-environment training, nothing had prepared Adnan for being out of work. "I was losing my sense of identity and my mental health was suffering, but it had already been affected by years of what has gone on in the industry in terms of the long hours we have to work and various other situations," he recalls.
A contact was able to get him some work at Al Jazeera and he is now back working full time on ITV's Wall to Wall series Long Lost Family: Born Without A Trace.
Having been "on the edge financially, I just about pulled it back", she says, after securing work on a major series at the end of the summer. However, with filming scheduled to take place in an area now under local lockdown, her contract may be terminated earlier than expected.
"Over winter, we're not going to be able to film outside, so it's looking precarious," she tells Broadcast. "If you lose your job, there's no severance pay or notice period if it's due to Covid, so I would get 20% of this really low amount and would be better off on Universal Credit. It's not good. The main thing that would help me right now is a staff job."
Money is key, says freelance entertainment executive producer and former Comedy Central commissioning editor Chris Curley, who attributes the situation to the reduced advertising money broadcasters received under lockdown.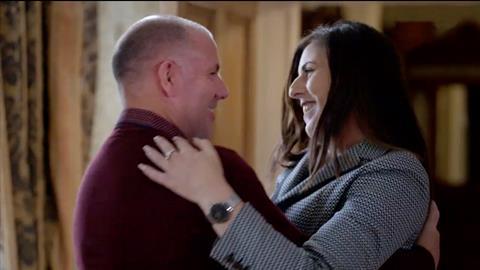 Spend is understood to be returning, but he still paints a bleak picture in the short term. "It's a slug-fest for freelancers at the moment," he says. "If you don't have a job by November, it's [going to be] really tough. As production schedules are squeezed, so people will be expected to work for longer."
"As a researcher in 2000, I was paid £550 a week in unscripted. Researchers in London are barely on that now. Is that going to keep and attract the best and brightest, let alone encourage and increase long-overdue greater representation?"
In mid-October, the Organisation for Economic Co-operation and Development released a report forecasting the UK's unemployment rate would be 5.3% this year, down from a more pessimistic previous estimate of 10.4%.
But with talk of 'circuit breakers', local lockdowns and calls for more drastic nationwide measures in some quarters, freelancers will remain rightly nervous about their prospects – even if their 2021 diaries are starting to fill up.