Bravely embracing new creative freedom is the only way to thrive
I had a rush of nostalgia the other day when discussing Quiz, the forthcoming ITV drama from Left Bank Pictures and James Graham, about the coughing major's attempts to hoodwink Who Wants To Be A Millionaire?.
It all seems so unlikely: a three-part series about a quiz show scandal from almost 20 years ago; the recreation of the old ITV offices, adorned by the yellow and blue lower-case logo, out at Park Royal in West London; and Michael Sheen as Chris Tarrant and Aisling Bea as Claudia Rosencrantz.
The mind boggles, not least because AMC is on board as a co-producer – the channel of Mad Men, The Walking Dead and Breaking Bad.
The PSBs have a history of turning rather quirky, distinctly British stories into dramas, but bringing on board a major co-producer to turn the show into a high-end international series feels emblematic of the unprecedented creative freedom that the industry now enjoys.
Similarly, a few years ago it would have been unlikely that two feature docs would sit among Channel 4's most-watched shows of the year. Yet Leaving Neverland has been outperformed only by Celebrity Bake Off in 2019, and Three Identical Strangers – a significantly less high-profile film – is next in line if you strip out returning series, spin-offs and acquisitions.
And that's before factoring in All 4 viewing, where you would expect those titles to overperform.
Having just come out of a summer in which Love Island helped ITV2 to win at 9pm for weeks on end, it feels as though much of the TV industry's conventional wisdom seems to no longer apply. That's scary and liberating in equal measure.
"As the competition intensifies, it is incumbent on the sector to shrug off the old rules of slot, genre, duration and tone"
As we head to the Edinburgh TV Festival, there's likely to be much debate about if and how traditional broadcasters can survive in the face of the second wave of the streaming revolution. Yet the sector's prospects seem positive: producers have never had so many options to find a home for a genuinely diverse slate of stories, and broadcasters need to revel in having fewer constraints.
Some of the old ways of working are creaking – I'm convinced the industry spends too much time, energy and money creating bread-and-butter hours to fill traditional linear schedules – but as the competition intensifies, it is incumbent on the sector to shrug off the old rules of slot, genre, duration and tone.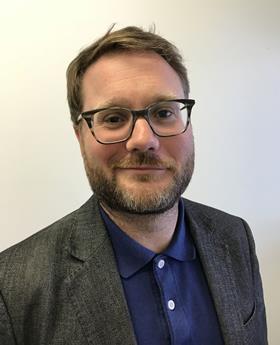 Co-pro cash continues to slosh around, meaning the UK isn't getting left behind in the financial stakes to the extent that many feared, so the challenge is to be as brave and bold as possible. If a horrific nuclear disaster more than 30 years ago can provide one of the shows of the year (Chernobyl), then all bets are off. Let's hope the sector can truly embrace the opportunity.
Chris Curtis is the editor in chief of Broadcast