MacTaggart lecture lays down gauntlet for industry to make good on diversity pledges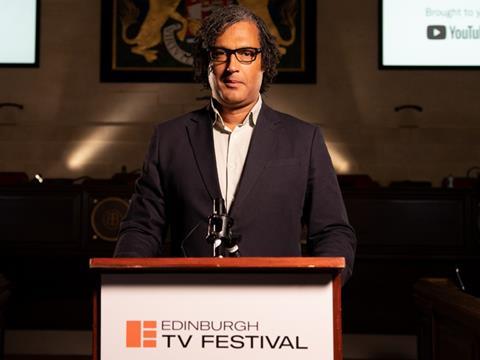 There was a genuine sense of the industry coming together at this year's Edinburgh TV Festival – which is ironic, given that we were all sat behind laptops rather than packed into The George.
The global pandemic may have denied David Olusoga a deserved standing ovation for his outstanding MacTaggart lecture, but it couldn't stop his speech setting the agenda for the remainder of the festival.
I've written before about the gulf between all the promises of action on diversity and the scepticism from communities that have been under-represented that anything will alter.
Those doubts will take a lot to assuage, but Olusoga, Kevin Lygo and Fatima Salaria were among the figures to express optimism, and the ITV programming supremo summing up the tone of the festival well, saying he had not heard the promise to improve the industry's record on diversity "so loudly and so consistently before", adding: "Everyone is taking responsibility at every level, from producers and commissioners, to put diversity front of mind on every decision."
An important element of this is the public commitments on the part of our industry's leaders that things will change, demonstrably and soon. Each of the channel controllers has made statements to that effect (albeit of different types and strategies) and will be personally responsible for their implementation.
FX shows the way
That is a promising position from which to make change and John Landgraf from US network FX concluded the festival with examples of what is possible, flagging the "correlation between doing the right thing around gender and racial equity and quality of programming".
Non-white male directors will helm 63% of FX's productions in 2021, compared to 15% five years ago. Landgraf acknowledged that he had been ashamed of that earlier performance, noting his channel had been very poor and the wider Hollywood TV industry rotten before action was taken.
The UK is going through a similar moment of clarity. It should have come sooner, and that it didn't should be a source of shame. However, the work to correct under-representation, particularly off-camera, is beginning in greater earnest than before.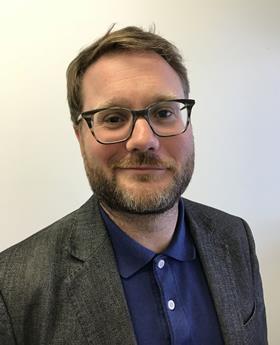 Landgraf and FX have eschewed directors with previous experience of premium dramas and comedies in favour of talent working in theatre or on more middle-of-the-road shows to increase diversity. "It turns out they were hiding in plain sight," he said.
The UK industry now needs to ensure its eyes are wide open too.
Chris Curtis is editor in chief of Broadcast