PSBs must balance reinvention with programming principles
The lines have been drawn in the war between the PSBs and the global streamers – and young viewers are populating the battlefield.
At Freeview's Outside the Box event this week, senior execs discussed whether young audiences are drifting inexorably away from traditional broadcasters or are still in play if those channels adapt their strategies.
Former Sky chief operating officer Mike Darcey sounded the alarm, flagging that the threat to the PSBs is greater from the streamers than it ever was from Sky.
The latter was an expensive, expanded alternative to free-to-air TV, but one that was broadly comparable to its predecessor. By contrast, the growing raft of SVoD services are cheaper alternatives to traditional TV in the digital space where young viewers are most comfortable.
Of course, there are plenty of examples of traditional shows attracting significant young audiences – and not just perennial choice Love Island. Wherever you stand on the debate about Channel 4's The Circle, the best part of 500,000 16-34s (some 40% of its audience) is a prize worth fighting for, and Celebrity Hunted (pictured above) is quietly delivering double that to great effect.
"How close to the PSBs' content mix will the global streamers get?"
All3Media chief executive Jane Turton also flagged that relatively unsexy shows such as Coronation Street and Hollyoaks deliver significant young audiences, in a genre (soap opera) that the streamers are unlikely to touch.
A key question about the streamers' ambitions in the UK is precisely this: how close to PSBs will they get in terms of content mix? They have expanded beyond high-end drama to elbow into fact ent, in particular.
Netflix is going hard on cooking shows and is understood to have ordered at least three dating formats recently – doesn't that sound like familiar TV territory?
And if the streamers are edging towards the PSBs' content, the reverse is true when it comes to delivery. Through a mixture of an extended iPlayer window, the new C4 terms of trade and the imminent launch of BritBox, PSBs are making their content available online for longer, in a way that young audiences expect.
But beyond that, it is too simplistic to make generalisations about what young viewers will or will not watch. After extensive research, ITV has launched bite-sized youth-skewing news service The Rundown to great effect, achieving 4 million views in its first month.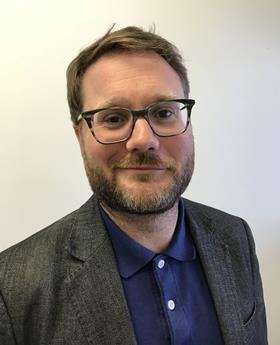 At the same time, C4 has reached stellar young audiences with Leaving Neverland, a four-hour masterclass in traditional documentary-making.
Alex Mahon told Outside the Box her ambition is to transform C4 more quickly into a digital-first organisation – but that doesn't mean abandoning the principles of PSB content that have served the UK market so well.
Chris Curtis is the editor in chief of Broadcast