To mark International Women's Day, Broadcast Intelligence spoke to commissioners and creatives about efforts to improve TV's gender equality
The theme of International Women's Day 2019 is #balanceforbetter - and with broadcasters pushing for diversity both on- and off-screen, female commissioners are doing their bit to push for balance.
At ITV, comedy controller Saskia Schuster is addressing gender imbalance through her Comedy 50:50 database after taking a look at ITV's comedy output and realising that, while onscreen talent numbers were representative, behind the camera it was a different story.
The scheme provides a database of female writers available for all producers not dependent on which broadcaster these are working for, but also has several other benefits.
Schuster, for example, provides advice to producers on how to get female writers onto productions more naturally, and she organises networking events.
The commissioner has also built into her commissioning terms that productions need to demonstrate they are actively trying for a 50/50 split within their writing teams.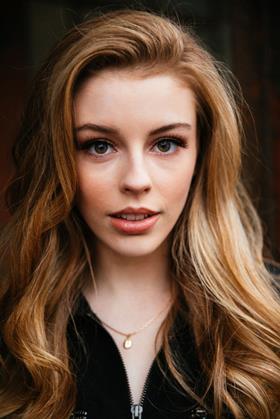 "It's not about box-ticking, it's about trying to change a culture," she says, explaining that her position as a commissioner gives her the opportunity to create change. "Without the weight of ITV, I wouldn't be able to make this change quite so quickly."
At the BBC, head of children's content Cheryl Taylor is also looking to put more female talent on screen.
In a recent commissioning briefing, Taylor highlighted a distinct lack of female entertainers and female comediennes pitched as attached talent, and has made this a priority in entertainment commissioning for both CBBC and Cbeebies.
BBC Studios' recent commission The Amelia Gething Complex from BBC Studios was a direct response to this need, after producers saw Amelia Gething's lip-synching and comedy videos on YouTube.
To learn more about Broadcast Intelligence and its Commissioner Index listing the needs of 350+ commissioners, click here
Supportive atmosphere
Channel 4 commissioning editor for arts, topical and history Shaminder Nahal commissioned recent single doc 100 Vaginas (main picture). The programme used an entirely female crew to bring a very female subject to the prime 10pm slot. This doc consolidated to 1.4m (9.1% share), making it Channel 4's biggest documentary in this slot since March 2018.
Nahal told Jenny Ash, the doc's director, to do exactly what she wanted with the subject matter and to be as creative as she could. The commissioner has championed a "bold, loud, different programme that allowed women to talk about their bodies in a totally open and unfettered way".
Working under the supportive atmosphere created by Nahal, Ash said she felt as if it was the beginning of an era of commissioners championing female filmmakers at C4 in a way they hadn't before.
Nahal says that although the broadcaster has always championed diversity they are now "pushing to work with more female directors and looking for ways to make that happen".
The commissioner says she is "actively looking for brilliant women to work with, whether artists, directors, writers, thinkers or presenters". Of course, she remains interested in hearing from men - and other gender identifications too - as "a range of voices is so important".
Mentoring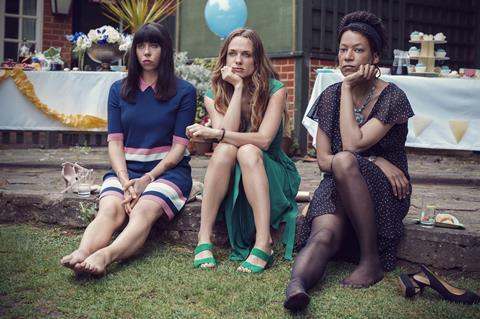 Commissioners are also championing women through mentoring.
UKTV deputy director of commissioning and head of factual and factual entertainment Hilary Rosen has both formally and informally mentored women beginning their careers and also those returning to work after maternity leave.
"A lot of women feel self-conscious talking about their ambition," Rosen says. "If you commit to helping more young women, and help them visualise the path to success that's a helpful and practical way of trying to improve the industry."
Rosen has specifically ensured a scheduled meeting for all UKTV productions for producers and commissioners to discuss diversity and aim towards equal representation on- and off-screen. "We've all got a responsibility to create change," she says. "It's something we all take very seriously."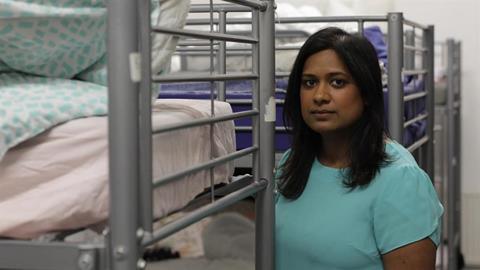 At Broadcast Intelligence's commissioner breakfast last month, C4 Dispatches commissioning editor Louisa Compton told the audience she wants Dispatches on-screen talent to be 50% female.
When the audience applauded in support, she added: "It shouldn't be a big thing, should it?"
Commissioners across all broadcasters, and not only female ones, are addressing a consideration of gender and representation in a multitude of ways.
From mentoring and setting up schemes to promoting diverse talent and subject matter on screen, commissioners are using their positions at broadcasters to help address the #balanceforbetter
For more information on the commissioning strategies of the above-mentioned commissioners and others across all genders and broadcasters, visit Broadcast Intelligence
To request a demo of the platform, click here