Companies that show they appreciate work-life balance will be more successful in attracting the best talent, says recruitment expert Dermot Casey
A survey conducted by CIPD (Charted Institute of Personnel and Development) found that more than half of companies stopped hiring completely during the pandemic and, while there was some saving grace for the broadcast industry as demand for news coverage skyrocketed, the overall outlook was still pretty bleak.
But, as the new year rolled around, green shoots of life started to reappear.
Development got underway at Sky Studios Elstree, a £400m film and TV studio set to create 2,000 jobs, Channel 4 set a date for the opening of its new HQ in Leeds, and Sunset Studios in LA announced that it had bought a 91-acre site in Hertfordshire that will become a world-class film and TV studios, creating up to 4,500 jobs. Elsewhere, Surrey's Shepperton Studios struck a deal with Netflix and Pinewood forged a partnership with Disney – a raft of projects on a scale not previously seen.
The global companies funding this investment into production facilities were obviously feeling positive about the future of broadcast in the UK and we, as specialist industry recruiters, felt this positivity too.
While it was clear it would take a while for these new sites and expansions to take shape, we could see a number of the large projects and productions that had originally been postponed by the pandemic were back on the agenda. The industry was showing signs of getting back on its feet, but we noticed a few key things had changed:
"Organisations are currently working on creating a diverse, dynamic and inclusive workforce that accurately reflects their audience"
Technology and its advancements have come on in leaps and bounds in the past year and we've seen this reflected in role requirements. Clients are now looking for people who can work with cutting-edge technologies like software skills (SaaS), AI and Machine Learning, Virtualisation, IoT, 5G and immersive media content.
Organisations are currently working on creating a diverse, dynamic and inclusive workforce that accurately reflects their audience. The rise in remote working has also meant candidates aren't as constrained by their location, available time and family commitments as they once were, further widening the talent pool.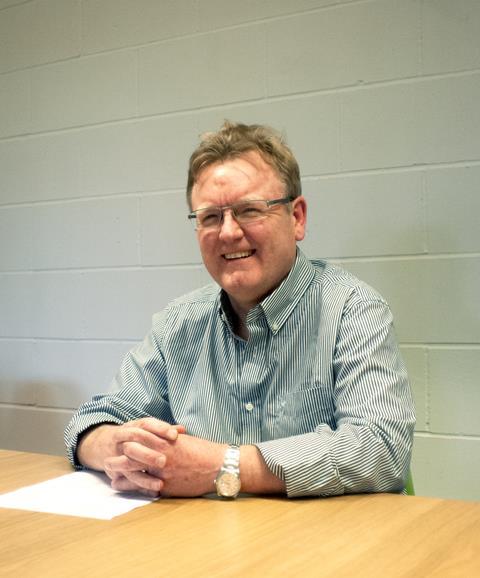 We've also seen an uplift in companies looking for more people with hybrid skills, who can support complex works structures and integrated workflows while remaining agile and able to be onboarded swiftly, rapidly adding value to their team.
The past 18 months have given many people time to upskill themselves, revaluate their career path and consider what's important to them. Things like job satisfaction, financial stability and work-life balance have risen to the top of candidates' priorities when considering a new role. Organisations that can show they appreciate this will be more successful when attracting the very best people – something we believe will only get more valuable over the next few years.
The industry is on the up again, and competition for candidates is starting to intensify, meaning there has never been a better time for broadcasting and media to invest in building a great workforce.
Dermot Casey is managing director of EMS Personnel, a specialist recruitment company for the technical, operational and creative areas of the broadcast industry.