The Covid pandemic and BLM movement have galvanised the industry to reassess how freelance crew are hired and try to create a more level playing field
It's not what you know, it's who you know' is an adage that has largely summed up the industry's approach to recruitment for too long.
The freelancer-dominated sector has struggled to formalise recruitment practices in line with other industries, exacerbated by unpaid internships, low-paid entry positions and the speed at which shows crew up, requiring execs to be heavily reliant on their contacts books.
But the landscape is changing as the Covid-19 pandemic and Black Lives Matter movement combine to force a rethink as to how people find work and climb the ladder.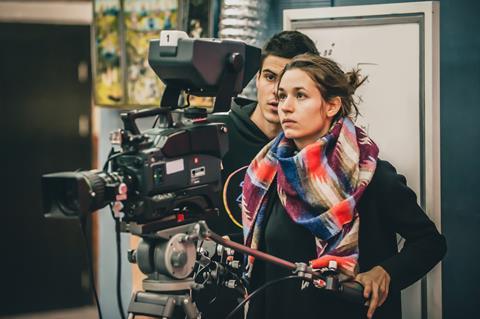 One area where progress is being made is in formalising the way in which people land jobs. Broadcast has spoken to several recruitment experts, who identify time pressure, nepotism and a skills crisis as the issues that need to be overcome.
Bella Lambourne, HR and operations director at Banijay, says Zoom has helped standardise recruitment practices and level the playing field for candidates. "It automatically formalises meetings, compared with the 'come in for a coffee and a chat' approach," she explains. "Interviewers are more likely to stick to a set of questions – they are thinking less about chemistry and are more focused on skills."
Lambourne works closely with Remarkable and Tiger Aspect owner Banijay's 10-strong talent management team, who are "constantly reminding their labels to work to the job specs" rather than being led by individuals' CVs.
ITV Studios head of production and talent Jacqui Doyle says virtual interviews, assessment days and networking events have "increased access for candidates regionally", while remote editing also opens up opportunities to attract fresh talent.
ITVS applies "principles of fair selection" when crewing up: being transparent with opportunities, reaching out to diverse communities and selecting against objective criteria.
Lambourne and Doyle's remarks chime with a ScreenSkills survey last month, in which half of respondents said remote working would help with the industry's nations and regions push.
That research found that the ways of working instituted by the pandemic will mean employers hire from a "wider geographical pool", and the likes of Channel 4 chief executive Alex Mahon have recently spoken about calling a halt to the industry's 'closed-shop' culture.
ScreenSkills chief executive Seetha Kumar has been focused on improving and democratising recruitment practices since the pandemic began – but appreciates there are barriers.
"People are doing lots of thinking, but the complexity of programming makes it difficult," she says. "You cannot deliver big, complex shows such as I'm A Celebrity… or high-end dramas if you don't employ a large chunk of people who are familiar with the ambition required."
Kumar wants the industry to take a holistic approach to recruitment, taking advantage of initiatives such as the Unscripted TV Skills Fund, under which 0.25% of every unscripted show's budget will be siphoned off for training.
Talent bunfight
Time pressure is also cited as a major issue by several interviewees. Once greenlit, shows are often rushed into production and those with recruitment responsibility can struggle to carve out time to seek diverse candidates or promising people with less experience.
Lambourne points out that three or four heads of department are often responsible for decisions to hire hundreds of people, leading to "systemic issues".
The push to alter hiring practices is also coming at a challenging time as the pandemic results in squeezed budgets and a bottleneck of shows entering production.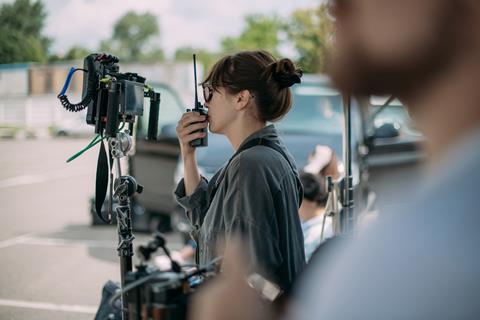 Many of those Broadcast spoke to point to an intense battle for talent, especially in high-end genres. They identify a skills crisis affecting senior roles, with ScreenSkills estimating 16% of freelancers have left the industry since the pandemic started. One source who speaks to a multitude of high-end TV producers says many have concerns that they may have to delay productions because they are unable to crew up.
Kumar adds: "Shows are more ambitious than ever, so where previously you may have needed a handful of accountants, you now need many more. The production hiatus means there was a lag and now indies are catching up. This is not a quick fix."
The crisis has also led to wage inflation, Lambourne says. Significant SVoD tariffs are pushing up pay for senior execs, which is having a knock-on effect across all broadcasters, hitting indie margins. Databases such as The Talent Manager and Talent Bases are crucial to crewing up. Talent Manager founders Sarah Lee and Matt Born report a 72% increase in companies searching for freelance talent on their platform over the past year.
Many talent managers were furloughed during the early stages of the pandemic, according to Lee, who says they used this time to start building up lists of up-and-coming talent.
Lee and Born are in the process of teaching commissioners how to use the portal, hoping that this can instil positive change. Driven by BBC creative diversity director June Sarpong, commissioners on BBC2 shows are being trained up on Talent Manager via a pilot that could be rolled out to all of the corporation's commissioning teams.
"It's all well and good when commissioners introduce 'no diversity, no commission' policies, but it can be hard for indies to meet their criteria," says Lee. "June has realised that engaging with commissioners around recruitment encourages them to work more closely with indies."
Another option when indies are scouring for talent is Facebook. Benetta Adamson is one of the admins behind Facebook jobs group People in TV, which launched almost a decade ago. It now has more than 100,000 members across several groups, has democratised the recruitment process and allows freelancers to see what's on offer at any given time, with opportunities posted frequently.
"It's all well and good when commissioners introduce 'no diversity, no commission' policies, but it can be hard for indies to meet their criteria"
Sarah Lee, The Talent Manager
However, one freelancer, who preferred to remain anonymous, criticised the groups for removing people too readily and accused them of only allowing people into the groups if they already know someone in them. Adamson says both these issues have been addressed. The admins have become less "trigger happy" in terms of removing people for transgressing rules and the "need to know someone" approach has been revised.
Despite the emergence of the group, Adamson says, the pace of change across the industry has been too slow. "It's still incredibly competitive, and privilege buys you accelerated access, while success at entry level is hugely enhanced by the ability of an individual to fund their early years."
Extending representation
As broadcasters push to resolve legacy diversity issues behind the camera, groups such as Dandi, Mama Youth and Deaf and Disabled People in TV (DDPTV) are helping to boost representation in terms of ethnicity, class and disability, while the likes of Share My Telly Job are helping indies embrace modern working methods (see box, below).
DDPTV founder Caroline O'Neill says she is advising indies in areas such as sticking to job specs and accessibility. Disabled freelancers' CVs tend to be less decorated than those of non-disabled people due to historical inequalities, and indies often require freelancers to be able to drive.
"Driving lessons cost money so that can lock out people from a lower socio-economic background as well as disabled people," says O'Neill. "We are also talking a lot about improving accessibility on set. It's embarrassing if a disabled researcher turns up and can't get past the front desk."
Meanwhile, TriForce Creative Network's Dandi consultancy arm is working with 64 production companies. Operations director Minnie Ayres says producers are desperate to find the best diverse talent, especially black and Asian freelancers, after last summer's Black Lives Matter protests.
"The majority of people of colour are working right now," adds Ayres. "All broadcasters are trying to hit targets but are struggling as they move further up the ranks. Historically, diverse people haven't been given these opportunities at higher levels."
Adamson and Lambourne also flag the requirement for credits as an issue that is shutting out diverse talent and people from the nations and regions.
"It blunts creativity and has a real effect on supply and demand if those crewing up for a makeover show require staff to have, say, five credits in the same genre," explains Adamson.
Lambourne points out that talent from outside of London also tend to have fewer credits but often are greater "all-rounders" than London talent, as they are more likely to have worked across multiple genres.
Dandi advocates the "stepping up" process, advising indies to spend time mentoring diverse talent if they're being promoted rapidly.
Mentoring is crucial, says freelance exec producer Sunshine Jackson Underhill, who penned a well-received op-ed piece – 'Why TV must learn to manage properly' – for broadcastnow.co.uk last year.
She urges industry entrants to reach out to more senior execs for mentoring and says the burden is on experienced freelancers to help. "My concern is that if freelancers are unsupported and under-mentored, then only the ones with thick skins can withstand the pressure," she adds.
"The more we pull together, the more people from all backgrounds can navigate the industry and we can stop tomorrow's change-makers from falling through the cracks"
Seetha Kumar, ScreenSkills
Jackson Underhill cites Pulse Films' Sky Atlantic drama Gangs Of London as an example of best-in-class mentoring.
Alongside formal mentoring, Women in Film and TV chief executive Katie Bailiff recently floated another tactic: the introduction of mandatory exit interviews for freelancers.
Banijay has been discussing how best to institute the practice, says Lambourne, and is considering asking staff to complete an online form at the end of all productions, with the opportunity to request a face-to-face meeting.
Following a year of "seismic change", Kumar says, progress will take time, despite growing ambitions. "If we can build on some of the lessons learned through this pandemic and come up with common principles then we can move forward," she says.
"The more we pull together, the more people from all backgrounds can navigate the industry and we can stop tomorrow's changemakers from falling through the cracks."
FLEXIBLE WORKING COMES TO THE FORE
Share My Telly Job communications manager and co-director Nat Grant says interest in flexible working has grown under lockdown.
Freelancers with children, people struggling with mental health issues and disabled people are among those keen to embrace flexible working, she says, while Covid-19 has caused a change of lifestyle for many.
A recent report by the government-backed Behavioural Insights Team and insurance firm Zurich found that women are 20% more likely to apply for a senior role if the job ad specifically cites flexible hours.
Grant, edit producer on Towie and The Circle, urges commissioners and indies to be more open to flexible arrangements. "TV likes to think of itself as a progressive, liberal industry, but can be very archaic in terms of the way it employs people and expects them to work," she tells Broadcast. "Having conversations early on about flexibility is really effective."
There has been some movement, she says, citing several recent examples of freelancers being allowed to job share, which also helps with the nations and regions push, as people from different parts of the country can be handed roles remotely on London shows, shared with an exec in the capital.