Indies complain of being caught in 'invidious' position over sky high premiums
Pregnant actors and off-screen talent are being dropped from projects by indies due to insurance issues, Broadcast can reveal.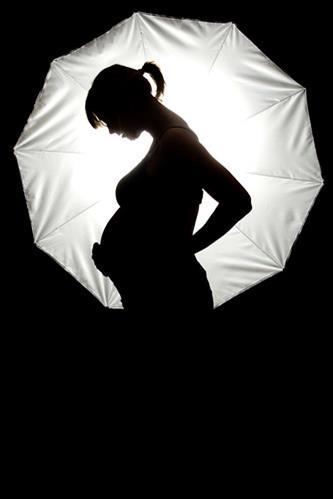 Broadcast has been alerted to instances of at least five women in the last two-to-three years, who have reported that they were hired to work on shows, only to be dropped after disclosing that they were pregnant.
Three of the cases concern female actors who were recast, after being told that producers' inability to secure insurance was part of the reason they lost their jobs.
One is currently seeking legal and union advice after being cast, disclosing she was pregnant and had previously had a miscarriage, and then recast after the indie told her it was unable to obtain insurance for her.
Based on the information Broadcast has it is unclear whether indies are unable to find insurance altogether, or whether the cost of available premiums are so exorbitant as to make them untenable.
Broadcast has also been made aware of an incident involving a director who was in the early stages of pregnancy, engaged in a project and then similarly dropped after the indie said it was unable to secure insurance.
An insurance broker said they were unaware of any examples of indies being refused cover for pregnant staff and indicated that the cost of insurance is based on the level of risk, with higher premiums for those deemed most likely to require a pay-out.
Max Rumney, deputy chief executive of Pact, who has been alerted to two of the cases by indies, said that producers are being caught up in an "invidious" position by insurers charging exorbitant premiums to secure cover for pregnant women.
He said that the knock-on effect is that insurers are indirectly exerting too much control over hiring practices and fears that the situation has worsened since the pandemic as they become increasingly cautious, extending to affect those with pre-existing health conditions.
"Insurers don't seem to show much latitude on this," he told Broadcast. "The industry wants to be inclusive of pregnant women but it's the insurers effectively deciding who works on a show."
Rumney is concerned that women are declining to disclose their pregnancies due to fear of losing work, leaving indies liable to cover any costs if they suffer any complications.
One source with knowledge of the situation said those working in mid-level roles are the ones suffering, with indies prepared to pay high premiums to secure top talent.
The situation has emerged as Strike actor Antonia Kinlay, who briefly appeared in the 2018 adaptation of Bronte Film and TV's BBC1 drama, has won an £11,000 payout due to pregnancy discrimination.
Kinlay's role was recast after she became pregnant because producers concluded there was a "genuine occupational requirement" for her character not to be visibly pregnant. A Bronte spokeswoman said it would welcome "clearer guidance around occupational requirement" and the indie is to appeal the tribunal's decision.
Peaky Blinders star Charlotte Riley, who last year founded childcare facility The WonderWorks, said the pandemic has largely improved the situation for pregnant women in the screen industries, however.
"We have seen greater flexibility and this has proved that flexible working and job sharing can be done," she told Broadcast.
"Employers need to support women through some of the toughest times in their working and personal lives and continue to do so as they become mothers if they're to retain talent and keep the industry thriving."
The issue has shades of Broadcast's 2019 investigation into intrusive insurance forms, which were branded "sexist and intrusive".