Deals, partnerships and new models on the cards across industry
I can barely remember an Edinburgh where there was such stability around the biggest creative roles in British TV – so it's just as well there are plenty of structural challenges to get stuck into, as we all head to the festival.
"Who's going to get the job?" is the usual refrain from The Pentland to The George, as execs debate whichever prominent vacancy is open.

A year ago, it was who would replace Jay Hunt at Channel 4 – and no one was talking about Ian Katz. Eight months into his tenure, the former Newsnight editor is slowly putting together his team, trying to put his stamp on the broadcaster and shrugging off the scepticism that greeted his appointment.
With the four BBC controllers firmly ensconced, and Messrs Lygo and Frow delivering confidence and consistency to the ITV and C5 schedules, there is more attention on companies changing ownership and refreshing their strategy.
UKTV is a joint venture with two co-owners who both want full control – Discovery by going it alone, and the BBC most likely with a terrestrial partner helping to fund the acquisition.
The status quo is an awkward compromise that seems unlikely to last, but deals require both a willing buyer and a willing seller, and at the moment neither party wants to be the latter.
Sky, already an industry giant, is set to be acquired by either Disney or Comcast, with both players eyeing its 20 million-plus subscribers and the increasingly attractive Now TV platform, which would give the new owner the opportunity to push its content direct to consumers across Europe.
Those two themes – PSB partnership and the march of direct to consumer – dovetail with ITV's recent strategy update.
Reading between the lines, its desire to provide its audiences with 'more than TV' is a with-or-without-you challenge to the BBC.
"The BBC has traditionally been very wary of being involved in a subscription product"
The commercial broadcaster knows it needs to offer audiences more than a range of linear channels and 30-day catch-up online, and it recognises that, in the new world order, its biggest traditional rival could be its most compelling partner. But the broadcaster won't wait forever and could yet go it alone.
The BBC has traditionally been very wary of being involved in a subscription product, for fear it will undermine the essence of a universal licence fee. So getting into bed to create a supercharged, commercial British VoD service – whatever the business model – would require real bravery.
But the industry is moving fast around the UK's traditional broadcasters and they may need to be bold to keep up. Hopefully there'll be plenty of bravery on show in Edinburgh.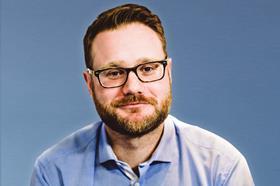 Chris Curtis is the editor of Broadcast