It is predicted to grow by almost five million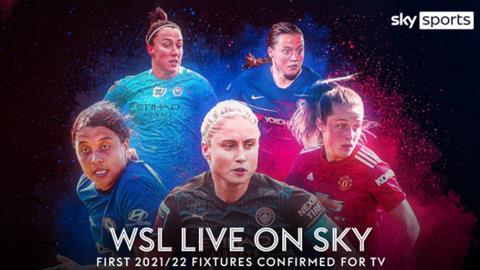 The broadcast audience for women's sport is set to reach a record 51.1 million in the UK in 2021, according to a report from Futures Sport.
This figure is a large increase on the Covid-affected 27.3 million achieved during 2020, and almost five million more than the former record of 46.8 million from 2019 - when the last Women's World Cup was held.
A promising sign from the research, which was conducted on behalf of the Women's Sport Trust, is that it claims this growth has been driven by competitions that are held annually, rather than major international events. The launch of The Hundred and the Women's Super League's new broadcast deal with Sky Sports and the BBC are mentioned as driving factors in the audience size. Although it is likely that the Tokyo 2020 Olympics and Paralympics have also significantly helped.
It also mentioned that gender parity is being achieved on both new and established events, such as the Olympics, Wimbledon, and The Hundred. For Wimbledon, 80 men's singles matches and 77 women's singles matches were shown across BBC1 and BBC2, and in The Hundred 47% of total live coverage hours across BBC and Sky were dedicated to the women's game.
Meanwhile, the WSL's broadcast deal has already brought in 7.87m new viewers this season, and 89% of viewers who have watched the WSL on BBC and / or Sky had not watched any WSL coverage on BT Sport in the previous four seasons.
However, the report did point to the need to build greater habit and repeat viewership, with 45% of the women's Hundred audience watching more than once, compared to 55% for the men's. The same figures for the WSL and Premier League are 33% and 87% respectively.
Tammy Parlour, CEO and co-founder of the Women's Sport Trust, said: "We've always known the positive impact global events like the Olympics, Paralympics and Wimbledon have on gender parity of both coverage and viewership.
"However it is great to see the change that's happening as other women's sporting events start to gain traction. This trend now needs to become a habit so they keep coming back on a regular basis and build greater emotional connections with the leading female teams and athletes.
"With major global events in 2022 like the Women's Cricket World Cup, events for women's rugby union and rugby league, and the Women's Euros, alongside growing domestic properties like the Women's Super League and The Hundred, we hope that women's sport can build on the momentum it has generated this year and attract new commercial partners to take advantage of the opportunity to achieve purpose and profit."