CEO of Rakuten DX, Olivier Alluis, takes us through the opportunities and potential pitfalls ahead in 2021.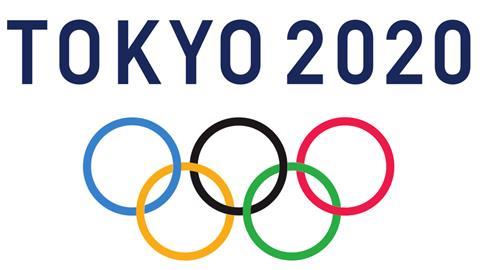 Whether you're a sports fan or not, 2021 is a business opportunity that is simply too big to miss. If you think about it, we're squeezing two years' worth of sporting events into one – you could call it The Great Compression.
Three of 2020's marquee events – the Tokyo Summer Olympic and Paralympic Games, Euro 2020 and the Ryder Cup – are being added to 2021's existing sporting calendar of The Ashes Series, the British and Irish Lions Tour to South Africa, and the ICC Men's T20 World Cup. And of course, this is on top of the annual tennis Grand Slams, golf majors, rugby internationals, F1 season and footballing showpiece events like the UEFA Champions League. And it's the same in the entertainment world where live music, theatre and the arts will all be playing "catch up" as soon as it's safe to do so.
There are other reasons to be optimistic too – virtual events of all types have proved a success in the last twelve months, whilst the role of sport as an agent for positive change continues to grow across the spectrum, from schools to social issues. And greater personalisation and direct interaction between brands and audiences has put fans right at the heart of the action.
HOW TO WIN THE GAME
Clearly, there is much at stake in 2021. But how do we ensure we win the game?
With so many headline attractions providing a light at the end of the COVID-19 tunnel, the brands, organisations and broadcasters that offer the public the best experiences will emerge victorious – those that fail to adapt will be knocked to the canvas and may never find their feet again. As disruption within our physical world continues, we are urging all businesses to make the right digital decisions now. Forget the old ways, they're gone. The decisions you make today will determine whether or not you end up on the podium at the end of this action-packed sporting year. Against a backdrop of uncertainty, digital provides a guaranteed solution.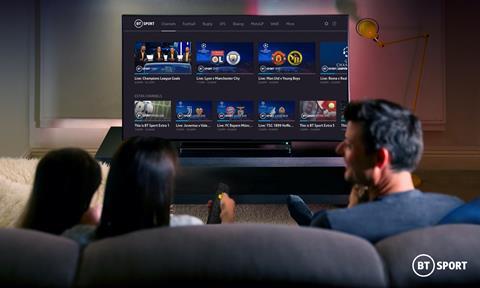 A recent industry report revealed that global spend across iOS and Google Play Store was on track to reach $112 billion in 2020, a jump of 25% year on year. But we are in the business of looking forward, not back. What's coming next? The short answer is that in the next few years an estimated 500 million new applications will be created as companies seek to grow and nurture their businesses through digital platforms.
With a glittering array of flagship events ahead of us in 2021, brands, organisations and broadcasters in sport and entertainment need to think differently without crowds or 100% audience attention – they need to think digitally and mobile first about ticketing, merchandising and broadcasting rights. If fans can't go to the match or the event, both brand and broadcaster need to create new channels and mobile solutions to engage. For today. But more importantly, for tomorrow. Because the disruption you can't see is a bigger threat than the disruption you can.
INVEST TO SUCCEED
Creating an application is an investment. Not only in terms of finance, but in terms of time and effort. To succeed, you need to transform the way you act and interact with all your stakeholders, particularly the public. The traditional business model of sports sponsorship is fading fast and all companies who operate in the sector need to find new ways to monetise their core proposition, which often means partnering with others.
And whilst there are no certainties in sport, one thing is for sure – if you're not engaging with your fans in the most effective way, creating membership and creating loyalty, then somebody else will be. It is for this reason that, even in the current economic climate, investing in digital experiences is now a "must-have" not a "nice-to-have". In 2021, digital is your central midfielder, maybe even your captain.
FULL SCREEN AHEAD
Let's consider broadcast in more detail. Across Europe, over-the-top subscription sports streaming platforms such as DAZN continue to flourish and other big brands are joining the broadcast party, for example, Amazon Prime Video now shares Premier League live coverage with Sky Sports and BT Sport. Against a backdrop of a global pandemic, viewing figures are impressive.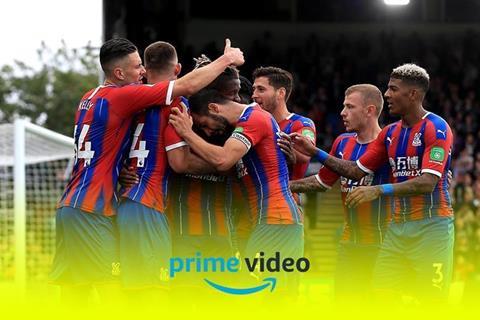 But the COVID-19 situation has also given club channels and fan-led platforms the opportunity to shine and offer a different perspective on the beautiful game with alternative, pay-what-you-like ways to interact with matches. On the club scene, FC Barcelona recently became the first sports team in the world to reach 10 million subscribers on YouTube – the official Juventus YouTube channel has over 3 million subscribers, and Paris Saint-Germain are not far behind them.
Fans are increasingly having a say too – a good example is Arsenal's "For the Fans, by the Fans" YouTube channel AFTV which has attracted 1.3 million subscribers by offering live in-match punditry featuring "super fans" who receive a fee to take part. Having started life as a Manchester United fanzine distributed outside Old Trafford, the United We Stand YouTube channel now boasts almost 3 million followers worldwide, and Liverpool fan site The Anfield Wrap showed they were happy to team up with official sponsors Nike in a recent community partnership. Fans are increasingly turning podcasts from hobbies to full-time jobs, as demonstrated by the recently launched Crystal Palace platform HLTCO. The game is changing.
In the US, the NBA has made a splash with their new tech-fuelled virtual fan experience which offers 300 fans the opportunity to appear on giant video boards courtside and get closer to the action. And WWE launched ThunderDome, an immersive experience which gives fans an allocated call time to go ringside and watch its headline events in real-time. Wherever you look, rights holders across the world of sport are assessing their own digital futures and edging closer to media house territory.
Players are getting in on the act too. England and Manchester City forward Raheem Sterling set up his own YouTube channel last year whilst team-mate Kevin De Bruyne and AC Milan striker Zlatan Ibrahimović are regular streamers on Twitch.
And then of course, there's the small matter of TikTok, the fastest growing media platform on the planet. According to the Financial Times, TikTok reached a billion users faster than any other social media application. At the heart of its success is the ability for users to create their own customised experiences. Clubs, players and rights holders can't get enough of it and as we turn to our smartphones in droves, the engagement battleground will only get fiercer and more diverse.
It's going to be fascinating to see how this digital evolution unfolds in a year of sport like no other. The podium awaits the brands and organisations who are brave enough to embrace their digital transformation journey through innovative tech partnerships that can augment the fan experience. For those who don't, 2021 could be the start of a long dark road ahead.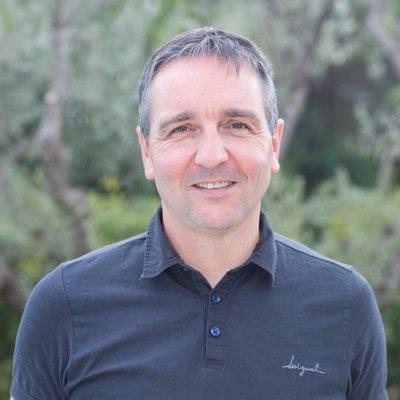 Olivier Alluis is CEO of Rakuten DX, the digital app and content specialists