Director Tim Wardle reflects on a six-year journey to turn the best story he'd ever heard into a record-breaking documentary feature
Three Identical Strangers, Channel 4
Production company Raw TV
TX 9pm, Thursday 28 February, C4
Length 100 minutes
Executive producers Adam Hawkins; Tom Barry; Dimitri Doganis (Raw); Amy Entelis; Courtney Sexton; Sara Ramsden (Doc Society)
Producer/developer Grace Hughes-Hallett
Producer Becky Read
Director Tim Wardle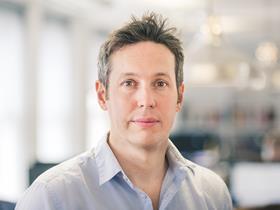 Tim Wardle
Director
It was a story that sounded too good to be true.
In 2013, producer Grace Hughes-Hallett turned up at Raw with an incredible tale about triplet brothers who had been separated at birth and raised by three adoptive families, completely unaware of each other's existence until they reunited by chance in New York in 1980 at the age of 19. And this was only the beginning of Grace's extraordinary pitch.
Having worked in docs development for two decades, I have a healthy cynicism when it comes to ideas and hyperbole. I couldn't believe I'd never heard of the story, or that no-one had made a film about it before.
Crucially, it had multiple layers beneath its tabloid top line, exploring universal themes of identity and family. I instantly realised that if true, it was the single best documentary narrative I'd ever heard.
Raw and Channel 4 agreed to develop the story, and Grace and I began an epic four-year process of persuading the brothers at the heart of the narrative to take part in the film. We set about raising the funding to make it into a feature.
At the start, I had no intention of directing but as the years passed, the story's pull became irresistible. The budget was set to be almost 10 times anything I'd directed previously, but thankfully Raw and C4 – partners on my previous film, One Killer Punch – agreed to back me.
I'm convinced our inexperience, and our desire to prove ourselves, became a crucial part of what made this film a success.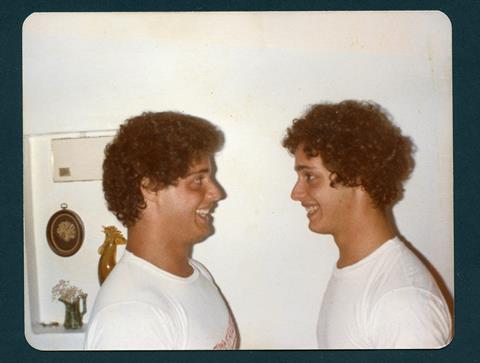 After a frustrating two years of near-misses with UK feature doc funders, who felt the story wasn't commercial enough, and struggled with the uncertainty of the ongoing narrative – we turned to the US, and instantly found the perfect partners in CNN Films (Blackfish, RBG). They joined C4 as majority funders, with the Sundance Institute and Wellcome Trust also contributing.
Funding in place, a small team of filmmakers set to work. Apart from executive producer Dimitri Doganis, who produced Raw's The Imposter, and the director of photography Tim Cragg, everyone was a feature doc virgin. I'm convinced our inexperience, and our desire to prove ourselves, became a crucial part of what made this film a success.
Producer Becky Read has a passion for current affairs and was drawn to the story by the injustice and secrecy surrounding the brothers' separation. From day one, she launched a relentless investigation to get to the truth, uncovering documents, characters and conspiracies that had eluded Pulitzer-winning journalists for decades.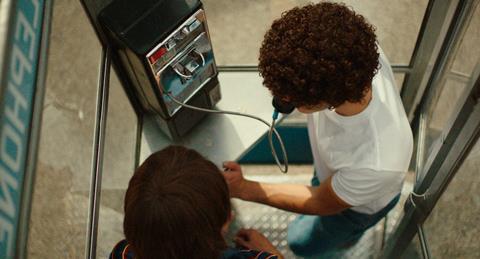 Becky's investigative sensibilities complemented my focus on storytelling and emotion. Directing the film felt like the culmination of everything I've learned from many years in TV docs, watching incredible filmmakers like Brian Hill, Morgan Matthews, Jessie Versluys, Nick Holt and Bart Layton.
Limited POV
I wanted to use the full range of documentary techniques. Actuality, interview reconstruction, archive – whatever was necessary to drive the story.
The key editorial decision I made was to limit the film's POV to that of the triplet brothers. Information withheld from them would be withheld from the audience until the brothers discovered it – we should be in the triplets' shoes, experiencing the rollercoaster twists of their story as they did.
Pulling together the complex threads of the brothers' lives and the conspiracy that engulfed them over six decades was an enormous challenge.
Perhaps the best decision I made on the entire project was hiring editor Michael Harte, who I first met on ITV series Heathrow: Britain's Busiest Airport. An unassuming, softly spoken Irishman, Harte is one of the most creative, incisive (and fastest!) editors working in documentary today.
Most big feature docs spend eight to 12 months in the edit. Michael cut the entire film in 18 weeks – a staggering achievement.
Word of mouth
In January 2018, Three Identical Strangers premiered at the Sundance Film Festival. Most of the production team flew out to Utah with minimal expectations, other than to see if we could go snowboarding between screenings.
Director Darren Aronofsky then tweeted about the film and everything went totally bonkers. It ended up winning Sundance's Storytelling Award and was picked up by distributor Neon (I, Tonya; Vox Lux).
The film opened in June 2018 in just four US cinemas, but word of mouth was strong and the box office started to grow. It ended up taking $12.3m in the US alone, making it one of the most successful feature docs of all time – more than Man on Wire ($3m) and Amy ($8.5m) combined. It picked up PGA, ACE, MPSE and BAFTA nominations, and winning the DGA.
More importantly, it has had a hugely positive impact on the triplet brothers' lives, bringing them closer together after years of estrangement. And, incredibly, at least one set of twins – who were separated by the same adoption agency over 50 years ago – have reunited after watching the film.