How the veteran presenter is making C5's mid-morning current affairs show his own by increasing audience interactivity and harnessing the power of social media
It's 7am in an office inside ITN's sprawling news operation on Grays Inn Road in central London. It's quiet but for the intermittent whirring of a coffee machine and distant mumblings of last-minute preparations for the Jeremy Vine show.
The presenter can be found here at this time every weekday morning preparing for his ITN Productions (ITNP)-created Channel 5 current affairs show, which replaced Matthew Wright's The Wright Stuff in September 2018.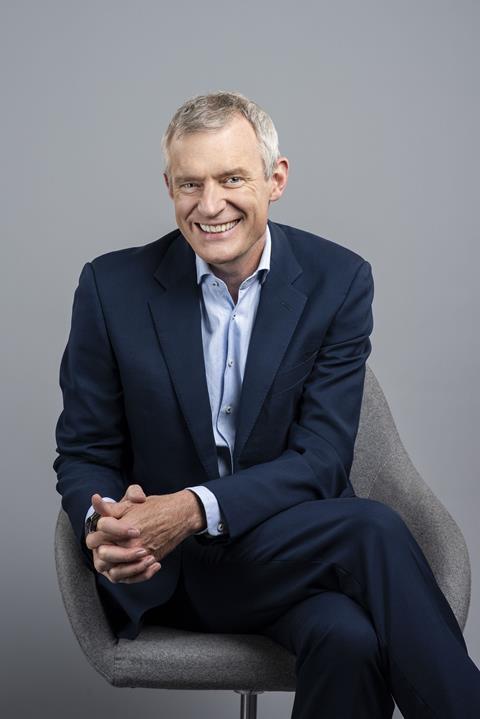 When asked if his early starts render him perennially tired, Vine responds brightly: "I don't want to say it's pure fun because we do a lot of politics and serious content, but it is a joy from start to finish."
Quoting film-maker Woody Allen, he adds: "It's the most fun you can have without laughing."
Monday to Friday, Vine wakes up at 4:48am and cycles to Chancery Lane from his home in west London, beginning a tightly kept schedule.
When Vine took over the slot from Wright, he didn't relinquish control of his BBC Radio 2 lunchtime phone-in – a show that he says shares the same "DNA" as the C5 programme – choosing instead to do both.
ITNP found a way to make it work: the final parts of the two-hour Jeremy Vine are pre-recorded between 8:15am and 8:55am and Vine hosts the show live from 9:15am before hopping on his bike for Broadcasting House.
"We have a really good relationship with Radio 2," says ITNP director of TV production Ian Rumsey. "There's never been any conflict between us in terms of pulling his time one way or another."
Vine has sometimes had to stay late on the C5 show due to breaking news, but Rumsey praises the BBC for being "helpful and accommodating". The set-up is clearly working for Vine: at the end of 2019, he signed a three-year deal to continue fronting the programme.
Rumsey says the contract is vital for ITNP: "Having the security of making this really important programme is crucial financially and in terms of our profile and brand," he adds.
The show is filmed in the bowels of ITN's offices and after it wraps, the studio is transformed into the set of C5's news programmes.
Vine is rehearsing for an end-of-show set piece, a magic trick in which the presenter will cut his co-host Storm Huntley in half using an electric saw.
Immediately afterwards, Vine – dressed in a shiny red blazer – approaches me and jokes: "It would have been fun if we'd sawed you in half as well."
"People are sick of hearing from experts and being told what to think. This is a programme that is a genuine democracy"
Ian Rumsey, ITNP
The energy is infectious and this type of segment is a Vine import, markedly different from The Wright Stuff, which aired for 18 years. Vine has pushed for more studio activity and to "come out from behind the desk".
Audience interactivity has become another priority. "We're trying to work out whether there is a way for me to be in the audience more," he says.
Vine had often watched The Wright Stuff and knew he could "bring something to it that would make it mine" when he landed the gig.
He jokes about another reason for wanting to helm the show: "I suppose all presenters like the idea of a show with their name on it, so that's also part of it."
Less angry, more cosy
Rumsey believes the programme has become "less angry and more comfortable to watch, without losing its spark", under Vine's stewardship. He lauds the call-in aspect of the show and suggests it gels perfectly with the zeitgeist.
"People are sick of hearing from experts and being told what to think," he says. "This is a programme that is a genuine democracy."
Vine also extols the virtues of democratising current-affairs shows. "What I have come to understand in this modern world is that news is about sharing not telling," he says. "In the olden days, a newscaster would sit atop the mountain and he – always a he – would tell you what the news was."
He reflects on his time on Newsnight between 1999 and 2002 and the way in which Jeremy Paxman used to "appear magically, tell you everything, say goodbye and that was it".
Vine says Newsnight has become much more open to the audience because "it's not even a choice any more" to take a different approach.
The audience even has a small role to play in setting the agenda on Jeremy Vine – topics open for discussion are floated on social media and the responses are used as a barometer of interest.
"If something lights up, it's almost guaranteed that you are going to get some good calls," says Rumsey.
Social media is a key way for the show to reach and engage with people who are usually at work in the mornings. A dedicated executive is charged with spotting topics and clips that would work well online.
"People who only see the Twitter moments think the whole show is off its trolley, as the bits that get tweeted are so entertaining"
Jeremy Vine
Jeremy Vine has been a hit on digital platforms: its video content was viewed more than 85 million times across YouTube, Facebook, Instagram and Twitter in its first year, and its social media followers have grown by 24% across all platforms year-on-year, with the number doubling on Instagram and Twitter.
"It's fair to say that we take a lot of pride in the social media side of it," says Vine. "I get people who only see the Twitter moments and think the whole show is off its trolley, as the bits that get tweeted are so entertaining."
The show's ratings have improved as a result of the changing of the guard. In it's first full year on air, it increased C5's slot share by 5% to 5.37%, and in September 2019, gave the channel its highest monthly share in the slot (7.1%) since March 2010.
Against the backdrop of an ever more polarised and febrile political discourse, the programme likes to field a broad range of opinions from the British public. Rumsey says that while producers don't want abusive callers, they do want people who are passionate. "We don't filter out people who are angry or have strong opinions," he says.
Vine is pragmatic about fielding calls from people angered by the political climate. "On the one hand, I hate to see people upset but on the other, journalists are employed due to stories," he says.
C5 COMMISSIONING EDITOR DANIEL PEARL ON…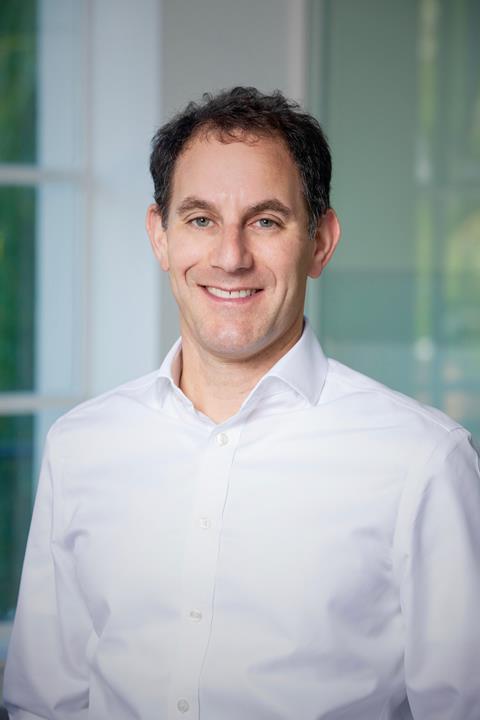 C5 STRATEGY
"The programme makes us feel connected to our audience on a day-to-day basis. Being in touch with our audience is the core essence of Channel 5 – it's our DNA."
VINE AS PRESENTER
"Jeremy is perfect for the channel – he is broad, knows how to speak to the audience and is intelligent but can also discuss lighter subjects.
He is the epitome of what we are trying to achieve and the fact he chooses to be on C5 says so much."
A SENSE OF COMMUNITY
"We are providing our audience with intelligent company. People at home at that time of day are choosing to watch television and be connected to the rest of the country, and we provide that link. Jeremy is brilliant at creating an intelligent but warm club."
The "unusual" binary nature of Brexit has created a political story like no other, he says, "doing something that no other issue in my lifetime has done". Though Britain has now left the European Union, the journalistic challenge is unlikely to change.
A managed approach to conflict is also a key component in configuring Jeremy Vine panels and Rumsey says that having at least two people on the panel who disagree is crucial. "However, while conflict is important, you don't want two hours of three people shouting at each other," he adds.
Sixteen months into his role, Vine says the show has broadened his exposure to popular culture – he now recognises Made In Chelsea stars and has committed to watching a series of Love Island.
"Our show is very creative," he says. "We have a young team here, who have come into a job that gives them two hours of blank canvas every day to just do anything. It's an amazing thing – I've never had that kind of experience before."