With reports of sexual abuse in Hollywood and beyond making headlines every day, this powerful film giving a voice to victims of rape could not be more timely, says Catey Sexton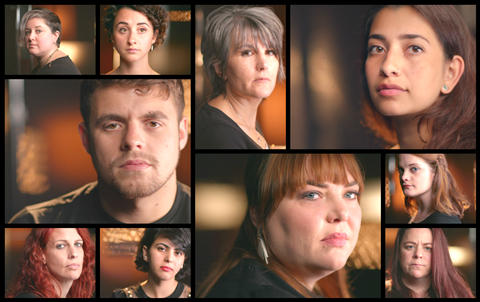 Production company Lambent Productions
Commissioner Guy Davies
Length 1 x 90 minutes
TX 9pm, Wednesday 22 November, Channel 5
Executive producers Ollie Tait; Emma Wakefield
Producer/director Catey Sexton
Assistant producers Linda McCarthy; Becky Pott
DoP Brendan Easton
Editor Jonathan Braman
Post house Envy
Summary The story of rape – its impact and its aftermath – told through the stories of 10 people who have made the brave decision to speak out.
When Emma Wakefield from Lambent contacted me about making a 90- minute film about rape, I experienced a flutter of excitement and fear. This would be a challenging film to make, but hopefully an important one.
The idea was to tell the real stories behind the statistics. Lambent and Guy Davies at Channel 5 had already made the bold decision that the victims' testimonies should be told directly to camera, and I was really drawn by the creative challenge of making a 90-minute film purely from retrospective interviews.
"Not only was the idea a compelling one but the form felt ambitious. If we got it right, it could make for a powerful film"
To reflect the statistics, the starting proposition was that only one of our 10 victims' stories would result in a guilty verdict. The statistics would provide us with a punctuation point to further heighten the individual testimonies, and through their accounts we could see first-hand how a case was won or lost.
As a director, not only was the idea a compelling one but the form felt ambitious. If we got it right, it could make for a powerful film. Now we just had to find 10 incredibly brave people willing to share their story.
It was important that we got the right mix of cases, and that involved months of careful casting. Right from the start, it felt like there was a palpable hunger from victims to have their voices heard.
Devastating event
I travelled all over the country meeting women and men, sometimes with their counsellors, sometimes with friends and family. All had been deeply affected by this devastating event.
It was important to give them time to think carefully about being involved. We would speak to family members, as well as professionals overseeing their care, before deciding if it was right for them to speak out.
For some, it was too dangerous; for others, too soon. All of those who took part were driven by a passion to create greater understanding about rape and to change hearts and minds.
Once we had all of our contributors, it was important to create a visual world for them to inhabit that would be striking and cinematic.
We filmed over several weeks, doing two, sometimes three, interviews a day. We had counsellors on hand before and after the filming and we insisted our contributors attend with someone who could support them.
The interviews were harrowing. The survivors were often re-traumatised and it was painful and exhausting, but we were all driven by a sense of purpose. We felt the telling of these stories could start an important conversation that might bring about change.
From the outset, it felt important that the victims owned their own narrative, and that there should be no commentary.
My tricks of the trade - Catey Sexton
The AP is the lynchpin. From the rigour of understanding the legal complexities to reaching out to vulnerable contributors, and developing relationships with a network of support agencies, our APs were brilliant.
Consultants are key. We worked with Fay Maxted from the Survivors Trust and her experience and insights were invaluable.
Get legal advice early. Involving Channel 5's Stephen Collins from the first editorial meeting was essential.
Take time with interviews. We took hours, but it was worth it. Taking time to listen is everything.
Work with a company that understands how important contributor care is. Lambent put it at the heart of the production – and it shows.
The musical score would be crucial in giving coherence to their individual testimonies as well as capturing that sense of the uncertain world often encountered by victims when they enter the criminal justice system.
Once we were in the edit, we wanted to underpin that sense of uncertainty so the viewer would share their feeling of not knowing what would happen.
"Once we started to cut together these initially disparate stories, they began to resonate in a way we hadn't anticipated, telling a universal story of rape"
We needed to be immersed in the extraordinarily painful journey that victims undergo in the hope of getting justice. This, we hoped, would allow each story to unfold while creating a genuinely tense narrative.
Once we started to cut together what initially seemed very disparate stories, they began to resonate in a way we hadn't anticipated, telling a profound universal story of rape.
Abstract imagery
But those intercut testimonies, and that purity of form, presented a real challenge: what were we cutting to? From the outset, it was clear that any form of reconstruction wouldn't be right.
It always felt to me that the most revealing imagery at our disposal was the faces of the victims themselves, and I liked the intensity of cutting from them speaking to portrait shots as they listened to their own stories.
But over 90 minutes, we would need other visuals too, ones that didn't identify specific places or people. This led us to create a world of dislocated, abstract imagery that we hoped would provide punctuation without distracting from the testimonies.
When we started back in May, I don't think anyone could have imagined what a visionary and timely commission this would be. It's been a privilege to make and we can only hope it makes an important contribution to the current conversation about rape and sexual assault.
A STORY THAT NEEDED TO BE TOLD

Emma Wakefield - executive producer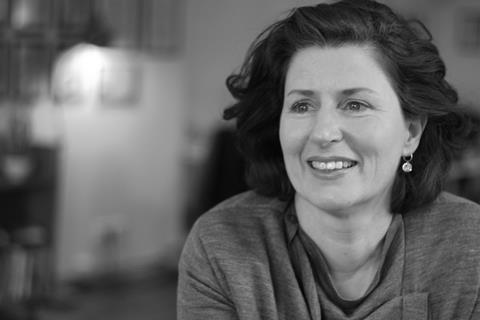 The problem with 'difficult' stories is that they end up not being told at all. This was one that needed to be told, and Channel 5 was committed to telling it way before Weinstein dominated the headlines and sexual assault in the Houses of Parliament hit the news.
The question for all of us was: how do we do it? How do we liberate those stories without an ongoing narrative, or a more conventional ob-doc timeline? How can testimony be revelatory?
The structure – mirroring the extraordinary statistics through personal narratives – was the key, an idea my fellow exec Ollie Tait came up with after looking at the gulf between estimated rapes and conviction rates. But even then, it was a bold and risky idea, in every sense.
The bravery of this commission, beyond the subject matter and all its legal complications, was not just in the purity of form but also the commitment to personal testimony as a dramatic and compelling way of telling a story.
This technique has uncovered a far richer story in the process – a collective voice that tells you exactly why victims don't report rapes and exactly what the hurdles are when they do.
The impact and the aftermath are laid bare in a way that is extraordinarily fresh and timely. Even without Weinstein et al, this is a fi lm that would always have set an agenda and been of the moment, because it is so honest.
CHANGING THE CONVERSATION
In this film, testimony becomes collective insight. It sheds light on something we all think we know about but we discover it in an entirely new and very accessible way.
Rape, as one of our brilliant contributors says, is not just one night, it's what happens afterwards.
Already, the conversation is changing. And about time too.
Making this film has reminded me of the power of a great documentary interview – what it can reveal and what you can discover by listening to people.
Ultimately, what makes this film so strong are the words of those survivors who have been brave enough to share the intimate detail of their stories. It's been a total honour to enable that.