Despite the success of our C4 sitcom, we still feel like outsiders, says Bingo's Mark O'Sullivan
If this were a film, it would be called They Fooled Them All and probably wouldn't star Ryan Gosling.
That was the thought circling around my brain in 2013 as I was sitting in a restaurant near The Old Vic. My comedy partner Miles Chapman and I were with two producers from NBC Universal, one of whom had just said: "Mark, why don't you tell Kim your idea?"
The Kim in question was Kim Cattrall: icon, 1980s movie hero, my first proper crush (Mannequin, obviously) and, now, lunch-buddy.
Five years later, it's a case of plus ça change. Even with our own indie up and running, series one of Lee And Dean an apparent success for Channel 4, series two almost in the can and a full slate of development projects, that feeling of bluffing has never left us – should we really be doing it this way? I mean, really?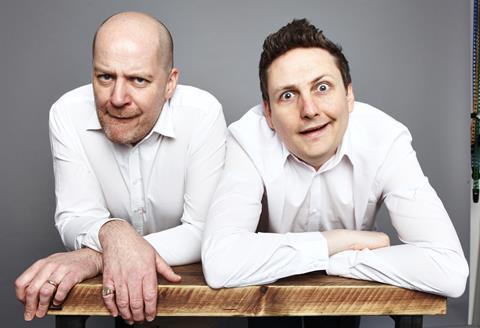 Lovers of comedy since childhood, Miles and I both had careers in other professions and would write in our spare time. From there, we began making short films fuelled by nothing but goodwill and sandwiches, publicising them on social media.
That is how we came to be at lunch with Kim Cattrall – she'd seen our homemade short Flavours when Armando Iannucci had shared it on Twitter.
It was also seen by Phil Clark, then head of comedy at Channel 4. He and commissioning editor (now head of comedy) Fiona McDermott took us under their wing and supported us through our first professional forays, before encouraging us to set up our own production company. This allowed us to preserve our way of working from when it was just us and our ideas.
In three years, Bingo has gone from the two of us to four, with the addition of producers Sam Underwood and Martyn Jolly. At this rate of virus-like growth, we will employ the entire film industry of the UK in about 150 years.
The way we work – our (shudder) 'process' – depends on the project. Lee And Dean is almost entirely improvised. We film almost everything where we're based in North Hertfordshire (if a location isn't within skipping distance of our respective houses, you can forget it).
"We're the unexpected, naughty cousins from out of town who turn up at weddings and networking events"
For series two, our entire production base is housed inside a cavernous marquee on a cricket pitch. We've got an ever-so-slightly-bitey dog – thanks to Martyn – and we sometimes play pétanque over lunch.
And we're still making that film that doesn't star Ryan Gosling. I say that because we often feel a bit 'other' among our contemporaries in London. It's as if we're a bit, I don't know, rural?
That might be because we're still relatively new to the industry and a regional company (one of my favourite conversation-stoppers was somebody saying: "Yes, but you're not that regional, really, are you?"). We're the unexpected, naughty cousins from out of town who turn up at weddings and networking events.
We've managed to equip ourselves with most of the skills we need to get something made, but we're constantly learning the value of bringing in new expertise and experience.
We're in the process of setting up our first dedicated development team to manage and grow our slate – a mixture of homegrown projects and work we've commissioned from other talent, mainly in scripted comedy and drama but with a bit of factual entertainment thrown in.
We're co-producing with some of the bigger kids, we've secured the rights to a novel and to remake a US sitcom, and we were one of the companies on this year's fantastic Indielab programme.
We still worry about not doing things the 'right' way, but as time has gone by, we've developed the feeling that most people in this industry feel the same. Perhaps when they don't, they're in trouble.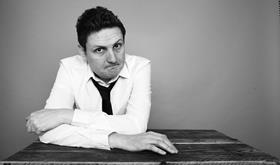 Mark O'Sullivan is co-founder of Bingo Productions and co-creator of C4's Lee And Dean