We dodged the coronavirus lockdown, but producing our sci-fi drama still posed several challenges, says Allon Reich
Production company FX Productions; DNA Films
Length 8 x 60 minutes
TX 9pm, Wednesday 15 April
Executive producers Alex Garland; Andrew Macdonald; Allon Reich; Scott Rudin; Eli Bush; Garrett Basch
Director Alex Garland
Writer Alex Garland
Devs is an eight-part limited series shot across two continents, with a single writer/director – Alex Garland. Andrew Macdonald, Alex and I have made a number of films together but none of us had made a TV show before – this would be the first, and it was a complicated production proposition.
For a start, the US network, FX, had to be happy that everything – writing, shooting and post-production – would need to be done consecutively rather than concurrently. We were very lucky that FX was all-in as a collaborator and supporter from the get-go.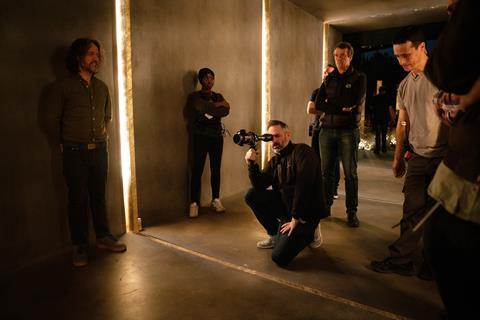 We had various other advantages – most importantly, we had all the scripts before we started, as Alex delivered them one by one in a period of fevered creative endeavour. While the show is very much conceived as episodic television, having all the scripts allowed us to plan and shoot the series more like a film.
The last two films we made together – Ex Machina and Annihilation – both take place entirely in America and neither shot in the States at any point.
We are a UK-based film making team: we know how to work best here, our key creative collaborators are all based here and there is a powerful tax incentive to film here too. We have found filming in the US tends to be more expensive and more restrictive.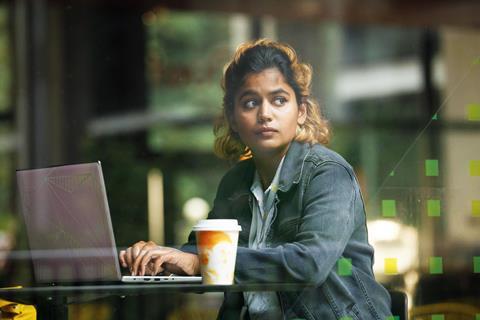 Devs, however, is specifically set in and around San Francisco. We constructed a plan where we would shoot five of our 20 weeks in the States, maximising the exterior images across the eight episodes to firmly establish our northern Californian 'reality'.
Alex also returned for a two-day helicopter shoot, which spectacularly confirms that everything is set where we say it is.
We found our key location amongst the stunning redwoods in the campus of the University of California at Santa Cruz and attempted to capture as much of iconic San Francisco as we could too.
Our Alan J Pakula-like spy scene at the Golden Gate Bridge was nearly scuppered by the famous Bay fog – but the bridge did finally emerge from the murk to make an appropriately shadowy appearance.
Location dilemma
Our most significant problem then became where we would shoot our interiors in the UK: we had a studio and then we didn't. That happened more than once. A familiar tale.
Ultimately, two stages at Ealing neatly housed our domestic interiors, but we still had an outstanding issue.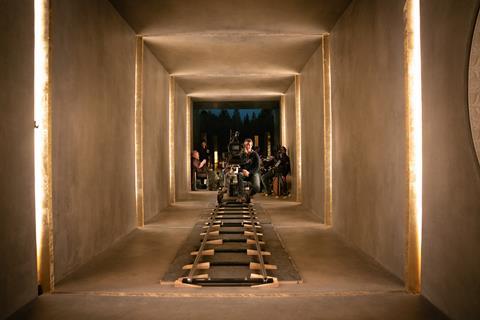 Alex's drama is usually triggered by an idea, and often set a moment in the future. He had become interested in the concept of determinism and the implications of that on the nature of our reality. This is linked in the show to the secret, eponymous 'Devs' division of the Amaya Corporation – America's foremost quantum computer company. We are in the world of big data and the unfettered power that companies and people at tech's frontier can wield.
Much of our action takes place in Devs itself – a future-world cube-within-a-cube, floating in a vacuum seal, encased in gold mesh and concrete. Alex wanted to build the inner cube, where the Devs labs are situated, for real – a massive undertaking only possible due to design, camera, VFX and AD teams who had all worked together with Alex before on Ex Machina and Annihilation.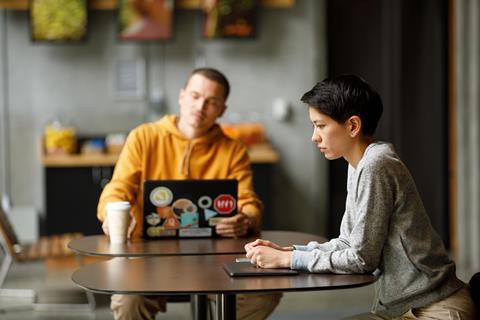 However, we still needed a 25,000 square foot sound-stage to build our cube. We tried everywhere in south east England and drew a blank.
That's when the very aptly named and newly built Space Studios in Manchester came to our rescue. Every Monday there would be a Devs contingent on the early train from Euston, returning on the late Friday night train from Manchester Piccadilly.
The set was spectacular. At its centre stands the quantum computer itself. A real make – its design based on actual quantum computers – it has the mesmerising feel of a delicate, living organism at the heart of the geometric redwood trees and modernist steel and glass man-made structures around.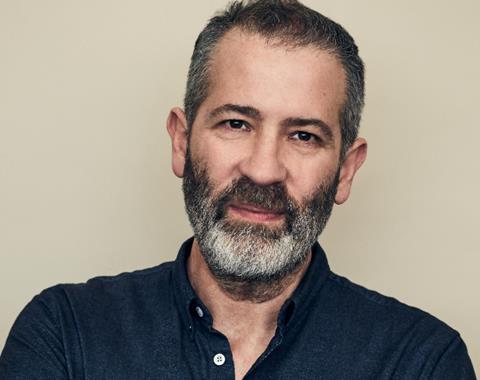 There is a sequence in episode one where Nick Offerman's character Forest takes his new employee Sergei into Devs for the first time.
Chatting, they walk across a bridge through the redwoods in the heart of the Santa Cruz campus, enter another redwood forest we miraculously found in an arboretum outside London; come out, still talking, into a field at the edge of the Californian campus; approach the VFX Devs building; and finally walk into a set on a stage in Manchester.
In the final show it's seamless. As Forest says to Sergei as they walk, that's "pretty neat".
EXPLORING OUR NEW SOUND STAGE ON THE JOB
Dean Sinacola
The Space Studios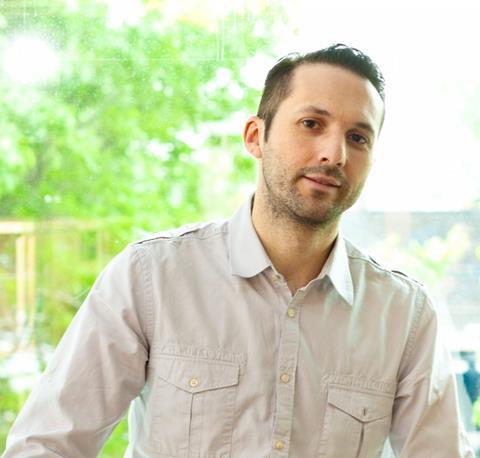 When Space Studios Manchester was approached by DNA Films about Devs the upcoming Alex Garland penned and directed production we were excited as much as we were apprehensive.
Our recently completed sound stage, Space 06, was brand new, with plastic still on the furniture and paint still drying: it was 'new car smell' brand new.
With little to no time for teething and shake down, we embarked on day one of the shoot. There were, as one might imagine, some extra challenges to overcome – way more than on the arrival of a standard large-scale production.
Space Studios Manchester's staff were learning the operation of the stage at the same time as the Devs production team and this made for some interesting conversations.
One such discussion took place at 5am with the entire cast and crew standing in the middle of Space 06 figuring out how the smoke removal system worked. This was a particular and memorable highlight but DNA's team were great and seemed to relish the fact that they had brought the first large production to the stage.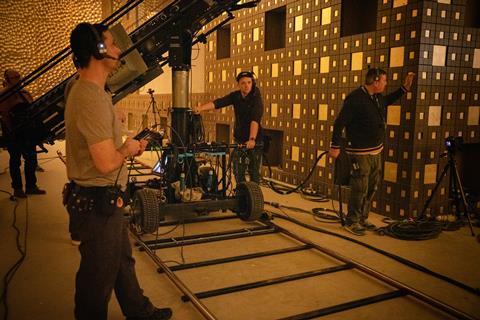 The size and scale of Stage 06 allowed Devs complete confidentiality and flexibility by nature of the space being a standalone facility with offices, workshops and dressing rooms, which stand separate to the rest of the site.
This gave the production team a unique opportunity to keep Devs' high concept set completely secret throughout.
The set itself completely filled the entire 30,000 square feet from top to bottom, so this new space was tested to its absolute limits. This would have proved a challenge for more established facilities but was even more testing for a completely new building.
The two teams worked side by side to overcome any early issues. It was a very unique situation but one that led to a trouble-free production, with the potential to work together again in the future.