We merged the real and virtual worlds for a thriller that would capture the imagination of the digital native generation, says Melanie Stokes
Production companies Kindle Entertainment; Balloon Entertainment
Commissioner Piers Wenger, Beth Willis and Simon Maxwell (Channel 4); Larry Tanz (Netflix)
Length 6 x 60 minutes
TX April 2018, C4
Executive producers Melanie Stokes; Bryan Elsley
Directors Misha Manson-Smith; Tom Green
Producer Bradley Adams
Writers Bryan Elsley; Jamie Brittain; Rachel Hirons; Lauren Sequeira; Laura Deeley
Animation studio Axis Animation
Animation director Kan Muftic
Post house The Farm
Published in 2013, Lottie Moggach's superb debut novel, Kiss Me First, was dubbed 'the first Facebook thriller'.
Inspired by my own teenage kids, I'd been searching for an idea that explored what it felt like for the 'digital native' generation to live a life online that was as meaningful and as compelling as their real life.
We are in the midst of a revolution in how this younger generation think about themselves, sex and friendships – and yet TV drama had yet to engage with this seismic change.
Next step, an adapter. Who could really capture the intense highs and lows of Lottie's book – the quest for meaning and the power of friendship to redeem? It had to be the brilliant Bryan Elsley, creator of Skins.
Keeping up to date
On top of that, of course, the technology is constantly shifting, so within two years of development, the 'chat room' of the book needed updating.
Then we had our epiphany. When the heroine, Leila, meets the other members of the clandestine 'chat room', she should do so in animation, as a fully developed CGI avatar. Leila would be a VR gamer and the secret place would be a hidden part of the game.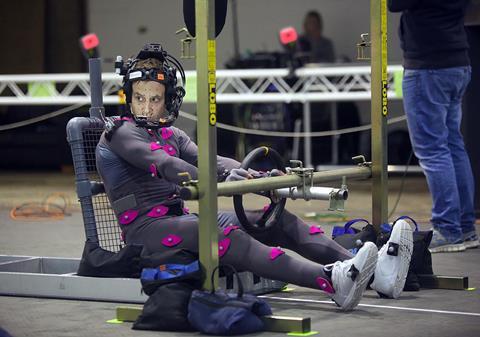 It would be a TV drama first: a big thriller story with one set of characters, but told in both the real and the VR worlds. We could avoid the rather dead computer screen and actually see Leila talking to, and hanging out with, the others.
Moreover, we could explore the power of online anonymity and have a lot of fun with concealing and revealing the avatars' true identities in the real world.
The challenge then was twofold: how to do it, and how to convince the Channel 4 drama commissioners who had funded a script and series bible.
Kindle Entertainment is no stranger to working in animation and I knew from the start that the animation studio needed to be based in the UK. We had to be able to meet up, to be in the same room together, whenever we wanted, to talk about style, rhythm, pace, story and beauty.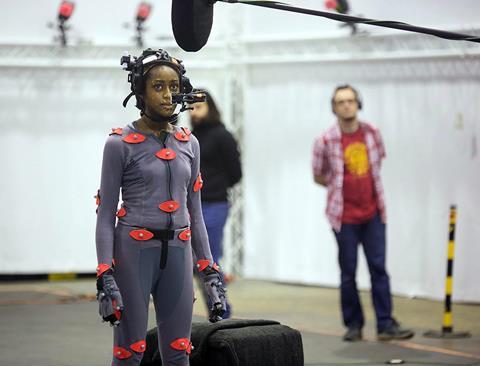 We didn't want to ape other styles and we wanted our VR world to be ahead of now – but not sci-fi . We had to do that tricky thing: predict the near future.
We needed a UK studio, one that specialised in gaming, VR and animated drama – very few studios do all three – because we would be using both a first and a third person, with fully immersive camera and also the more traditional cinematography needed for a dynamic thriller.
Axis has a track record and ticked all the boxes, plus we could visit its offices without crossing time zones.
C4's drama team commissioned a 60-second proof-of-concept to see just how well a CGI character (using motion capture) could convey nuance – doubt, ambivalence, puzzlement – as well as the more obvious feelings of fear, pain and ecstasy. It was probably the most expensive 60 seconds I have ever produced.
CGI taster
None of the costs could be amortized; each frame of fully rendered, beautiful CGI was created from scratch.
Working with Axis, we found a director, cast a young actress, Simona Brown, Bryan wrote a scene and we booked Imaginarium Studios to perfect the motion capture. We learned so much that day.
With our performer running around in lycra, pushing away cardboard tubes in lieu of a weeping willow, it was such a funny mix of high and low tech. The result was breathtaking; we had a taster that conveyed everything that we had hoped would be possible.
We had a CGI character who was human, but not uncannily so, who was soulful, and with whom we immediately empathised. The final piece of the jigsaw was Larry Tanz, vice-president of European acquisitions at Netflix.
Melanie Stokes - My tricks of the trade
Be alive to what's going on. Don't rely on TV for your ideas. Other media can be quicker to respond to what it feels like out there.
Hold your nerve – but don't close your mind to others. You want your show to be unique and engaging. Trust your gut and take the useful criticism while weeding out the damaging bits.
Select the right team. It sounds obvious, but making TV drama is alchemy and you need the right people to make it work.
We knew that to really deliver the animation, we needed to get financing from numerous sources. If our audience was ever going to take our show to their hearts, our animation had to compete with the cutting-edge games and movies out there.
But we also wanted a partner that would match C4 editorially, that wouldn't shy away from the darker edges of our story. If Kiss Me First was going to really speak to a contemporary audience, we knew it needed to be both boldly transgressive and bloody expensive.
Happily, C4 and Netflix agreed – and we got the greenlight.
VIRTUAL CHALLENGES OF A TEEN THRILLER
Richard Scott, Managing director, Axis Studios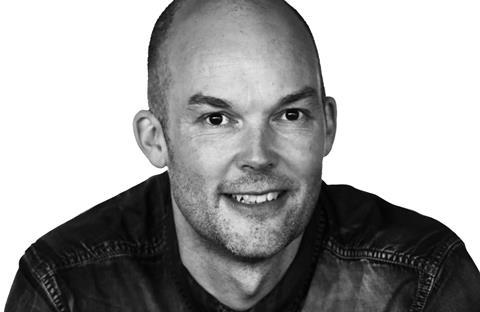 Kiss Me First is one of the most challenging projects Axis Animation has ever embarked on. Designing an entire virtual world and telling a story with animated performances that elicit emotional reactions from the audience was really only the start.
Overall, we felt confident with the execution of the show. Our team used tried-and-tested techniques across our studios.
Performances were captured using a motion-capture workflow we've used many times. We employed our standard modelling, animation and lighting techniques, mindful that we had to produce 50 minutes of animation on a television schedule.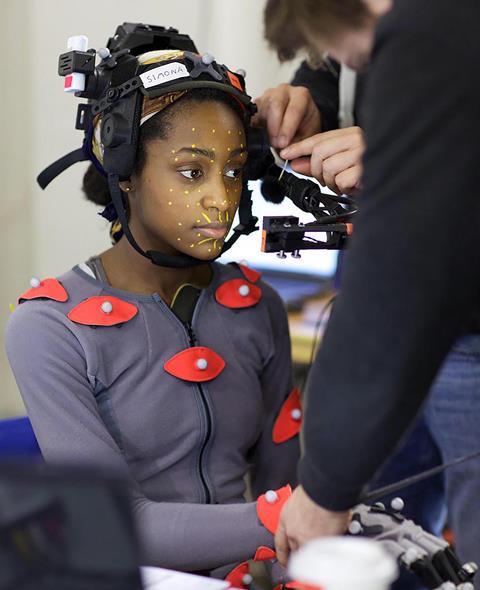 A lot of the early challenges came from the fusion of the live action and animated approaches to production.
In animation, we like to know what every frame is going to look like; we don't have a 'cutting room floor' approach to production because it is so labour-intensive.
This is in complete contrast to drama production, where you can shoot coverage, have multiple takes, and your only limit is what you can shoot in a day.
It became incredibly important for Axis to give flexibility to executive producers Melanie Stokes and Bryan Elsley and the live-action directors Misha Manson-Smith and Tom Green.
We slowed down our storyboarding and animatic process so that it could filter into the script writing. We completed several test scenes early in production to enable everyone to see some final pictures, something that happens instantaneously in live action.
CONVEYING REALITY
There were, of course, challenges in the execution too. Our animated characters needed to look like the actors, but at the same time, we were wary of the 'uncanny valley' problem – where an animated character just feels off and not engaging.
We solved this by adding some stylisation to the characters. This meant transferring the actors' facial performances onto their CG characters.
Throughout the project, we learned so much – the biggest thing being what it takes to craft an episodic television drama.