World On Fire and The A Word writer contemplates the impact of lockdown on his scripts
With two shows in development and knee-deep in scripts for series two of his BBC1 drama World on Fire, Peter Bowker is no less busy in lockdown.
But restless from an increasingly early wake-up time, when the only upside is that he can catch Channel 4's Cheers repeats, and worn down by daily Zoom chats, The A Word writer is finding the distraction and uncertainty seeping not only into his routine, but every word he is writing.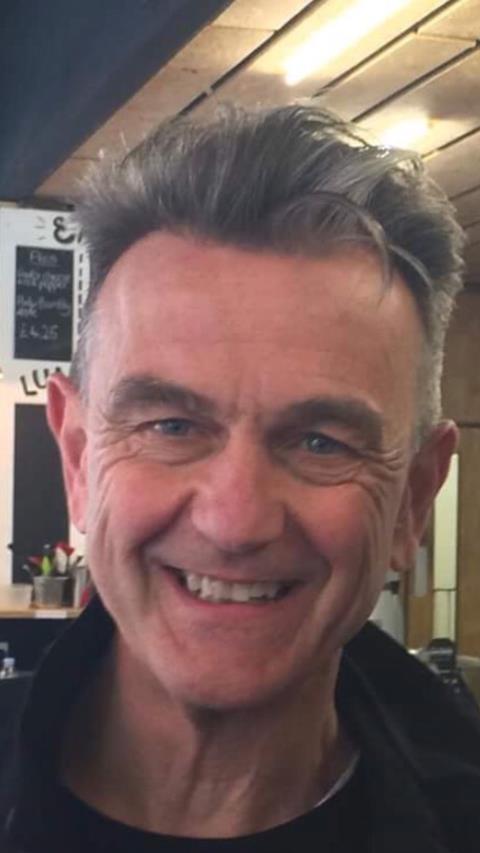 Unlike World on Fire, both of his latest ideas are contemporary, which leaves him with a conundrum: if these series make it to air in the next year or two, what, if any, references do the characters make about the current situation without it appearing out-of-date at best, or clunky at worst?
"It's the first time since I started writing scripts for TV that I've felt things are this abstract," he says. "What will even next year be like? It's certainly interesting trying to write something that will be set in the future, especially as one idea centres on a character defined by their past - they might turn into monologues at this rate."
Like any writer, he's no stranger to the limbo of development hell, but Bowker feels the current situation is unprecedented.
"It's increasingly difficult for writers," he says. "Usually you have no control over anything you're planning – it's up to the commissioners – but now they too are operating in an environment in which they have no control."
"It's the first time since I started writing scripts for TV that I've felt things are this abstract."
Like many in the industry, he's feeling "exhausted in an entirely new way," he says, particularly in his network's dependency on video conferencing. "You're using a different part of your brain and feel under constant scrutiny."
Meanwhile, he's been studying the form in scripted TV, from Quiz ("looked like a classy ITV drama should look, and they've not had that for a while") to Channel 4's Feel Good ("brilliantly cast – you could have hated the characters, but they tapped into something that felt real").
First episodes of US shows from Netflix's Love to HBO's Ballers are also on the menu. "I find myself pausing for breath, looking at their visual style and the casting. I'm noticing a lot of breaks with reality in US drama and wonder whether that's partly a response to docs becoming so strong."
While some may seek escapist fare, he runs the other way: "I feel a real hunger for drama that's slightly more complicated than I might watch in a more frantic time."
Swapping stories
Bowker will be watching ITV's Isolation Stories with keen interest and has also dug into his own feelings about lockdown for a four-minute short for Story Swap, a series being assembled by The A Word actor Gemma North for her Manchester-based venue Levy Little Theatre.
New dramas bring the most uncertainty, even for established names, and he expects commissioners to stick to the tried and tested hits.
"If the audience is loyal to a series then they'll follow it through thick and thin as you would your football team, all while they test your fandom," he says.
Bowker has no truck for those that equate the pandemic with living through the World War II depicted in World on Fire, but does acknowledge that it very quickly offered "some insight into how we change our behaviour at the government's behest".
"Being on set on a TV show is the least socially distant work environment there is."
Taking in the UK, France and Poland with a large cast, the drama already had a particularly complex and demanding schedule. Thinking ahead to when drama production finally resumes, he posits: "How problematic is this going to be? Being on set on a TV show is the least socially distant work environment there is."
Mammoth Screen was due to enter pre-production on series two next month with filming set to begin in September in Spain, but Bowker reckons it will be October at the earliest before things get moving. The imperative, he says, is to get the eight scripts in – three from him and five from a writing team that includes Matt Jones and Sarah Hooper – so they can be reworked if the situation radically changes.
"With all the variables, it will make it easier to schedule if they have the scripts up front," he acknowledges. "Every production company is being hit hard – for anything of scale you have to write, you cut your cloth accordingly."
The A Word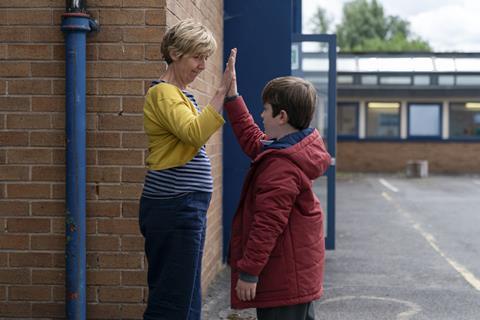 What of Joe, the autistic child at the heart of The A Word, which kicks off its third run on BBC1 next week? What would become of him in lockdown?
"People I know affected by autism say managing change is very problematic, and routine is very important. All our lives have changed quite radically – it's disorientating in ways that none of us can quite imagine it's going to be. For people on the spectrum, with a rather acute antennae for emotional disturbances, this is even more heightened."
There's no word yet on whether Bowker will be tempted to write about Joe and his family's experiences in self-isolation, but series three, filmed last summer in the Lakes and Manchester, broadens its focus to more of its ensemble, including Mark, an older character with autism and Ralph, who has Downs Syndrome.
"I wanted to make it more celebratory – Joe's way of being can make him more proactive, and we've given the actor more dialogue this time now he's a bit older."
Bowker famously peppers the series with some of his favourite bands, with The Wedding Present and Arctic Monkeys popping up again alongside lower-profile acts such as Delta 5, with I am Kloot's Peter Jobson taking over composing duties.
This esoteric approach to BBC1 chimes with Bowker's standing in the industry. "I did a workshop recently with [Skins creator] Bryan Elsley. I write subversive stuff that's a bit mainstream for BBC1 and he's the reverse me writing for Channel 4.
"The A Word is emphatically a mainstream family drama – and that's the way I want the subject matter to get into people's living rooms."