All parties must work together for domestic and global success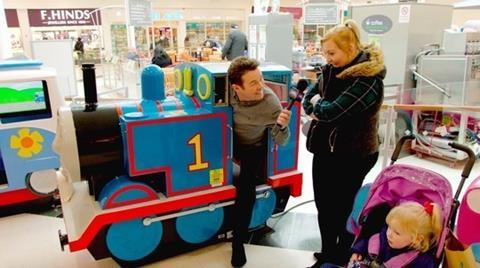 The imminent return of Who Wants To Be A Millionaire? to British TV speaks to the conundrum facing the entertainment genre here and around the world.
Stripping the show across seven days is a massive vote of confidence that (unusually) puts a quiz show at the heart of ITV's primetime schedule – but it's hard to imagine such a tactic being used if the format was not a revival.
Broadcast has been examining the state of entertainment programming in recent weeks and there is a vast amount of work being done to find new hits and fresh ideas.
But the older formats still hold sway, and Millionaire will follow hot on the heels of BBC1's remake of The Generation Game. The latter delivered more than decent ratings over Easter, but there were plenty of tales of an unhappy production and only two episodes of a planned four are being transmitted.
Broadcasters' desire to seek the safety of well-established brands is understandable, but it feels feel like a concerted push around new ideas could reap dividends.
Heading out to Mip TV, there is a growing sense that distributors need to step up to the funding plate, and mirror their willingness to play kingmaker for high-end drama, in entertainment. And a more inventive approach from commissioners wouldn't go amiss.
Sky 1 has turned its back on the overcrowded singing and dancing market for now, and others might benefit in the short term by following suit.
There are plenty of signs of life out there. Format guru Stephen Lambert is hugely enthused by Buy It Now – soon to be stripped in daytime for Channel 4 – which attempts to combine a business pitch show with glossy entertainment values; think something like All Together Now meets Dragons' Den.
The format will be for sale in Cannes, as will plenty of other fresh ideas. Saturday Night Takeaway segment In For A Penny (pictured) has a genuinely funny knockabout energy and has been reimagined by ITV Studios as a show in its own right, while BBC1's forthcoming Avalon format, The Button, also shares a sense of spontaneity.
And perhaps the most pertinent part of Peter Salmon's entertainment rallying cry is that the precision and persistence of development teams is reaching new levels. Big Bounce Battle, which attempts to jump on the trampolining craze, spent years in gestation before becoming a hit in Germany.
New technology offers fresh creative opportunities too. TV quizzes have always worked best when they have a strong playalong element – imagine if someone could harness for TV the kind of young-skewing community that has built up around the HQ Trivia app. That really would be a multimillion-pound prize.