Return of big entertainment shows provide respite from Brexit crisis
Those with a wry eye and a penchant for chaos might point to the theatrics in the House of Commons this week as all the drama they need, and it's true that the pageantry and bluster as Black Rod was called in to prorogue Parliament made for compelling viewing (as BBC Parliament's record ratings can attest).
The scenes as resigning speaker John Bercow refused to attend the prorogation ceremony were astounding.
As the UK's status in the EU remains in the balance, British politics feels more and more like a complicated character drama – and I've already got Succession on my Sky box for that.
What a relief, then, to see the return of autumn TV's entertainment behemoths. The familiar theme tunes of The Great British Bake Off, Celebrity MasterChef and Strictly Come Dancing are music to the ears right now and the perfect antidote to the madness playing out on BBC Parliament.
"Everything the UK's entertainment producers are achieving perfectly offsets the amateur hour from the bowels of Westminster"
It's very much a cliché, but there is nothing wrong with a spot of escapist TV, especially programmes produced at that elite level – even more so when those in power are doing their best David Brent impression day in, day out. Everything the UK's entertainment producers are achieving perfectly offsets the amateur hour from the bowels of Westminster.
The UK indie sector is continuing to take bold, sensible choices in a way politicians seemingly cannot. For example, Leanne Klein taking the reins at Twenty Twenty, alongside her role at Warner Bros International Television Production (WBITVP) sister producer Wall to Wall, highlights that those with brilliant track records are trusted and empowered to deliver.
WBITVP executive vice-president and head Ronald Goes pointed to Klein's "considerable experience and business acumen" as proof of her ability to lead the two operations. We haven't heard similar quotes coming out of Number 10 for a while without smirking.
Yes, the TV business is in flux, and the uncertainty of a no-deal Brexit – should Boris Johnson find a way to push it through – is only too apparent from this week's issue of Broadcast. Meanwhile, more industry-specific problems such as duty-of-care provisions and disability representation remain front of mind.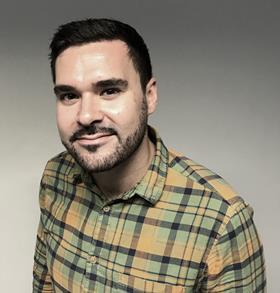 But in a week when political journalists must have been crying into their keyboards as the latest round of MP in-fighting broke out, I've been finding comfort in TV's relative stability – and much of that is thanks to those old faithful formats we get from September through to the new year.
If Bake Off feeling the heat for casting too young this year is as bad as it gets for entertainment shows in 2019, that's something to celebrate.
Jesse Whittock is the insight editor of Broadcast