From budding fitness presenters to Henry VIIIs, we wanted to show people trying out for unusual jobs and inspire viewers to have a go, says Clair Breen
Production Company Twenty Twenty
Commissioners Siobhan Greene; Louise Major
Length 6 x 60 minutes
TX 5 October 2018, ITV
Executive producer Clair Breen
Series editor Genna Gibson
Series producer Tom Locking
Post house Evolutions
My background is in running big Saturday night ITV shows like The X Factor and Britain's Got Talent, as well as US hits America's Got Talent and World Of Dance.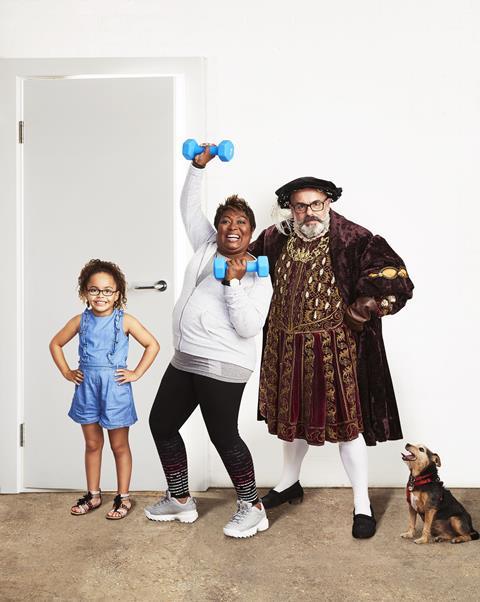 I was attracted to this show because it presented an opportunity to shine a light on auditions in a completely different way than what I am used to.
We wanted to show real auditions happening in the real world and for the kind of jobs that a lot of us might be able to do. We wanted to go behind closed doors to reveal the entire process – warts and all – from the moment the hopefuls walk into reception, through the audition itself and the lead-up to the big decision at the end, so we shot it all fixed rig.
While some auditionees came with experience, others were first-timers giving it a go. That is the spirit of the show: we want to inspire people to have a go too.
We also wanted the jobs that people were auditioning for to be unexpected but also relatable. We feature roles ranging from hand models and shopping channel presenters to being King Henry VIII at Hampton Court and the new John Lennon in a Beatles tribute band.
Our brilliant casting team spoke to hundreds of people, from casting directors to advertising agencies and brands, to try to secure a real mix of audition types.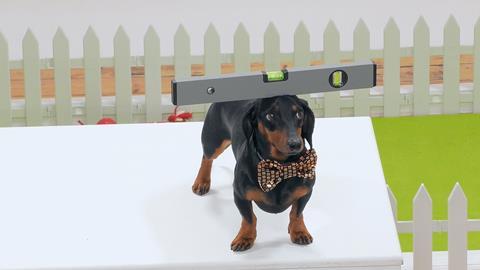 Getting access to all these brands and companies was challenging, especially on a first series, but the love that audiences have for First Dates, Twenty Twenty's biggest show, really helped.
Warmth, humour and emotion were our watchwords and that is what ITV and Twenty Twenty both wanted for the show.
Each episode has three full auditions with a minimum of eight people in each one, so casting the auditionees was a mammoth task.
There was a round of preliminary Skype auditions, which itself threw up some original takes, including the guy auditioning for Filippo Berio who smeared himself in olive oil and slid along his kitchen floor.
Clair Breen - My tricks of the trade
I'm a firm believer that every single person on the team is as important as any other.
Be super organised. I keep an electronic 'to do list' at all times to ensure nothing gets missed. Do as much forward planning as possible so you're prepared for all eventualities.
Have an open forum for creativity. Every member of the team has a passion to help create the show you set out to make. Encourage an environment that gives them confidence to chip in with ideas.
Do your research. I spend a lot of time researching what is or isn't working in other shows, taking the best bits and ensuring we're always improving
We had to film three auditions a day on the rig, so the gallery set-up was epic. At any one time, we had two auditions taking place, as well as fixed rig in the waiting room.
With so much happening, there was a real buzz on location and hilarious combinations of people in the waiting room together.
It was quite a magical moment for us all on day one of the shoot when we realised just how much the gallery format would bring to the series – there were Henry VIIIs, aspiring dog models and wannabe presenters all arriving at the same time, and we screamed in delight at the excitement of seeing the three separate auditions spring to life at the same time across three galleries.
NAVIGATING THE TECHNICAL CHALLENGES
Adam Berger, OB technical manager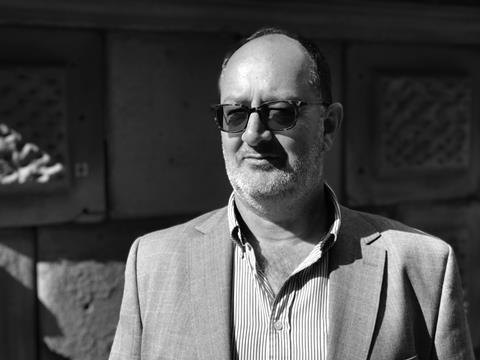 Managing 66 robotic cameras spread across seven shoot zones with 48 radio mics working in any of seven zones was a challenge – but our previous experience had prepared us for it.
The Big Audition was a big technical task. Each of our three production galleries had shoot zones scheduled to them and within those, they each had six ISO stream cuts permanently assigned. Cameras were grouped into shoot zones and each of these was available to any production gallery.
We planned and created a routing salvo for each zone, so with the click of a mouse, the shoot zones routed onto the production LED displays and the cutting streams for the directors, so they could focus on what they had to deliver.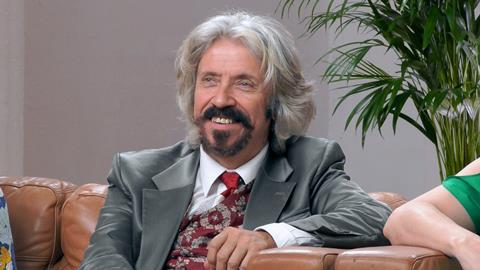 Audio and intercom presented greater challenges. We had 48 radio mics – mostly in use simultaneously – plus zoned ambience effects and studio music performances.
Because this was not a rehearsed programme, we could not create a guide audio mix for each zone simultaneously; these were genuine reality sessions with potentially spontaneous action at any time.
As always, all audio sources were permanently embedded live across the 18 video streams, so no audio action was missed.
AUDIO SOLUTION
We gave the 24-strong production team an iPad each to select the audio they wanted to hear. This was a development from proven MADI technology that we use day-to-day. We created an app that selected single or multiple audio sources at the tap of a button on the iPad.
The audio output controlled by the iPad was fed back as a mixed audio source into their intercom panel, so the producers could easily hear what they had selected, including talkback.
Meanwhile, the combination of zoned vision and user-selected audio meant that the production teams could focus on their own areas.
When all that content is blended together in post, it will produce an incredibly authentic, insightful look at the audition process.